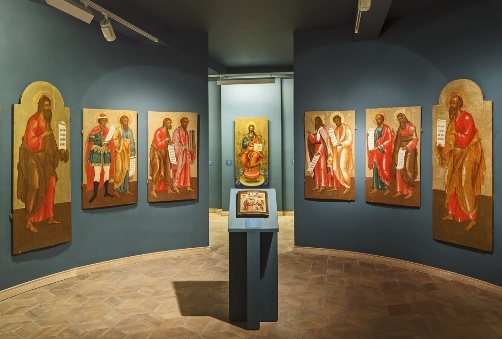 What Is the Best Museum of Russian Icons?
Antique Russian icons can be found in almost any large museum of art. For example, some of the greatest examples of Russian icons are kept in the permanent collections of the State Tretyakov Gallery in Moscow, the State Hermitage Museum in Saint Petersburg, the British Museum in London, the Metropolitan Museum of Art in New York, and the Vatican Museums in Vatican City. There are also many smaller but no less amazing museums entirely dedicated to Russian icon art. Moreover, such museums are located not only in Russia but in many other countries too. However, do you know which museum of Russian icons is the best?
If you do some search on Google, you will find much interesting information about the Museum of Russian Icon in Moscow (Музей русской иконы), which is the first and only private collection of Byzantine and Russian icon art in Russia with official museum status. Besides, in 2011, it became a member of the International Council of Museums (ICOM).
Founded by the businessman and art patron Mikhail Abramov in 2006, the Museum of Russian Icon currently houses more than 4,500 works, including approximately 600 hand-painted icons of exceptional value. Among the highlights are unique antique Russian icons of the 14th – 15th centuries, early Christian art, Byzantine applied art, and Greek art of the 15th – 18th centuries. It is also worth noting that the Museum offers various thematic excursions, concerts, lectures, and guided tours absolutely for free, giving everyone an opportunity to get acquainted with its amazing collection and the history of religious icon art. This all makes the Museum of Russian Icon in Moscow the best museum of Russian icons in the world!
As for the museums of Russian icons outside of Russia, the best one is definitely the Museum of Russian Icons in Clinton, MA. Opened by Gordon B. Lankton in 2006, it represents the largest private collection of Russian icons in North America, making it a must-visit place for all connoisseurs of religious icon art. For today, the Museum houses approximately 1,000 antique Russian icons and artifacts that range in date from the 15th century to the present and include several extremely rare objects, such as 17th-century Royal Doors from the Russian Orthodox Church. The Museum of Russian Icons in Clinton is, without a doubt, one of the best museums of its kind, and it is definitely worth your time.
Photo credit: Музей русской иконы/new.russikona.ru