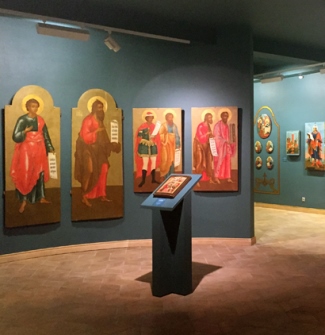 The Museum of Russian Icon in Moscow
The Museum of Russian Icon is not only the largest private collection of Orthodox Christian art in Russia but also the most significant one. Founded by a successful Russian businessman and philanthropist Mikhail Abramov in 2006, the museum now holds more than 4,500 unique pieces of religious icon art, including almost a thousand antique Russian icons of the highest quality. However, the Museum of Russian Icon is much more than simply exposition halls. In fact, it is a whole museum complex that includes a studying and authenticating center, a library, a restoration and iconographic studio, a lecture center, facilities accommodating concerts and presentations, and even a café.
Location
The Museum of Russian Icon is located at Goncharnaya Street, one of the oldest streets in Moscow that runs along the side of the hill. It occupies two 19th – early 20th-century buildings that were reconstructed and equipped with modern facilities to accommodate, examine, store, and display the expanding collection of antique Orthodox Christian icons.
Collection
As it has been already said, the Museum of Russian Icon boasts over 4,500 unique pieces of Orthodox Christian art, which include religious icon paintings from different epochs, regions, and iconographic schools. Here you can find some of the rarest examples of:
antique Russian icons painted in the 14th – early 20th centuries;
Byzantine applied art of the 6th – 14th centuries;
early Christian art, including true rarities from ancient times;
more than 2,400 works of Ethiopian Christian culture;
works of post-Byzantine and Greek art of the 15th – 18th centuries.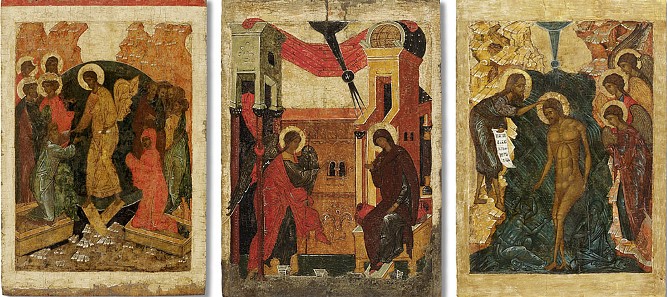 In this way, antique icons are only part of the collection displayed in the Museum of Russian Icon, which also includes different antique pieces and a variety of prints, woodcarving, wickerwork, pottery, and other folk crafts.
Admission
The admission to the Museum of Russian Icon, as well as to all survey and thematic excursions, lectures, concerts, and tours that take place in its facilities, is absolutely free of charge. The museum is open daily except Wednesday.
As you can see, the Museum of Russian Icon is truly a unique place that is undoubtedly worth visiting. Thereby, we are very proud to introduce our first joint project created in close collaboration with the respected art historians and iconography experts working in this museum. Please contact us for more information about our book and the collection of antique Russian icons presented in it.