Monastery Icons of Mount Sinai
Antique monastery icons are some of the most important and venerated in the Christian community, many of which are additionally believed to be miracle-working. They are carefully kept by monks for centuries, without losing their spiritual and ritual significance for believers and for the world. These days, antique monastery icons can be found in many cities and countries. However, when it comes to the most ancient, it is impossible not to remember those preserved in the well-known St. Catherine's Monastery on Mount Sinai, Egypt.
St. Catherine's Monastery, which is officially called the Sacred Monastery of the God-Trodden Mount Sinai, was built in 548-565 and now is considered one of the world's oldest working Christian monasteries. It is no wonder that this holy place is home to some of the most ancient monastery icons, including the oldest known icon of Christ Pantocrator and a very important Christian icon of the Virgin Mary and Child,  both dating to the 6th century AD. However, these antique monastery icons are not the only treasures kept in the St. Catherine's Monastery on Mount Sinai. Here are several more unique examples you should know about:
Icon of St. Peter, 6th century
This antique icon depicts St. Peter half-length, holding a staff surmounted by a cross and the keys of the Kingdom of Heaven. The beautiful composition is complemented by three medallions that depict a youth, most likely St. John the Theologian, Jesus Christ, and the Theotokos.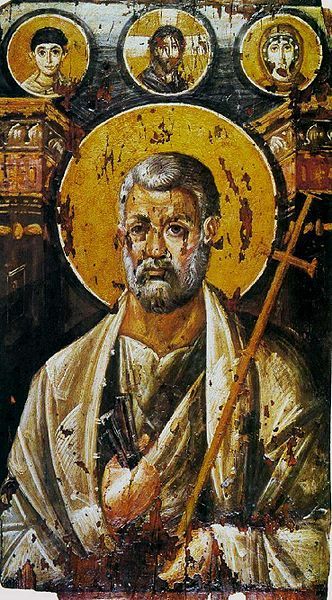 Icons of Sts. Theodore and George on Horseback, 9th-10th century
These antique monastery icons depicting warrior-saints Theodore and George on horseback are actually part of a triptych that was created at or around Sinai under the influence of Georgian iconography.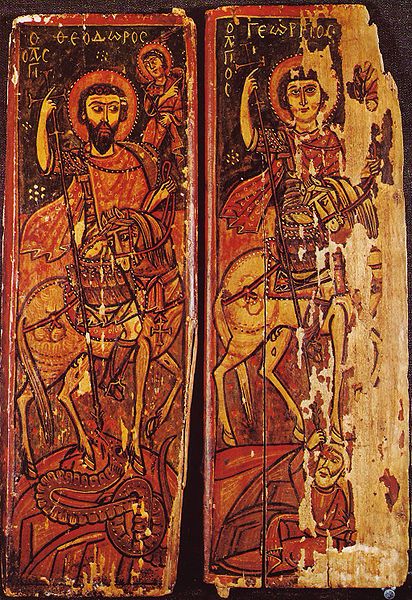 Calendar icon, 11th century
Painted in the second half of the 11th century, this antique icon shows saints of January and February feasts. It is one of four calendar icons of this type, kept in the St. Catherine's Monastery on Mount Sinai.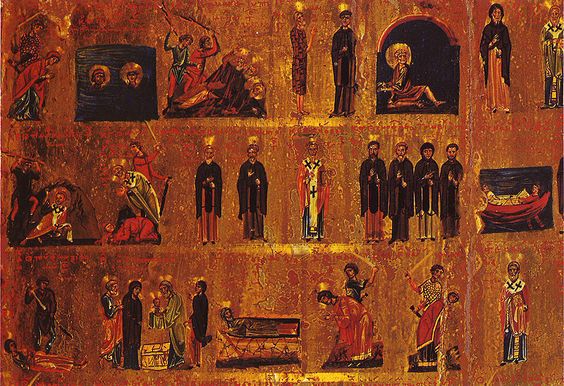 Icon of St. Moses, 11th century
This well-preserved antique icon depicts St. Moses receiving the law before the burning bush, one of the most significant events in the Christian history. It was painted circa 1050-1100.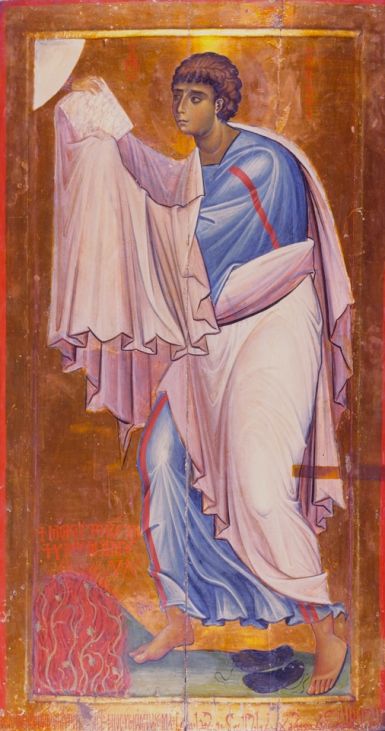 These were only several unique examples of antique monastery icons that can be found in the St. Catherine's Monastery on Mount Sinai. This holy place is worth visiting for many reasons, and these amazing treasures of religious icon art are definitely among them!