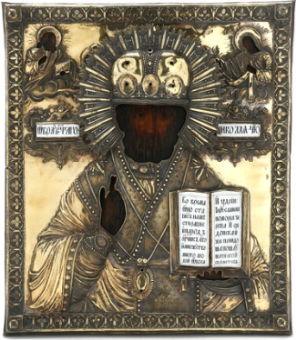 Bruun Rasmussen Online Auction of Russian Icons: Results
In our previous blog post, we wrote about some of the most interesting results of the Bruun Rasmussen Russian art & icons sale held on December 1. However, since this Scandinavian auction house is also known for its many online sales, including those dedicated to antique Russian icons and art, it is impossible not to write about the results of its another auction held on December 4.
The top lot of the Bruun Rasmussen online auction of Russian art was a unique pair of Soviet colored porcelain figurines made by the Lomonosov Porcelain Manufactory in the form of a Gipsy and a peasant woman. Estimated at only $500, it went under the hammer for a whopping $16,700, which is undoubtedly an impressive result for porcelain art of the period.
Along with that, it is worth noting that some lots, including several Russian icons, remained unsold. However, the past Bruun Rasmussen online auction is still distinguished by many important results. For example, the beautiful Russian icon of St. Seraphim, covered by silver-gilt oklad, was hammered for $3,300 while being estimated at only $1,900. Among other interesting results are:
1. Icon of St. Nicholas (early 19th century)
Estimated at $950 – 1,300, this stunning St. Nicholas icon decorated with enamel and covered by chased gilt-silver oklad (see photo above) was sold for an impressive $2,900.
2. Icon of Aleksander Nevski
This small Russian icon depicting Aleksander Nevski, Prince of Novgorod, covered by skillfully made gilt-silver rizza and mounted in kiot, was sold for $1,800 while being estimated at $630 – 950.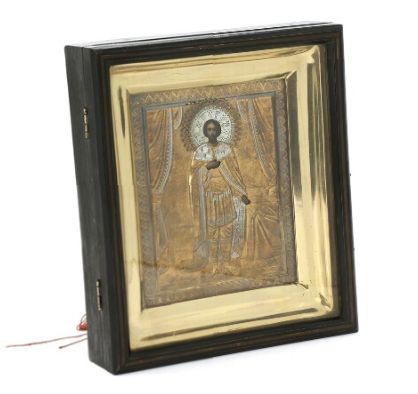 3. Icon of Our Lady of Kazan
Covered by richly chased gilt-silver oklad, this excellent example of Russian icons depicting Our Lady of Kazan, mounted in kiot, was also estimated at $630 – 950 but went under the hammer for $1,800.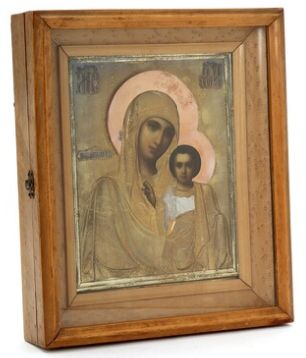 4. Icon of Christ Pantocrator (19th century)
Just like Russian icons of Christ Pantocrator sold at the Russian art & icons sale on December 1, this one also exceeded its estimate ($480 – 630) when it fetched $870.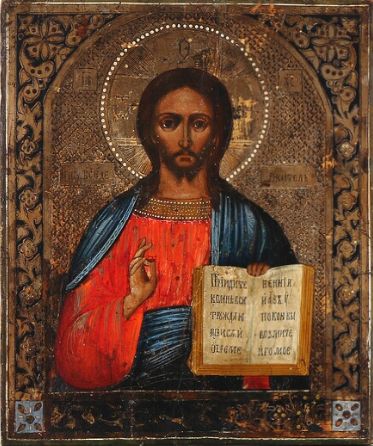 5. Icon of St. George (19th century)
Finally, one more interesting icon was sold by Bruun Rasmussen yesterday. Estimated at $480, this colorful antique icon depicting St. George fighting the dragon was hammered for $630.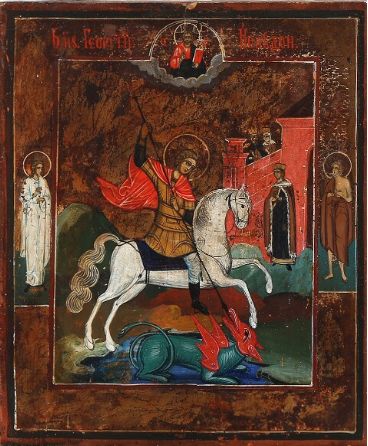 While the results of the past online sale may seem not as significant as those achieved at the Bruun Rasmussen live auction of Russian icons and art, they are still important and undoubtedly should be taken into account. Keep reading our blog to stay in touch with the latest news from the amazing world of religious icon art!
Photo credit: Bruun Rasmussen/bruun-rasmussen.dk