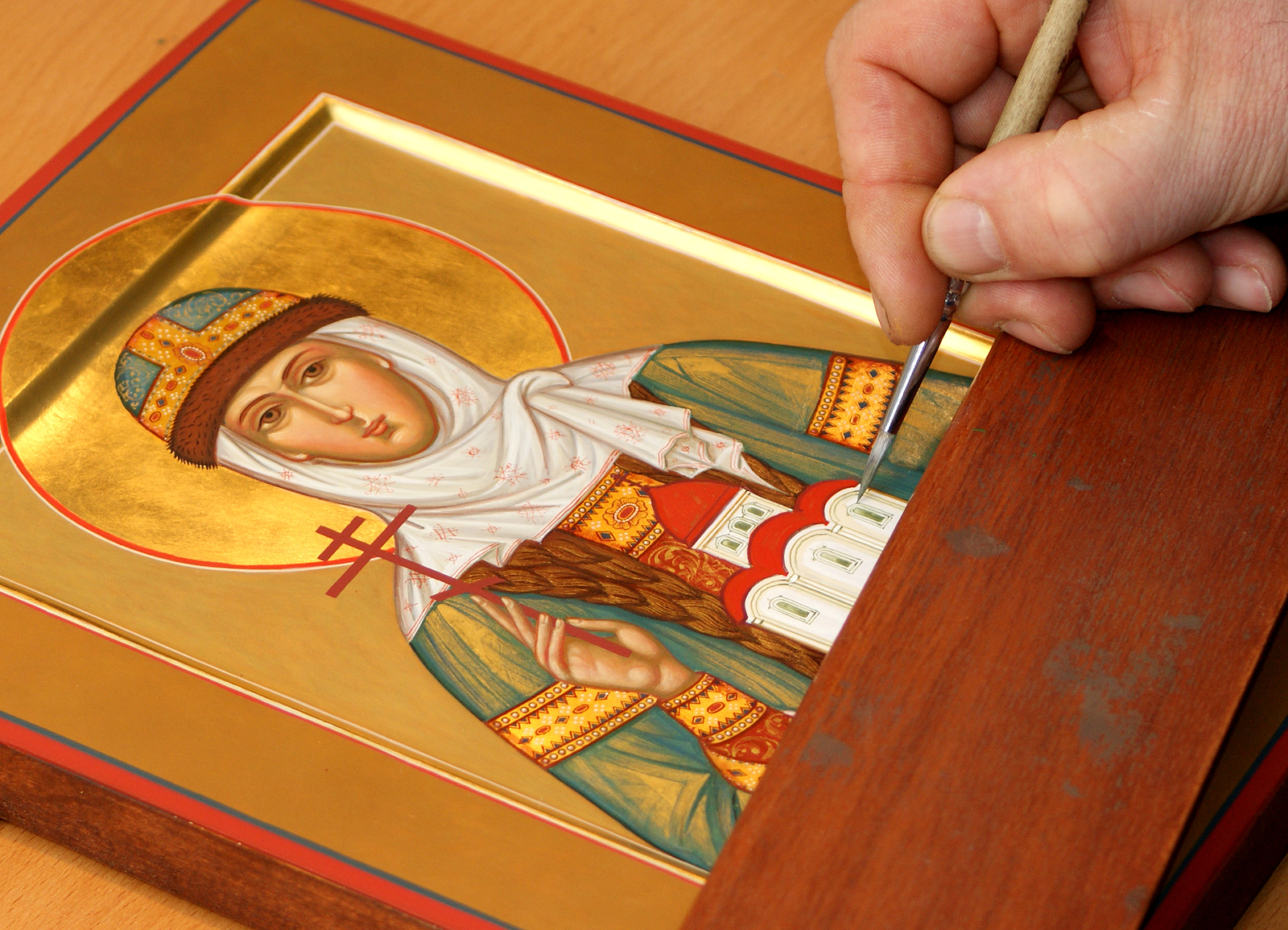 Workshops on Icon Painting at the Museum of Russian Icons
The Museum of Russian Icons in Clinton offers not only a marvelous collection of antique icons featuring over 1,000 pieces but also a varied cultural and educational program through which one can dive even deeper into the world of Russian icons. Among the activities regularly held at the museum complex are workshops on icon painting provided by the Prosopon School of Iconology.
The Prosopon School of Iconology
For those who are willing to devote themselves to iconographic art, it is challenging to find a really good workshop where they can master traditional icon painting techniques and adopt the invaluable experience of the professionals. We are therefore pleased to recommend the Prosopon School of Iconology that is a training facility for all those who wish to learn the subtleties of the timeless art of iconography. This religious art center provides an opportunity to experience the sophisticated process of painting icons through theoretical and subsequent practical levels of training.
The Prosopon School of Iconology was founded by the experienced Russian iconographer Vladislav Andreev, who has devoted his life to religious art and painting of sacred images in particular. After many years of practice and refining his skills, Vladislav Andreev managed to create something magnificent, something able to preserve the tradition and canons of religious art – a real school of icon painting. Since then, there have been many classes, seminars, and workshops on icon painting held at the Prosopon School of Iconology, each guided by the most experienced master iconographers. One of such workshops will soon take place at the Museum of Russian Icons in Clinton.
Workshops on icon painting at the Museum of Russian Icons 
If you live in Clinton or will be there between August 23 and August 28, 2021, do not miss a chance to participate in a 6-day icon painting workshop, registration for which will be available from January 1, 2021.
Participants of the workshop will be able to learn the techniques of painting icons, using the tempera, and applying the gold leaf, as well as to thoroughly study and practice the traditional process of painting a religious icon of the Archangel Michael. Furthermore, students will get a unique opportunity to gain a basic knowledge of iconology, religious symbolism, and other related areas of iconography.
Be sure to register before the deadline of July 11, 2021!
Workshops on icon painting are a great step toward mastering the amazing spiritual practice of iconography. If you have the opportunity to visit the Museum of Russian Icons in Clinton in August, we highly recommend that you try your hand at the art of painting religious icons!