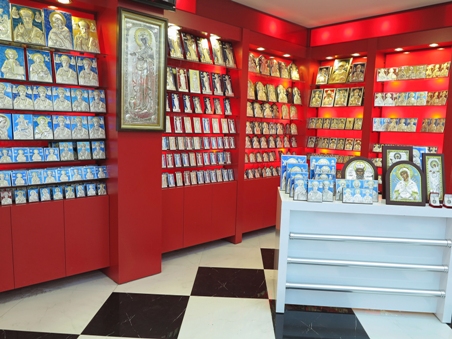 What You Can Purchase at a Relic Store
Religious artifacts are, first and foremost, sacred objects possessing the celestial power. However, they are also highly collectible items popular with collectors around the world. With such a demand, it is no wonder that so many antique stores today have Christian relics for sale. As a result, almost any relic store can offer avid collectors and connoisseurs of wonderworking shrines a decent choice of products.
What does a relic store sell?
It goes without saying that relics are the most in-demand items offered by such retailers. A relic is an object of religious worship, which, in one way or another, refers to religious figures or essential spiritual events. Relics may represent the remains of saints and prophets, as well as certain things related to them, including clothing, household items, letters, etc.
Relics are widespread in most world religions. They are especially common among adherents of the Roman Catholic and Orthodox churches, but also enjoy success among Buddhism and Muslim followers.
As a rule, a special decorative container – a reliquary monstrance – helps preserve relics from external influences. These reliquaries are brightly adorned with precious metals and stones. In this exact way, they are put on display in churches and monasteries or sold in a relic store.
Unfortunately, relics have always been the subject of controversy and doubt because of their unexplained divine origin. Due to the inability to accurately prove the authenticity of a specific shrine, a large number of fake relics have appeared on the market. Today, there are plenty of online religious artifacts stores, and it can be quite challenging to choose a trustworthy resource. One of the main tips that we can give in this case is that you should pay your attention to the reputation and credentials of the chosen relic store. Besides that, the shop should have a license allowing it to sell sacred artifacts. As for the authenticity of relics, it is almost impossible to verify it before the purchase without professional help.
In addition to miraculous remnants, the overwhelming number of online antique stores provide their clients with a decent selection of hand-painted icons, lavishly decorated crosses, and other valuable items. Luckily, in most cases, each item of the product range comes with a detailed description revealing its origin, production materials, date of creation, etc.
If you are planning to buy anything from a relic store, make sure to seek professional advice from the experts in this field. The specialists of Russian Icon will gladly assist you in any related issue.