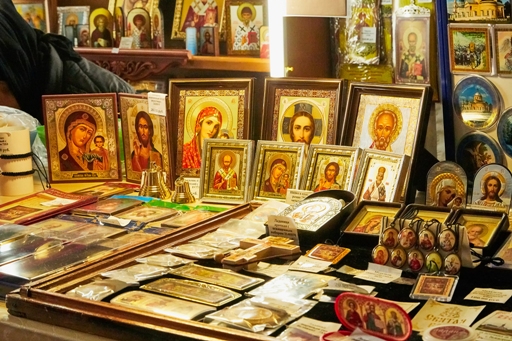 What Can You Buy at a Religious Artifacts Store?
Relics are highly revered sacred items in different religions around the world. These artifacts carry a great value for those who appreciate the divine power and beauty of religious legacy. Faithful people wishing to possess one of the sacred objects, as well as collectors looking for something exceptional for their collections, may take note of a religious artifacts store offering a large selection of products for any taste.
The range of relics at a religious artifacts store 
A relic represents an object closely related to a certain religious figure or event, which is highly venerated by all the believers. To find an authentic and trustworthy range of relics is not that easy. Unfortunately, there are a lot of fake artifacts on the market, so be sure to check the license allowing the store to sell sacred items or hire a trusted expert to verify the genuineness of an object.
Most religious stores offer a decent range of hand-painted icons. Small sizes of icons are popular among those who are looking for a personal object for prayers and veneration. Apart from a wide selection of religious icons of various sizes and painting styles, you can purchase wonderfully ornamented crosses performed whether in a traditional way or made of special precious materials. You can pick out the special one that suits you and your preferences best.
In addition to icons and crosses, almost any religious artifacts store provides its clients with church supplies that would also go well with home decoration or personal collection. These include patterned incense burners, caskets made of various materials, including hand-painted ones, candles with metal (often copper) lamp-stands, religious literature, and other valuable items. Each relic should be dated and contain detailed information revealing its origin, materials, etc. Please, pay your attention to the description before purchasing any religious relic.
Whether you are going to buy antique Russian icons or any other valuables at a religious artifacts store and want to ascertain the quality of the selected items, feel free to contact Russian Icon. We offer professional appraisal, authentication, collection management, restoration, and many other services that may come in handy. All of them are performed by the leading experts in their fields. Whatever your needs, we are ready to help and assist you in your choice!