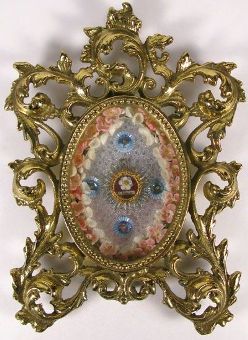 Top 3 First-Class Relics for Sale at The Russian Store
Relics of the saints are believed to possess the divine power of healing and protection. Many religious people tend to keep such important artifacts in their homes, and that is the main reason why first-class relics for sale are often in high demand. Christian relics for sale are available online, at special relics stores specializing in religious artworks and reliquaries. One of such resources is The Russian Store where any interested collector can find myriad first-class relics for sale. Here are top three miraculous artifacts currently offered by this online retailer.
1. Relics of St. Francis of Assisi
Saint Francis of Assisi is regarded as the most celebrated ascetic of Christianity and one of the most revered saints in Catholicism. Besides, he was the founder of three monastic orders.
After going through the war, Francis learned how many poor and disadvantaged people there were in the world and could not stay aside. At the age of 25, he left his father's house, gave up a secure life, and devoted himself to taking care of the unfortunate. Francis also engaged in the restoration of the old destroyed churches.
One day during the service, he heard the words of Saint Matthew about those following Jesus Christ. After that, Francis decided to devote his life to spreading the word of God and became a wandering preacher. Francis of Assisi defended the value of nature, preached compassion and mercy concerning all things. You can find several versions of St. Francis of Assisi first-class relics for sale (pictured) at The Russian Store.
2. Teresa of Avila Relics
St. Teresa of Avila is considered the main heavenly protector of Spain, along with the Holy Apostle James. As a child, Teresa was very devout and loved to read – her favorite book was a collection of the lives of the saints and martyrs. Already at a young age, she began to dream of a monastic vocation. Despite the thought of becoming a nun, young Teresa was very fond of chivalrous novels, and she even composed one. Her father was strongly against it, and at the age of twenty, Teresa secretly ran away from home and entered the Carmelite Monastery of the Annunciation, taking the monastic name of Teresa of Jesus.
St. Teresa of Avila went down in history as a converter of the Spanish Carmelite monasticism, who long fought for the right to establish monasteries under the new charter. She is also considered the first Spanish female writer. Saint Teresa of Jesus was canonized in 1622.
3. Saint Philomena Relics
Saint Philomena of Rome was born in one of the provinces of the Roman Empire during the reign of Emperor Diocletian. Her parents were Christian converts occupying ruling positions in Nicopolis. The girl came as the answer to constant prayers of her parents, who had no children for a long time. That is why she was named Philomena, which means "child of light." Parents raised Philomena very religiously, and at the age of eleven, she devoted herself to Christ.
Threatened by a war with the Emperor Diocletian who prosecuted Christians, Philomena's father took his family to Rome for negotiations. Fascinated by Philomena, Diocletian offered her to become his wife, but she refused, mindful of her vow. By order of the Emperor, Philomena was consistently subjected to horrific torture, but every time she remained unharmed with the angles' help and was eventually beheaded. Due to the nature of her suffering, Saint Philomena is depicted with an anchor and an arrow in her hands. In 1837, Pope Gregory XVI canonized the young martyr.
Experts of Russian Icon will gladly provide you with the appraisal assistance, competent help with finding first-class relics for sale, as well as restoration services for your precious religious art pieces.
Photo credit: The Russian Store/russianstore.com