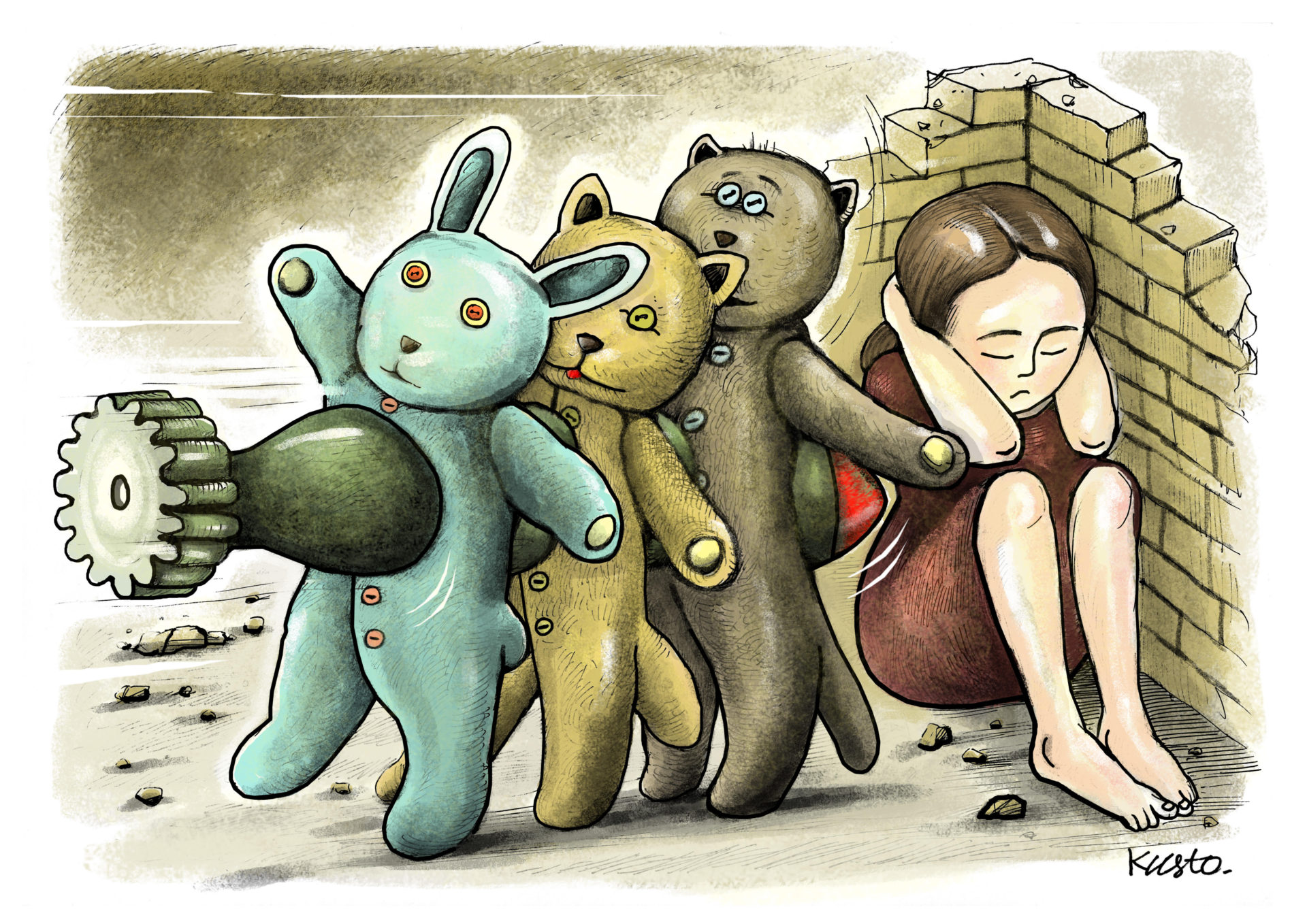 TMORA Has Launched an Art Exhibition Uniting Artists Against Violence
Since the beginning of the Russian aggression in Ukraine, artists from around the world have mobilized in the face of rising bloodshed. Group exhibitions and street performances have become some of the most common ways to criticize the invasion and hence support the Ukrainian people in their fight for freedom. On April 20, the Museum of Russian Art, or TMORA, in collaboration with the famous political cartoonist Andrey Feldshteyn, opened an art exhibition titled "Say No to War: Political Cartoons by Ukrainian and Russian Artists." Some of the best Ukrainian and Russian masters of the genre were invited to share their artworks created after the outbreak of the war crisis.
Political cartoons by Russian and Ukrainian artists
The Minneapolis-based Museum of Russian Art joined forces with Andrey Feldshteyn to exhibit artworks by artists standing against the war. This international art project features recent works by Victor Holub (Ukraine), Valery Momot (Ukraine), Oleg Goutsol (Ukraine), Yuriy Pogorelov (Ukraine/USA), Viacheslav Shilov (Russia), and more. All the cartoons are now on view at the Mezzanine Gallery. As stated by TMORA, the group art exhibition will be open to the public for as long as the war continues.
The art exhibition that manifests solidarity with Ukraine
"Say No to War: Political Cartoons by Ukrainian and Russian Artists" is proof that the world of art stands united as it has always been before. War is one of the most dreadful atrocities against humanity, and it is so vital for people to be together in these troubled times.
The best summary of the art exhibition was given by Dr. Masha Zavialova, the curator at TMORA. "This selection of works by masters of the political cartoon is an emotional and immediate response to the war unleashed by Putin's regime," she said. Describing the overall atmosphere of the selection of works, the curator added that those artworks are "sad, scary, and humorous" simultaneously. However, she emphasized that they are also "smart" because they let you get the gist of the joke and then share the emotion.
About TMORA
The museum is one of the most developed art institutions in North America, devoted exclusively to Russian art. Based in Minneapolis, Minnesota, it exhibits fine art, antique icons, amber jewelry, lacquer ornaments, and national costumes – all related to Russian culture and history. Nowadays, it is not only a historical reservoir for high-quality art and antiques but also a hub for a variety of creative events such as lectures, concerts, artist talks, and book clubs.
Featured image – Artist: Oleksiy Kustovsky (Ukraine)
Photo courtesy of the Museum of Russian Art