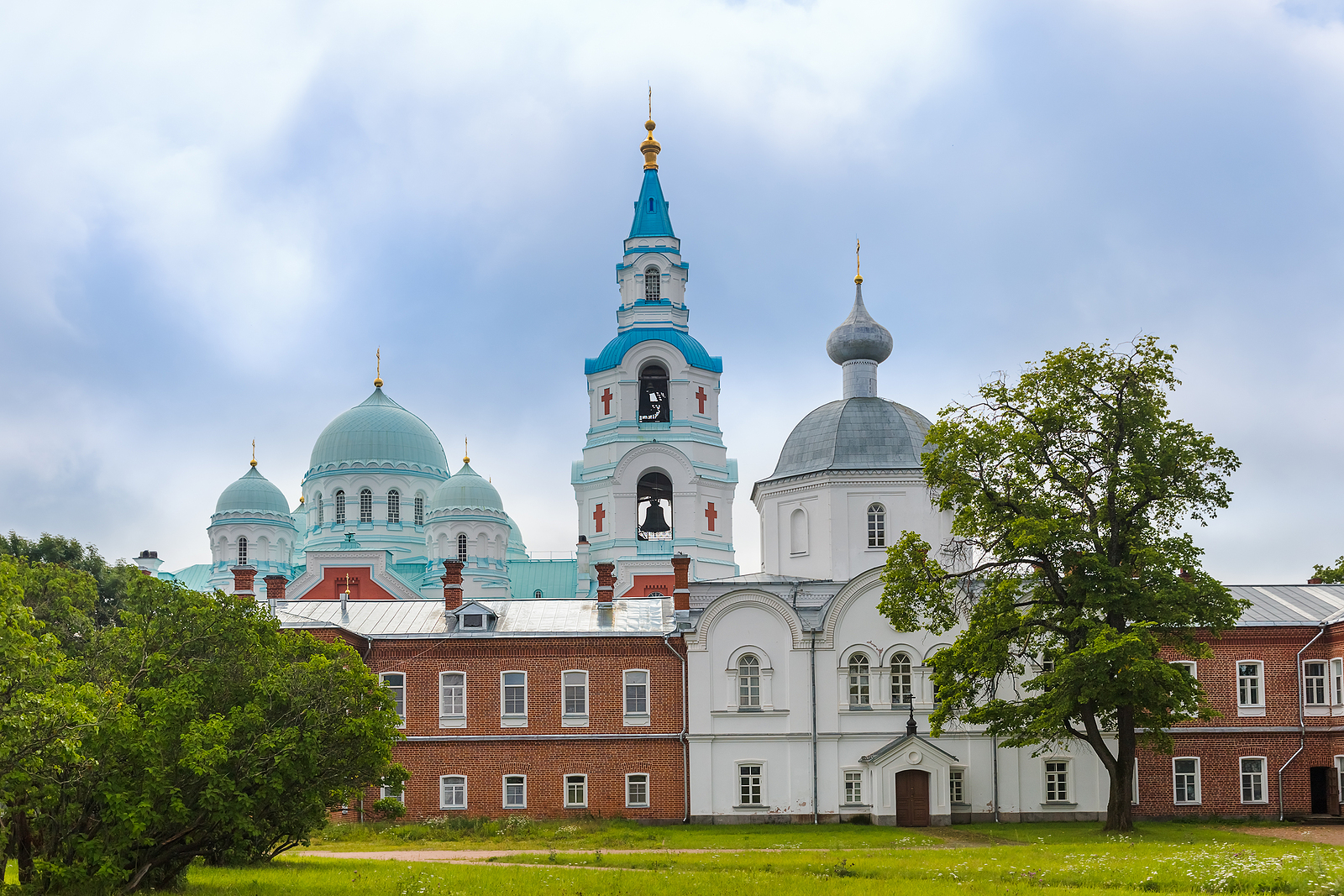 The Valaam Monastery As a Place of Spiritual Solitude
Being the central religious landmark of the Valaam Archipelago, the Valaam Monastery of the Transfiguration of the Savior in Russian Karelia captivates with its splendor and fills everyone who comes there with joyful emotions. The relics of Sergius and Herman of Valaam are housed inside the monastery, along with the miraculous icon of Our Lady of Valaam. The Valaam Monastery is indeed a spiritual place for all Orthodox faithful. Let's take a closer look at this wonderful religious center.
The history of the Valaam Monastery
The exact date of the monastery foundation is unknown. According to the religious records, it was established by the Greek monk Sergius of Valaam and his associate Herman of Valaam. Referring to the general opinion of scholars, the Valaam Monastery was built at the end of the 14th century.
In the past, the monastery was often attacked, as both Russians and Swedes fought over the territory where the religious center was located (Valaam Island in Lake Ladoga). It was the northern outpost of the Eastern Orthodox Church against the pagans. As a result of the power struggle between Russians and Swedes, many priests and monks were killed and many attempts were made to set the monastery on fire. However, in the 18th century, it was rebuilt with sufficient detail.
A place of spiritual solitude
After the restoration, the monastery gained considerable legal authority over the island. The place became a religious and spiritual center meant to function in solitude. Most of the Valaam Island residents chose to leave, though a few still reside there. Such seclusion gives the monastery and the island as a whole a distinctive enchantment and spirituality.
Every year, thousands of pilgrims and tourists come to the island to venerate the monastery icons and experience the amazing tranquility that the Valaam Monastery exudes.
It is also worth mentioning the monastery's amazing men's choir. It combines several styles of chants of different cultures, including Byzantine. The choir tours around the world, which allows the monastery to raise money for the further restoration of its buildings.
The Valaam Monastery is indeed a wonderful place where every Orthodox believer can purify their thoughts and get filled with those emotions missing for achieving a sense of calm and inner harmony. Do not miss the opportunity to visit this spiritual place at your first opportunity!