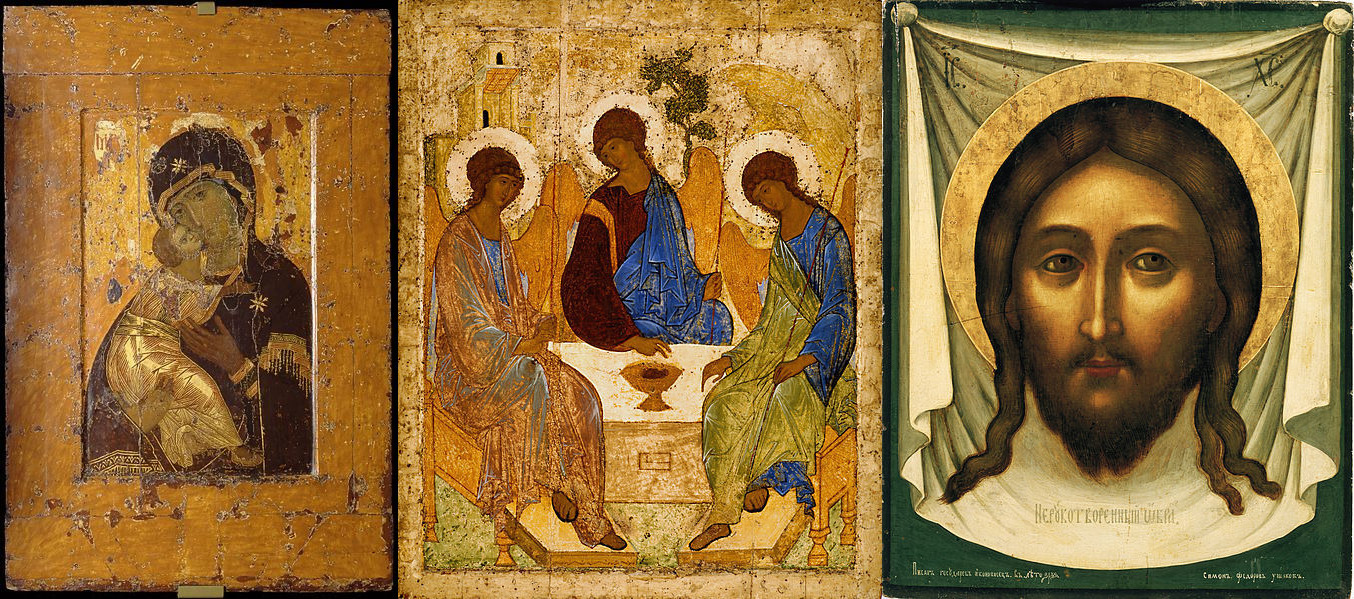 Orthodox Icon in Russia: Top 3 Most Miraculous Images
Iconography can undoubtedly be called a form of creative art. However, unlike other types of art, this one carries many more meanings. The mission of the sacred artwork is radically different from that of the typical paintings, even those with the spiritual content. It is also interesting that there are few well-known Orthodox iconographers as the majority of the Russian icons were created by anonymous iconographers or collectively: the master painted the face, while the assistants worked on other parts. Along with that, the Orthodox icon in Russia holds a great deal of value, often being called celestial art. Here are three of the most famous icons in the world of Orthodox Christianity.
Orthodox Icon in Russia: Our Lady Of Vladimir
One of the most revered images in Russian Orthodoxy is the Vladimir icon depicting the Mother of God. According to the legend, it was painted by Luke the Evangelist. The portrait of the Virgin Mary is allegedly applied to the wooden tabletop, the one that was used by the Savior, the Holy Virgin, and the righteous Joseph when they gathered for a meal.
In 1131, the wonderworking image came to Russia as a gift to Yuri Dolgorukiy. Since then, this divine piece of Russian icons art has been protecting the country from disasters and surprising believers with miracles. Thus, the faithful say that the icon saved the Russian land from Tamerlane in the late 14th century and from the ruin by the Golden Horde leader in the late 15th century. The miracle image also rescued Moscow from the defeat by Kazan khan Mehmed I Girayand in the mid-16th century.
Orthodox Icon in Russia: "The Trinity" By Andrei Rublev
The hall of the State Tretyakov Gallery keeps one of the most venerated Russian icons – "The Trinity" painted by Andrei Rublev. It was created in the early 15th century for the majestic Cathedral of the Holy Trinity.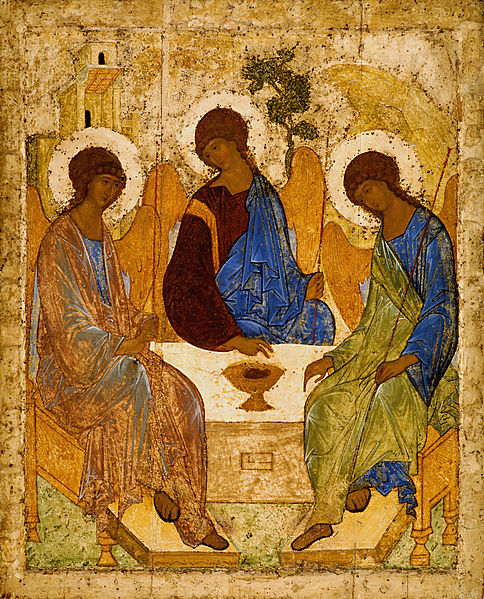 The sacred image was assumed to stand to the right of the Royal Doors. The exquisite religious painting is multifaceted and multi-layered, full of symbols and meanings. That is why the plot of this masterpiece became the subject of numerous studies.
Orthodox Icon in Russia: "Savior Made Without Hands" By Simon Ushakov
Probably the most remarkable ancient icon, known as "Savior Made Without Hands," was created in the late 1650s in a workshop of Simon Ushakov, an Imperial iconographer of the 17th century. It catches the eye with its non-canonicity and realism. Before that, the holy images were painted according to the strictest rules. The Christ's face on the piece of cloth looks compassionate and benevolent, with the smallest details carefully executed, which is uncharacteristic for old icons in Russia. Today, the most worshipped version of the icon painted by Ushakov is also on display at the State Tretyakov Gallery.