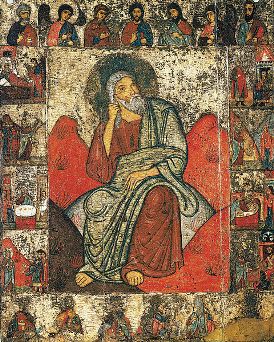 The Story of the "Elijah in the Wilderness" Icon
Russian icons are undeniably important creations of religious painting tradition. They depict various Biblical scenes involving saints, prophets and martyrs, often portraying them during the momentous events in their lives. Thus, one of the most revered Christian icons is "Elijah in the Wilderness," a celestial artwork connected with the existence and teachings of the prophet and wonderworker Elijah. The most renowned image of the saint is kept in the Church of Elijah the Prophet in Moscow and is considered its main relic.
Faithful people take the value of the Elijah icon very earnestly, turning to the prophet in times of need. Russian iconostasis dedicated to the wise miracle worker, which can be found on the territory of the cathedral, consists of several images of the most vital moments of the prophet's life. This marvelous art piece represents the main shrine of the church that is also home to another deeply venerated masterpiece depicting Elijah – a beautiful icon called "Elijah in the Wilderness." It was created back at the beginning of the 20th century in honor of the bicentenary of the Moscow temple.
Life and story of Saint Elijah
The Grand Elder born in the city of Tishbite lived long before the birth of Jesus Christ. Translated from Hebrew, the name Elijah means "My God." The prophet was a devoted follower of the Christian religion in Israel. Using his preaches and working miracles, he faithfully fought for the elimination of idolatry and disgrace. In different religions, including Christianity and Judaism, it is believed that Elijah was taken to Heaven alive, conquering death.
The saint was among the first religious figures worshipped by Orthodox Christians in Russia. A few churches were built to honor his life path. Believers continue to regard Elijah as one of the most revered Biblical personalities. Many religious people consider the "Elijah in the Wilderness" icon their most beloved miraculous painting.
The iconography of the "Elijah in the Wilderness" icon
The first Prophet Elijah icon was created long ago, back in the days of the Byzantine state. Usually, the prophet is portrayed as an old preacher with a wise and serious look on his face. He is dressed in a red robe, while behind (or above) his head, there is a bright yellow halo.
There are two drastically different images of the saint that are connected with various life stages of the wise elder. The first one – "Elijah in the Wilderness" – shows Elijah sitting on a stone in the desert in deep thought. Above him, a flying raven carries food in its beak. According to the legend, in this scene, the prophet listens to the divine message of God despite earthly matters. As for the second version of the Elijah's image, it captures the moment of his transition to the Heavenly Kingdom.