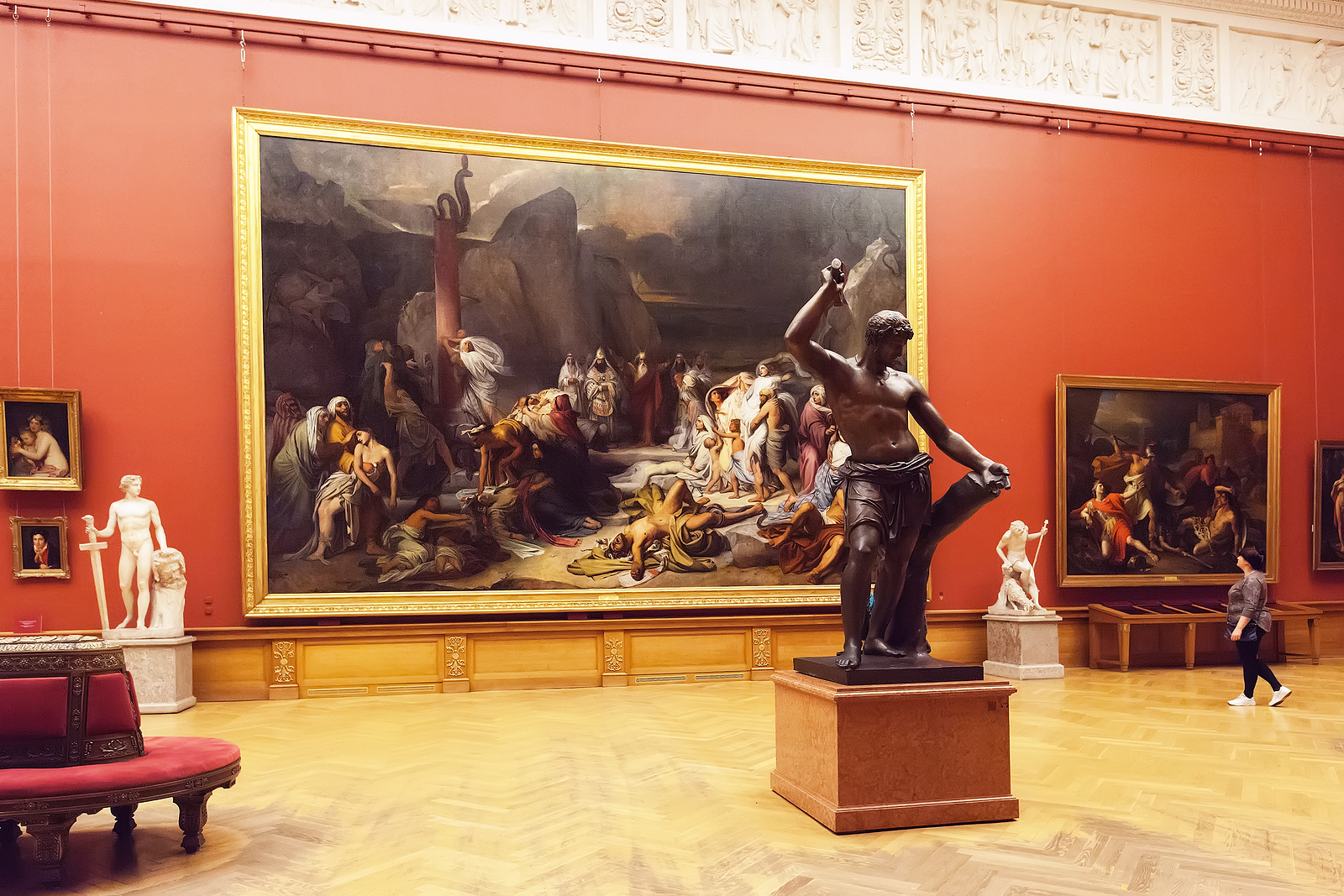 The State Russian Museum – World's Best Museum of Russian Art
The State Russian Museum in Saint Petersburg is the most significant cultural venue dedicated to Russian art and history. Solemnly opened on March 17, 1898, the museum now attracts over a million people each year. Despite a significant drop in visitors in 2019-2020, it still holds the seventh place among the most-attended art museums. Without a doubt, the State Russian Museum is the best museum of Russian art in the world.
The State Russian Museum – world's best museum of Russian art
The State Russian Museum was established in Saint Petersburg on April 13, 1895, by an edict of Emperor Nicholas II. Today, this wonderful museum is home to a unique diversity of Russian treasures dating from the 10th century to the present day. The art collection covers all kinds of art including paintings, sculptures, antique Russian icons, and contemporary art.
Artworks housed in an extensive museum complex, which has a total area of 30 hectares, feature many outstanding pieces by Kuzma Petrov-Vodkin, Mikhail Vrubel, Kazimir Malevich, and other notable artists. It is also worth mentioning that the collection was enriched with items of Russian art through donations from the Academy of Arts, the Hermitage, the Winter Palace, and some other renowned art institutions.
The famous museum of Russian art also features a restoration department comprised of 16 units, where a team of highly qualified researchers and art experts restore paintings, antique furniture, sculptures, drawings, religious icons, and other art pieces.
Retrospective exhibitions, educative centers, restoration and preservation departments – all of them are an integral part of a large museum complex that is rightfully considered one of the best in the world.
Religious icons at the State Russian Museum
The collection of Old Russian art includes nearly 5,000 religious icons dating from the 12th to the 15th centuries, including the famous icons of the Archangel Gabriel, the Mother of God Eleusa, and Sts. Boris and Gleb, among others. Besides, the renowned museum of Russian art houses works by Andrei Rublev, Simon Ushakov, and other celebrated iconographers and painters.
Due to a wealthy collection of artworks from different timeframes, the State Russian Museum is believed to be one of the best art venues both in Russia and the whole world. Be sure to visit this amazing art institution and learn about Russian history and culture at your earliest opportunity!