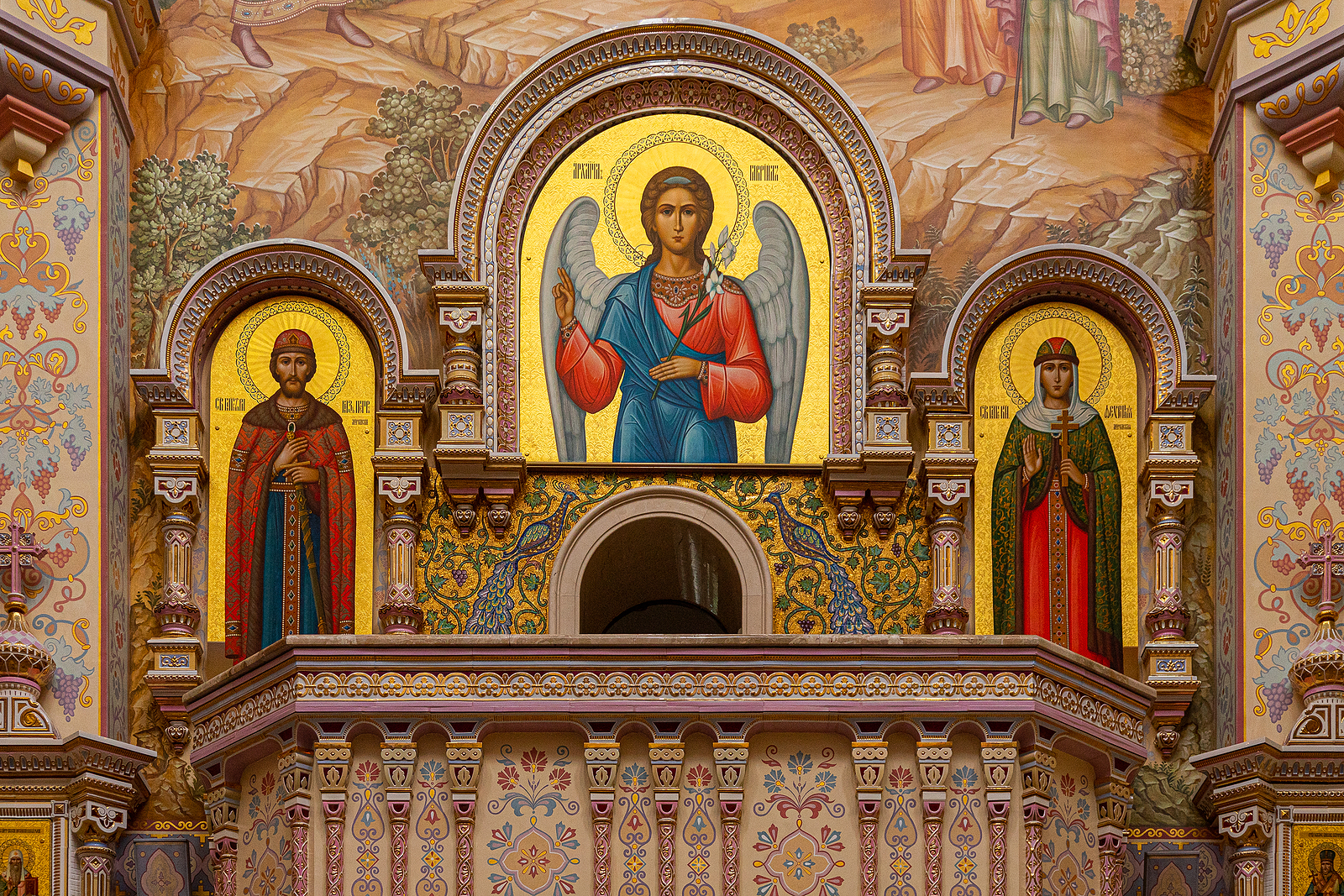 The Meaning of the Archangel Gabriel Icon in Orthodoxy
The Archangel Gabriel is one of the most important heavenly messengers. Being an angel, Gabriel conveyed the word of God to people and served as the main protector of the entire human race. This prominent figure occupies a huge place in Christian iconography, so it is no wonder that the Archangel Gabriel icon is highly revered by all Orthodox believers.
Read about the Archangel Gabriel and how he is depicted in the religious icons in our today's blog post.
The Archangel Gabriel – the messenger of blessed events
The name Gabriel comes from the Hebrew word for "man of God." According to the Christian tradition, the Archangel Gabriel is one of the higher angels closest to God Himself. Heavenly messengers, such as Gabriel, possess the miraculous power to guide people to the righteous path and inform them about important and truthful events. Gabriel fulfilled this role by appearing to many biblical figures and announcing the prophecies of God.
The Archangel Gabriel appeared more than once to the Virgin Mary, informing her of the birth of the Savior and guarding her until the end of her days. It was Gabriel who warned Joseph of the infants' extermination and told him to take Mary and Jesus and flee with him to Egypt. Besides, due to the appearances of the Archangel Gabriel, it became known about the birth of John the Baptist and the Virgin Mary. Moreover, thanks to him, Moses received knowledge about the creation of the world, which he then recorded in the Book of Genesis.
Along with the Archangel Michael, Gabriel is the most essential messenger of the Lord, whose mission is to deliver God's prophecies about the salvation of the human race. For this reason, the Archangel Gabriel icon has always been a sacred relic for all Orthodox Christian believers.
The Archangel Gabriel icon: description and meaning
The Archangel Gabriel is the most frequently appearing in Orthodox icons angel. This is primarily due to his apparitions to the Virgin Mary and other religious figures.
The earliest icons often depict the Archangel as an ordinary man dressed in a tunic and pallium. Later examples of religious art show Gabriel as a real angel with soft facial features, wings, a halo, and a diadem. The Archangel Gabriel icon also usually depicts the heavenly messenger with some important attributes in his hands, such as a rod, a lily, a scroll, or a lantern with a lighted candle.
Orthodox icons of the Archangel Gabriel are incredibly important for every believer. People pray in front of them for guidance on the right path, healing of thoughts, conception of a child, as well as for help when making difficult decisions. The Archangel Gabriel icon is believed to have miraculous power. After all, Gabriel is a messenger of God, His strength and help.