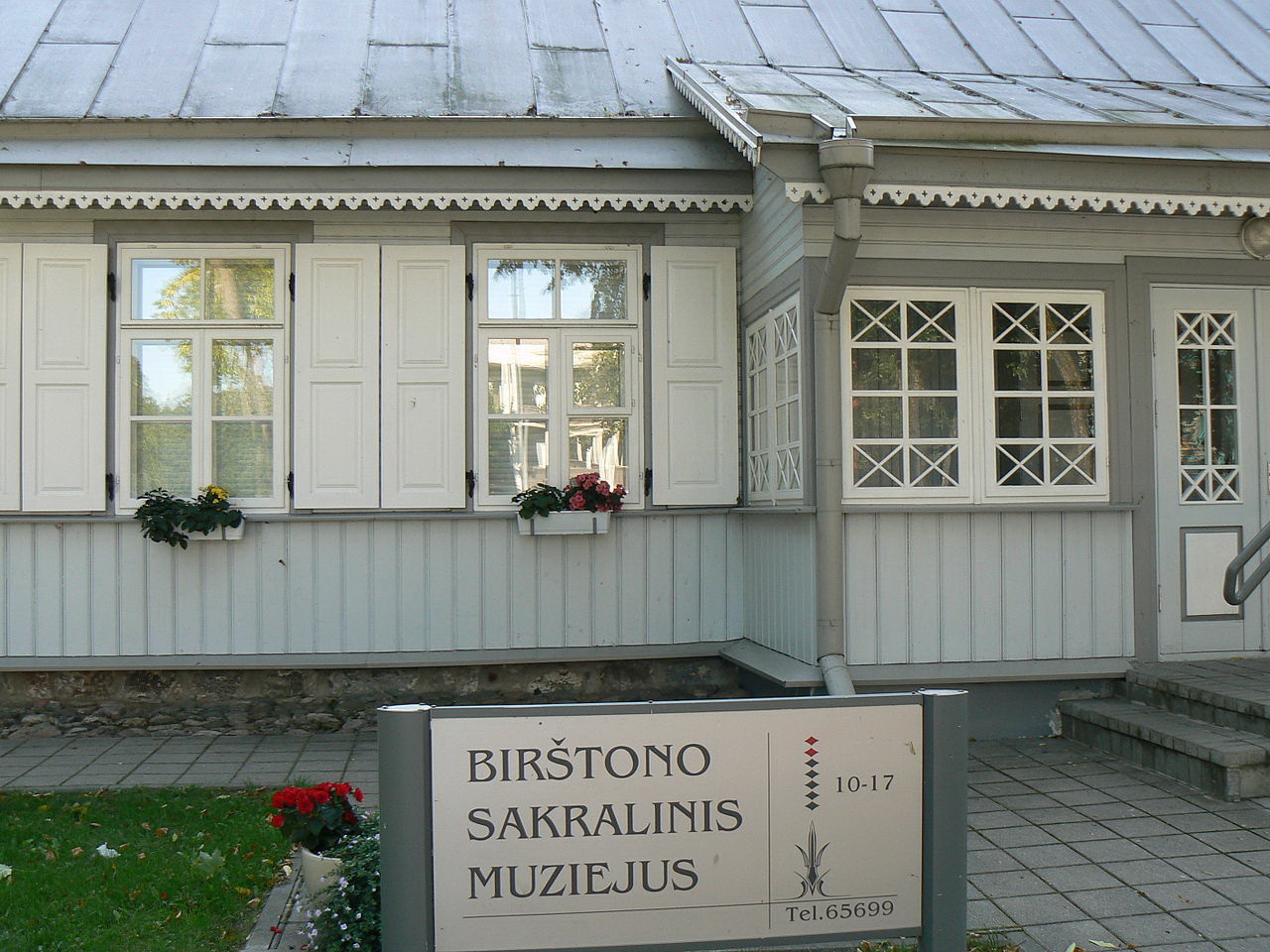 The Birštonas Museum of Sacral Art in Lithuania
The Museum of Sacral Art in Birštonas is a remarkable cultural venue for connoisseurs of religious art. Located in Lithuania, the museum exhibits paintings, sculptures, textiles, and many other sacred objects. Besides exhibitions, the museum organizes thematic lectures, informative events, and meetings with various masters and writers whose work is related to religious subjects. In other words, the Birštonas Museum is a genuine cultural heritage, and we are pleased to tell you more about it today.
The Birštonas Museum of Sacral Art
The Birštonas Museum of Sacral Art is located near the Church of Saint Anthony of Padua in the city of Birštonas, Lithuania. This relatively small but unique museum of religious art was established on December 26, 2000.  Before that, the building served as a home for the local church priest. The Birštonas Museum is now visited by people from all over the world, especially by those who are interested in religious art and the country's historical and cultural heritage.
The museum has ten rooms featuring religious art objects, along with expositions dedicated to the Lithuanian Cardinal of the Roman Catholic Church Vincentas Sladkevičius and the blessed Archbishop Teofilis Matulionis who lived there in 1956-1958. The visitors can see many valuable memorial exhibits, including the Archbishop's rosary and a prayer book he made from bread, as well as different things referring to the years of imprisonment in Soviet prisons.
Museum's collection of religious art
The Birštonas Museum displays various religious items, including paintings, sculptures, textiles, liturgical vessels, and works of folk art. The museum is also famous for its wooden sculptures that were made by local craftsmen in the 19th century. Besides, it features an amazing display of liturgical utensils and other sacramental works of craftsmanship made of precious metals. Visitors can also find unique books about the Russification of Lithuania and the New Testament written in the local language.
In addition to the exposition, the Museum of Sacral Art offers exciting workshops, interactive lectures on religion and art for people of all ages, and themed meetings organized to discuss important topics related to the museum and religious art overall.
We highly recommend visiting this amazing place in Birštonas, Lithuania to enjoy some truly unique pieces of art and to learn more about the religious world.
Photo credit: Wikimedia Commons User Kusurija / CC BY-SA 3.0