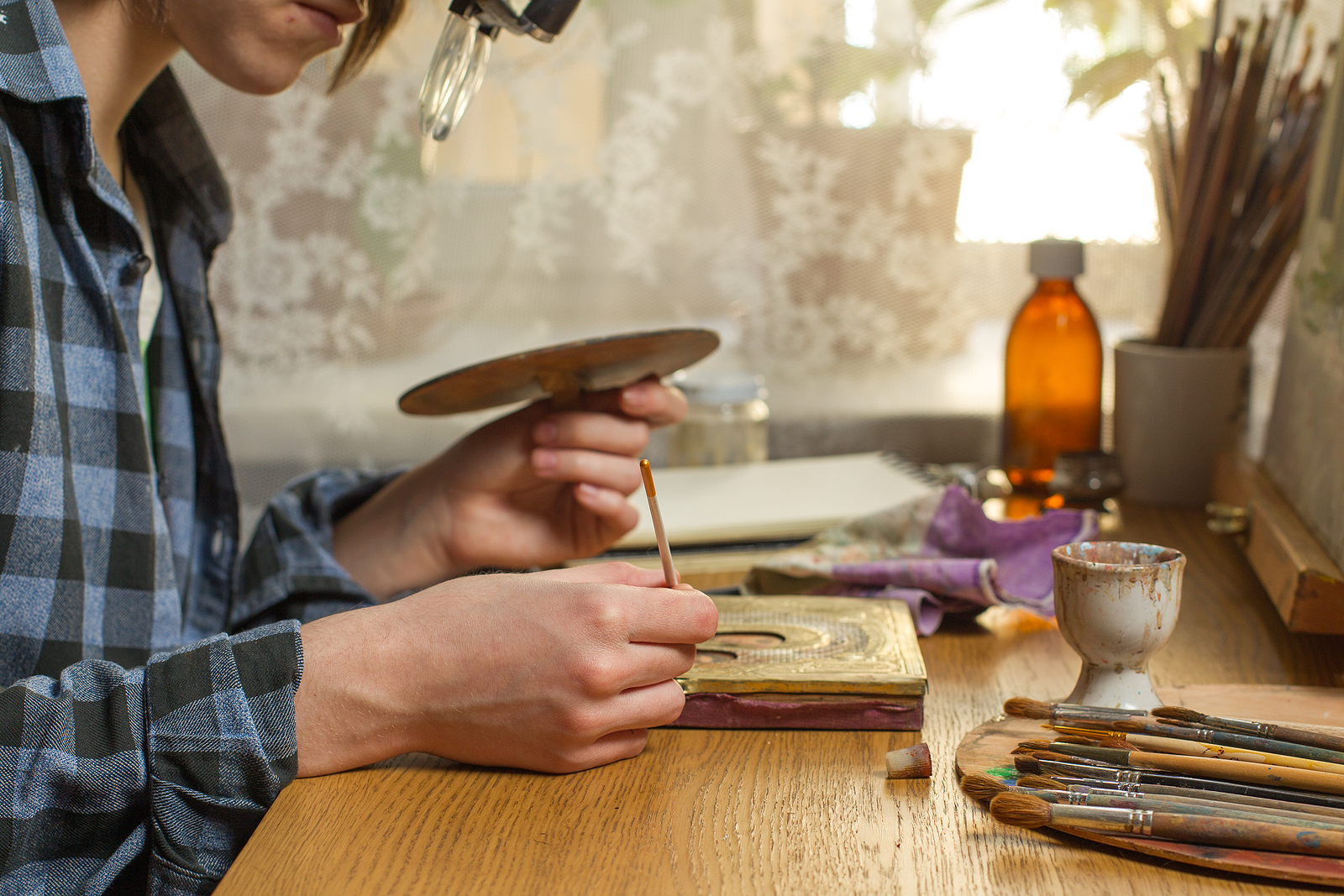 The Art of Restoring Icons
Religious icons are incredibly valuable objects that, with the passage of time, are exposed to a number of factors leading to their damage. For this reason, restoration has become an integral part of the preservation of antique icons that are considered cultural and religious treasures in Russia and many other countries worldwide. Restoring icons is a highly complex process that can be accomplished only by a specialist who has extensive experience in the field. In this blog post, let's take a closer look at icon restoration, and what methods are used to improve the appearance of holy images.
1. What is icon restoration?
Restoring icons is a multifaceted process that aims to bring the shrine to its former state. A restorer must possess extensive knowledge in a variety of areas, including the following:
physical properties of wood and other materials;
methods of pest control;
properties of the gesso, mineral and oil paints, etc.;
different methods of painting restoration;
features of icon-painting schools in different regions.
A specialist works with one icon for nearly 2-3 months. It is an incredibly laborious process requiring the master's experience and a high level of proficiency.
2. What are the methods of restoring icons?
There are different approaches and methods of religious icon restoration. These include:
Restoration with renovations is usually performed if an icon is presented as a gift or kept at home. It implies minor interventions to improve the icon's appearance. The original image is not significantly changed.
Complete restoration is a comprehensive restoration of the icon's original look. This method includes the restoration of the wooden board, the renewal of paint layers, and more.
Church restoration is performed in the church workshops. Sometimes, this method involves complete repainting of an icon (especially an antique one), but it may also include small interventions only.
3. What icons cannot be restored?
Restoring icons is not always good for their preservation. For example, you should not restore your icon if such actions may somehow affect its authenticity. Even professional restoration is not the best choice for rare antique icons that may lose their historical value. Since restorers are often responsible for the fate of holy icons, they usually spend some time to carefully inspect and evaluate each item before starting their work.
If you need expert icon restoration services, please feel free to contact  Russian Icon Collection. We collaborate with the best icon restorers and will be happy to help!