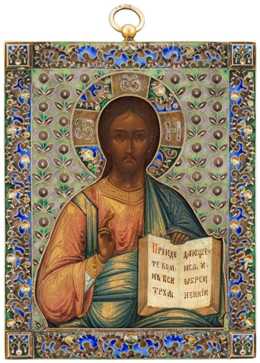 Russian Icons at Shapiro January 2019 Auction
On January 26, Shapiro Auctions held this year's first International Fine & Decorative Art Auction. As always, the reputable New York-based auction house offered an outstanding selection of paintings, sculptures, figurines, Russian icons, books, and other collectibles.
Shapiro Auctions is a boutique auction house located on the Upper East Side of Manhattan. Conducting multiple sales a year, it is known for its fine and decorative art sales featuring various objects of value from antiquity to the present. These include Russian icon art, Faberge, American and European paintings, militaria, rare books, Asian masterpieces, contemporary art, and more. The recent International Fine & Decorative Art Auction was no exception, with a whole range of amazing fine and decorative art pieces for any taste.
The top lot of the Shapiro International Fine & Decorative Art Auction was the oil on canvas painting "Figures with Flowers" by the Vietnamese-French artist Le Pho. It was sold for an impressive $75,000, greatly exceeding its high estimate of $65,000. As for the Russian icons, there were only three lots, but each of them definitely deserves your attention.
Russian icons at Shapiro January 2019 Auction
A Faberge icon of Christ Pantocrator
The icon of Christ Pantocrator in silver and enamel oklad with floral ornamentation (see photo above) was one of the most important and interesting Russian icons featured at the auction. This masterpiece, which was created by the Faberge workmaster in St. Petersburg in 1908 – 1926, depicts Jesus Christ with his right hand raised in blessing and his left hand holding an open Gospel book. The icon was sold for $28,125 while being estimated at $15,000 – 20,000, thus bringing a much better result than expected.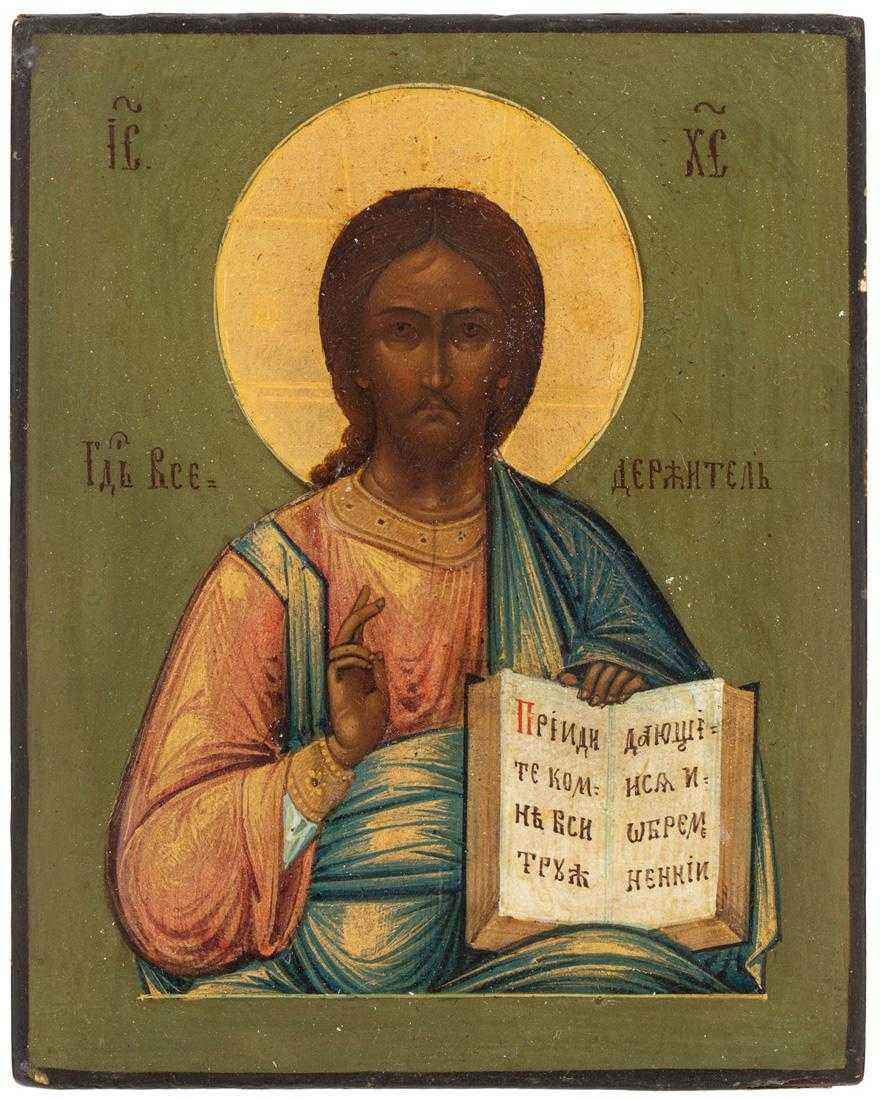 A Russian icon of the Hospitality of Abraham with selected saints
This amazing piece of antique Russian icons was painted in the 19th century. It depicts a well-known scene of the Hospitality of Abraham and Sarah under the Oak of Mamre, surrounded by the images of the Holy Prince Gleb, St. Sergius of Radonezh, St. Peter, Metropolitan of Moscow and all Russia, and Hegumen Daniil on the borders. The icon was estimated at $1,000 – 2,000 and sold for $1,375.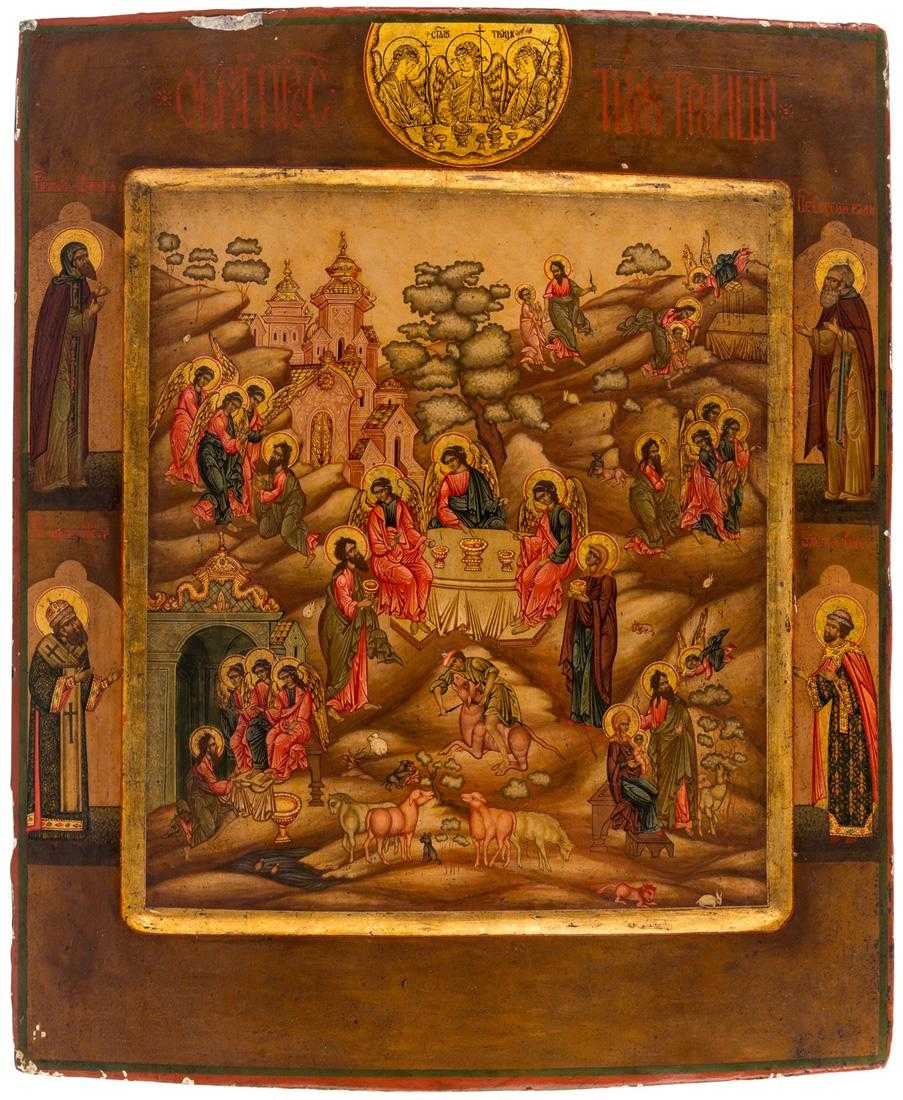 A Faberge miniature icon of the Mother of God with Child
This gem-set gilt silver and enamel Faberge icon created in Moscow in 1908 – 1917 was also put up for sale at the Shapiro International Fine & Decorative Art Auction. However, since it remained unsold, you have just an excellent opportunity to add a truly unique item to your own collection of Russian icons. It is estimated at $7,000 – 9,000.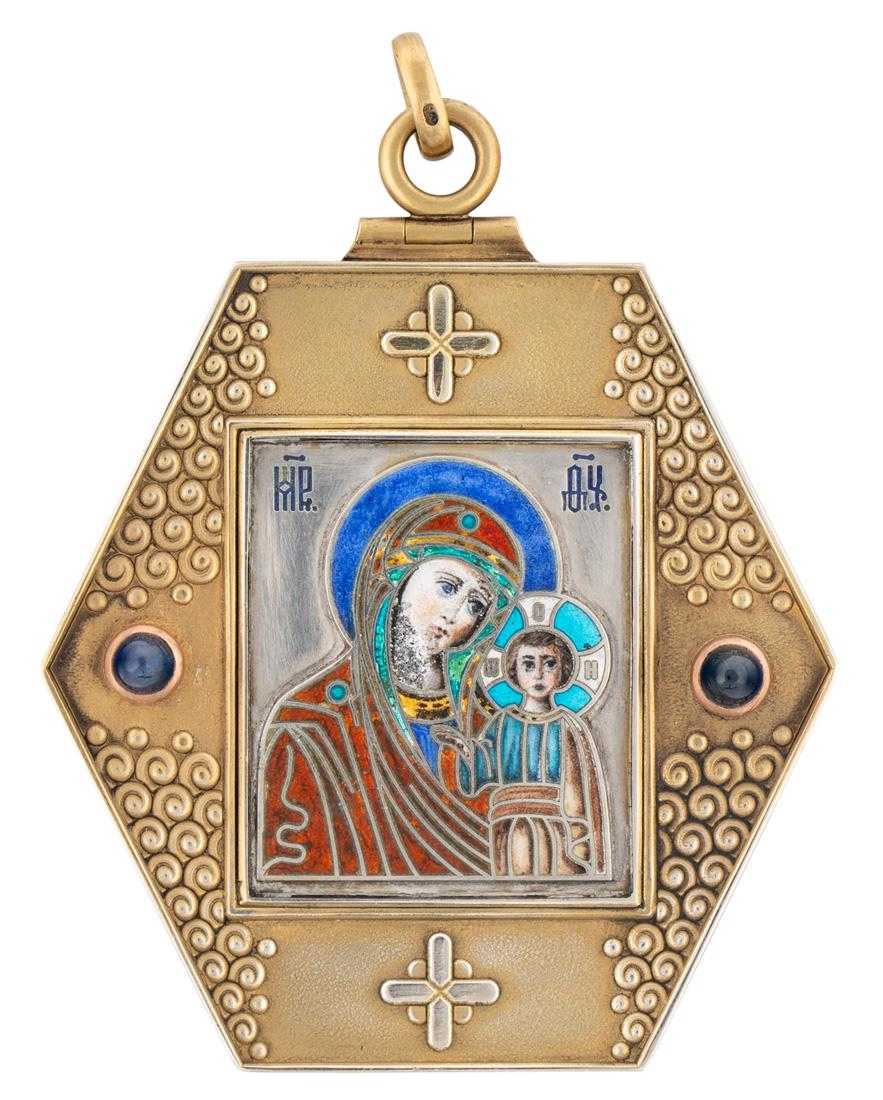 Photo credit: Shapiro Auctions/shapiroauctions.com