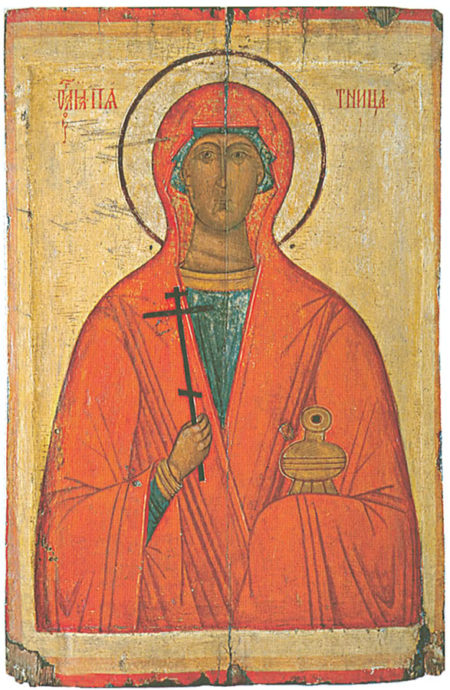 Religious Icon Images of Saint Paraskevi
Saint Paraskevi is highly revered by all Orthodox Christians. Her memory is honored on November 10. Religious icon images of the saint are often displayed in churches and are elements of home icon corners. She was martyred for confessing the Christian faith. The holy icons of Saint Paraskevi are greatly beloved by the faithful, as they help in the healing of bodily and mental ailments. In this blog post, we will tell you about the life of the great martyr and the features of her iconography.
Saint Paraskevi, the protector of all Orthodox believers
Saint Paraskevi was born in the city of Iconium, for which she is called Paraskevi of Iconium. Her parents professed Christianity and, therefore, lived a fearful life. Paraskevi was born during the reign of the cruel Emperor Diocletian who wanted to destroy Christianity. When the girl was orphaned, she decided to dedicate herself to Christ and take a vow of chastity.
For her faith, the saint was martyred. Diocletian's soldiers drove iron nails into her body, hung her on a tree, and imprisoned her. According to tradition, she was miraculously healed after being tortured. In the end, the emperor ordered to behead the saint.
Religious icon images of Saint Paraskevi
The Great Martyr Paraskevi is considered the protector of sick people. Religious icon images of the saint help heal from various ailments and maintain family well-being, as well as protect against evil intentions. Besides, Saint Paraskevi of Iconium can help in domestic matters too. There was an ancient custom of bringing fruits and vegetables to the church to sanctify them and keep them in the house as a talisman.
Since St. Great Martyr gave a vow of chastity, her icons are also venerated by those looking for a happy marriage, well-being in the family, and the birth of a child.
Russian Orthodox icons traditionally depict Saint Paraskevi in solitude, with a wreath on her head. She is tall and has a humble and stern look. The martyr is usually dressed in a bright red omophorion; she holds a cross or a scroll that symbolizes the preaching of the Orthodox faith.
Religious icon images of Saint Paraskevi of Iconium are valuable shrines that can serve as great protecting objects and elements of your home icon corner. You can pray with them for the health of your loved ones and peaceful family life.
Do not miss our new blog posts to learn interesting facts about different saints and their Christian icons!