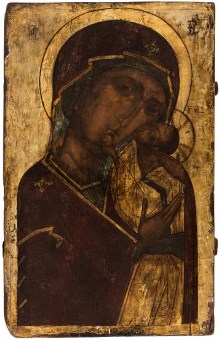 Rare Russian Icons Go on Sale at Shapiro Auctions
On March 7, Shapiro Auctions will hold this year's first Auction of Fine and Decorative Art, featuring an impressive selection of American, European, Russian, and Asian works of art in various forms. Among the highlights are valuable paintings by Franz Alekseevich Roubaud, David Burliuk, Wayne Thiebaud, Moise Kisling, Jean Metzinger, and other renowned artists. However, since we specialize in antique Russian icons, it is impossible not to mention several rare hand-painted icons that will also be auctioned by Shapiro Auctions next week. Here are some of the most interesting lots:
Russian icon of the Virgin of Tenderness (Eleusa)
This exceptional piece of antique Russian icons from the late 16th century (see photo above) is a perfect example of Eastern Orthodox icons depicting the Mother of God with the Child Christ nestled against her cheek. It is estimated at $6,000 – 8,000.
Russian icon of the Presentation of Christ
Depicting St. Simeon the God-Receiver with the Child Christ, meeting the Mother of God, Anna the Prophetess, and St. Joseph near the Temple in Jerusalem, "The Presentation of Christ" is one of the most beautiful Russian icons to be auctioned by Shapiro Auctions, which is additionally distinguished by its amazing silver and enamel oklad. It is estimated at $5,000 – 7,000.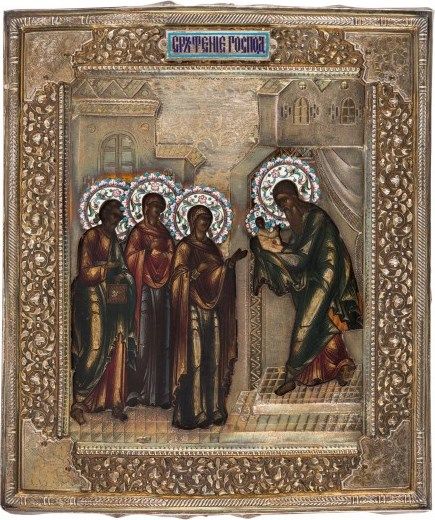 Russian icon of Christ Emmanuel
This well-preserved example of antique Russian icons was painted in Northern Russia in the 17th century. It depicts the Child Christ chest-length, an image that is often called Christ Emmanuel. This icon is estimated at $5,000 – 7,000.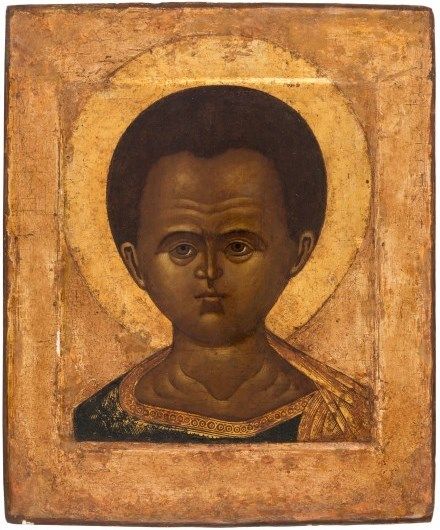 Covered by a gilt silver oklad with cloisonné enamel halos, this icon represents a classic Deesis depicting Jesus Christ with the Mother of God to the right and St. John the Baptist to the left. It was painted in the last quarter of the 19th century in Central Russia. Its estimated cost is also $5,000 – 7,000.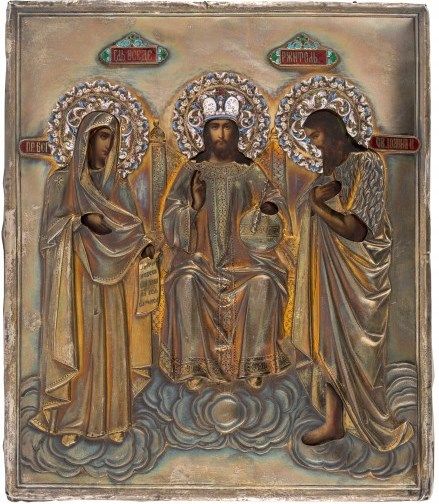 Russian portable iconostasis
Depicting Jesus Christ, the Mother of God, saints, archangels, Old Testament forefathers, and the major Orthodox Church feasts, this portable iconostasis consisting of 15 panels was created in Moscow in the early 19th century. Estimated at $5,000 – 7,000, it is definitely one of the most interesting Russian icons to go under the hammer next week.

It is needless to say that the above list is not exhaustive, and the upcoming Shapiro Auction of Fine and Decorative Art features many other antique Russian icons of museum quality. We are looking forward to seeing the results!
Photo credit: Shapiro Auctions/shapiroauctions.com