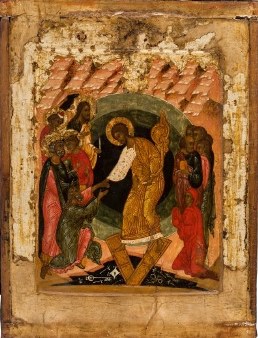 Impressive Results of the Latest Russian Icon Sale
It is not a secret that religious icons are no longer just a means of honoring God and His saints. This is especially true for hand-painted Orthodox icons that in addition to their spiritual value are also regarded as important works of art. It is no wonder that many auction houses, including Sotheby's and Christie's, have specialist departments dedicated solely to Russian icon art and Orthodox artifacts.
For today, it is not uncommon for antique Russian icons to be sold at tens and even hundreds of thousands of dollars, which places them on par with many famous paintings by renowned artists. To prove that, let's look at the latest results of the International Fine and Decorative Art Auction held by Shapiro Auctions New York on October 18.
1. Russian icon of the Resurrection of Christ
Russian icons of the Resurrection of Christ have always been some of the most beloved and admired in the world of religious art. This particular example (see photo above) was painted in Novgorod in the 16th century, which makes it even more important and rare. Estimated at $5,000 – 7,000, it was finally sold for $31,250.
2. Russian icon of the Savior of Smolensk
This beautiful icon of the Savior of Smolensk painted in the 18th century represents Jesus Christ as the Pantocrator, with St. Sergius of Radonezh and St. Varlaam Khutynski kneeling in prayer at His feet. Estimated at $2,000 – 3,000, it was sold by Shapiro Auctions for $16,250.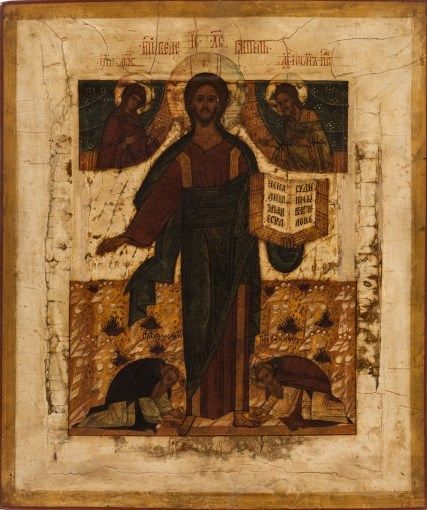 3. Russian icon of St. John the Baptist
Painted in Moscow in the 17th century, this antique icon is a perfect example of Russian icons depicting John the Baptist, the last Old Testament prophet known for baptizing Christ in the waters of the Jordan River. This lot went under the hammer for $13,750, though being estimated at only $1,500 – 2,500.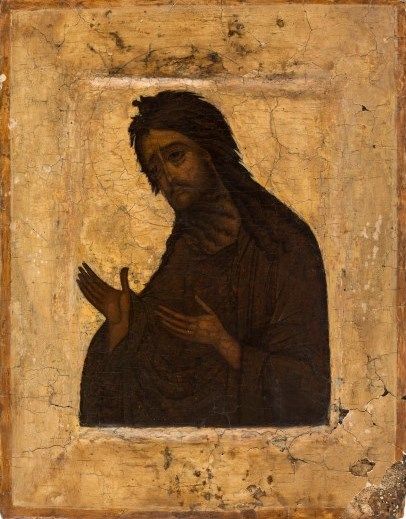 4. Three Russian icons of Archbishops
This fantastic set of three icons depicting St. Alexis, Metropolitan of Moscow, St. Euthymius, Archbishop of Novgorod, and St. Nikita, Archbishop of Novgorod, was painted circa 1700, presumably in Novgorod. Estimated at $2,000 – 3,000, it was finally sold for $11,250.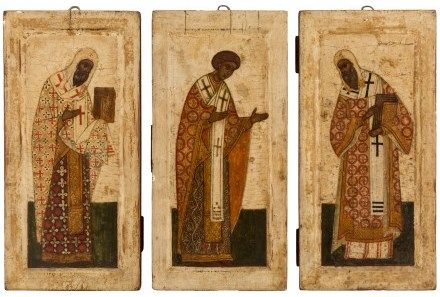 As you can see, antique Russian icons enjoy popularity not only with Christian believers but with art collectors too, which is evident from the results of many auction sales. Moreover, their value continues to grow with time, making these essential pieces of religious art a good investment.