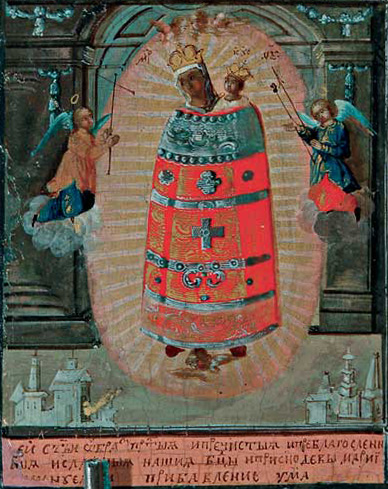 Rare and Unusual Icons of the Theotokos
Icons of the Theotokos are essential cultural and religious artifacts held in high esteem by Christian believers. Many images of the Mother of God conceal interesting and unusual stories and stand out for their complex iconographic techniques. In this blog post, we have highlighted some rare and unusual icons of the Virgin Mary.
Rare and unusual icons of the Theotokos
1. Addition of Mind
This image of the Virgin Mary (pictured above) is painted using a complex iconographic technique in an unusual manner. The icon depicts the Mother of God with the Divine Child. They are dressed in ecclesiastical dalmatic, with crowns on their heads. Jesus Christ is holding an orb in His hands. On the sides, one can see angels with candles flying up to them.
2. Theotokos of the Three Hands
Icons of the Theotokos of the Three Hands appeared in the mid-19th century. There is an unusual story associated with this relic: through prayer with the image of Our Lady, John of Damascus received the healing of his hand that had been cut off by order of the emperor for criticizing iconoclasm. The Christian monk prayed in front of the image, holding the wrist near his hand, and in the morning, it miraculously healed. John of Damascus made the hand out of silver and hung it on the icon of the Mother of God. Thus, the image received its name.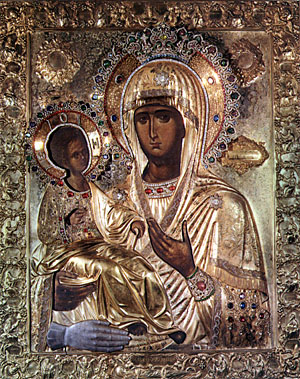 3. Comfort and Consolation
The icon of the Theotokos "Comfort and Consolation" is considered a miracle-working image that can heal the ailments of the faithful. This image originally appeared in the form of a fresco in the Vatopedsky monastery on Mount Athos. One day, when the monks were defending the monastery from enemies, a hegumen heard the voice of the Mother of God. She told him not to open the gates and to remain inside the cathedral. Subsequently, the icon changed its appearance: the Child Christ stretched out His hand to the lips of the Blessed Virgin Mary.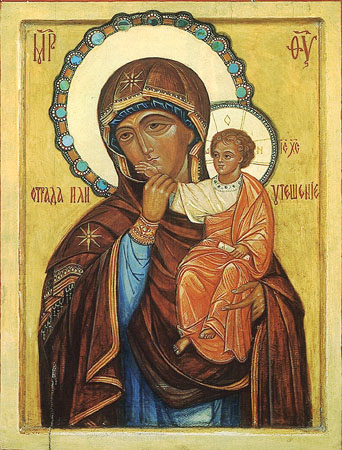 4. Our Lady of the Gate of Dawn
This image got its name after being located above the Gate of Dawn (the gate to Vilnius). The subject of the icon is part of the story of the Annunciation. The Blessed Virgin Mary is depicted with her hands folded on her breast and with humility on her face, accepting the Lord's will for the future conception of Jesus Christ.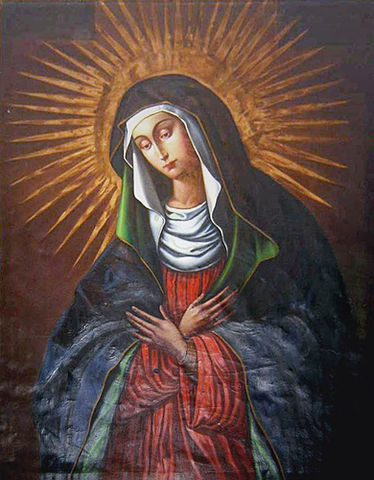 These were icons of the Theotokos that are considered rare and unusual. Read our new blog posts to know more about other religious icons too.