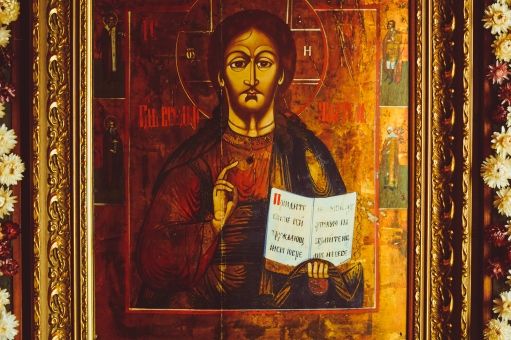 How to Pack an Antique Icon for Transportation?
Just like any other piece of art, an antique icon requires proper handling and packing, especially if you need to ship it overseas. After all, these beautiful sacred items are unique and cannot be easily replaced if damaged in transit. In one of our previous blog posts, we shared with you several useful tips on how to preserve antique icons for the future generations. However, it won't be superfluous to also write about the process of packing an antique icon for its safe and secure transportation, no matter nationally or internationally. So where to start?
Basic materials needed for packing an antique icon
Blue painters tape
High-quality packing paper
Bubble wrap
Sturdy cardboard box
Packing tape
Packing process
If you are packing an antique icon framed with glass, the first thing you should do is protect the glass from breaking in transit and damaging the surface of the icon. You can use special blue painters tape for this purpose. However, it is better to pack the antique icon and its frame or wooden kiot separately if possible.
The next step is to wrap your antique icon in high-quality packing paper. Keep in mind that if you are wrapping an unframed hand-painted icon, you should use acid-free paper in order not to damage the varnish or painting layer. After that, wrap your antique icon with bubble wrap. It will serve as the second layer of its protection in transit.
Choose a sturdy cardboard shipping box of the appropriate size. It should not be too big or too small for your wrapped antique icon. Place the icon inside and fill in the empty space with cushioning material to ensure that your wrapping won't move inside the box in transit.
Finally, secure the box with high-quality packing tape that will hold everything in its place until the box is delivered to the destination. You can additionally label the box with your antique icon inside with special shipping labels, like "Handle With Care," "Fragile," etc.
It is also worth noting that when it comes to truly unique and valuable hand-painted Orthodox icons, it is better to hire a professional company specializing in shipping art and antiques. Only experienced movers can guarantee that your precious collection of religious icons will arrive in its perfect condition. Our team can help you organize such a shipment to literally anywhere in the world through our reliable partners. Just let us know about your moving needs, and we will do all the rest!