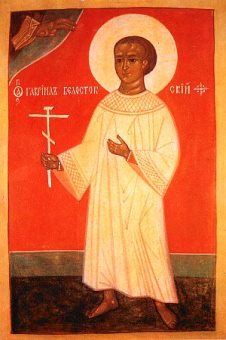 Orthodox Icons of Saints to Pray with in Trouble
Orthodox Christians and Catholics are just two of many religious groups honoring holy men and women, who serve as role models for contemporary people. We call them saints, and it is believed that most of them work as advocates or patrons for people on Earth. It is no wonder that there are so many religious icons of saints in the Christian world. Moreover, whether it comes to Catholic or Orthodox icons, they are equally venerated and called upon for help in times of need. After all, while God is always there to listen and help people with their problems, patron saints can also protect them in various situations. In this blog post, let's take a look at some of the most popular Orthodox icons of saints to pray with in trouble.
St. Gabriel of Bialystok is a child saint in the Russian Orthodox Church, who was born in 1684 and became the victim of ritual murder at the age of 6 years. This saint was canonized in 1820 and now is considered the patron saint of children and teenagers, protecting them in trouble. Eastern Orthodox icons usually depict him as a boy, with a cross in his right hand (see photo above).
St. Peter and St. Fevronia
While St. Valentine is called the patron saint of romantic love, St. Peter and St. Fevronia are patrons of family, marriage, and faithfulness. According to the legend, their love and devotion to each other were so strong that nothing could separate them not only during their lives but also in death. So if you need any additional protection for your family, Orthodox icons of Saints Peter and Fevronia are a good choice to pray with. Needless to say that they are always depicted together.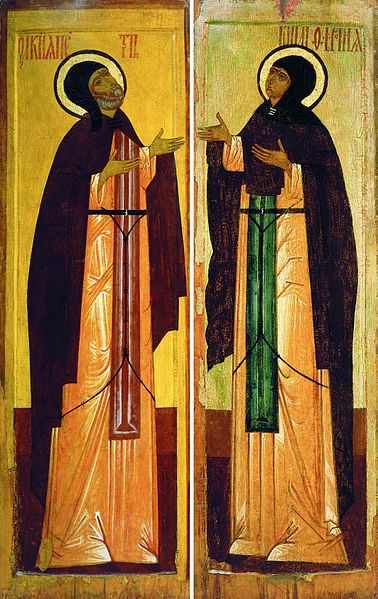 St. Spyridon, Bishop of Trimythous
If you have any financial problems, look for Orthodox icons of St. Spyridon, Bishop of Trimythous. It is believed that this early Christian saint helps people earn money, find a good source of income, as well as buy or sell an apartment, a car, or any other property.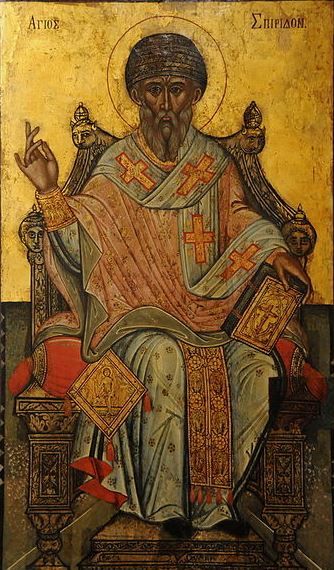 Most likely, you know St. George as a patron saint of agriculture, shepherds, and soldiers. However, this important saint is also called the patron saint of good luck. Thereby, if you need some luck, use any Saint George icon for prayer.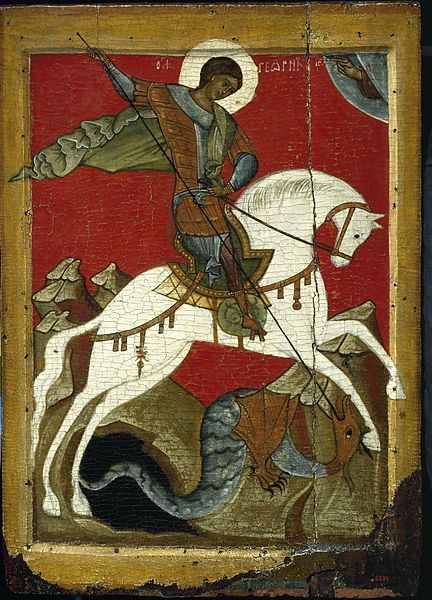 These were the most popular Orthodox icons of saints to pray with in trouble. Now you know whom to ask for help and additional protection in times of need!