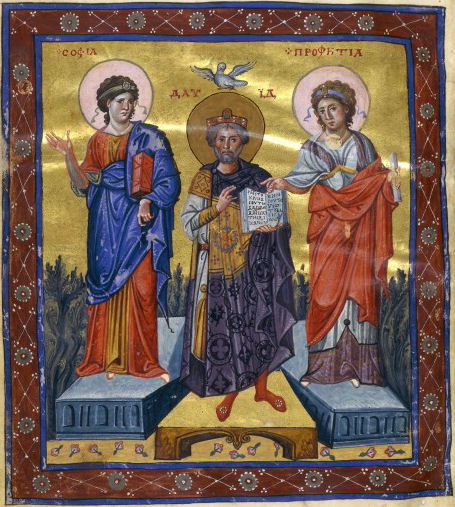 King David Icon: Story and Historical Facts
The Orthodox tradition holds the stories of many prominent religious figures who influenced the course of Christianity. One of these individuals is King David. Orthodox believers revere him as one of the Old Testament prophets and highly value his religious icons. The writings of St. David, the second king of Israel, gave rise to the Psalms that are considered an integral part of theology. The King David icon reveals numerous historical facts about the prophet's life. Read more about it in this blog post.
King David: historical background
As mentioned above, St. David was the second king of Israel. Soon after coming to the throne, he founded the great city of Jerusalem that became the capital of Israel. Although there is some discussion regarding the reliability of David's identity, there are some historical details from his life we know about.
According to prophecy, David was a direct ancestor of Jesus Christ. He lived in Bethlehem and was the youngest son of the town's elder. As a child, David was a shepherd and enjoyed singing psalms. A legend tells of David's victory over the giant Goliath in a battle through his cleverness and God's aid. Around age 18, he entered the service of King Saul. The latter became jealous of David's fame and attempted to kill him. However, God took the kingdom from Saul and gave it to David. His strength and wisdom made Israel a powerful and wealthy land, and Jerusalem became world-famous.
The Prophet David did not forsake the psalms and often praised God through chanting. Before he died, he declared the coming of the Messiah – Jesus Christ. David's texts were all subsequently included in the Psalter.
The King David icon: features and prayer
The King David icon depicts him as a psalmist or king of Israel. He is usually dressed in scarlet or green vestments and wears a golden crown. In his hands, David often holds an open scroll with psalms. His eyes are raised as a sign of devotion to God. All religious icons of the Prophet David are made according to Christian canons. The image of David radiates humility and wisdom.
Faithful pray with the King David icon for the good temper of rulers and authorities, as well as for the control of human wrath. The icon is greatly appreciated by Orthodox believers worldwide.