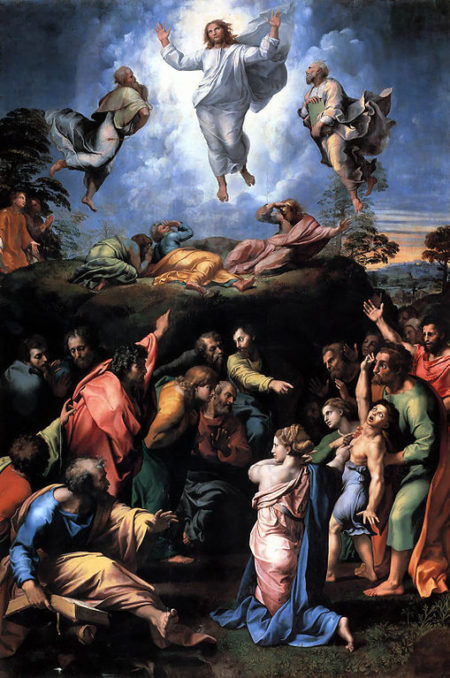 Famous Religious Art Depicting Jesus Christ
The role of Jesus Christ paintings in the art world is significant. Jesus was depicted by various artists who translated His story into fine art in different ways. Nowadays, the most famous religious art is extremely valuable and regarded as a powerful tool to understand the Christian tradition and the place Jesus Christ has within. Here are several outstanding pieces of religious art depicting Jesus Christ.
Famous religious art depicting Jesus Christ
1. "The Transfiguration" by Raphael
Raphael's painting depicting the biblical scene of the Transfiguration (see above) is considered one of the greatest artworks in the world. "The Transfiguration" portrays Christ rising at Mount Tabor, with Moses and Elijah contemplating the event. The painting by Raphael represents a detailed and extremely profound masterpiece made with exquisite skill and technique.
2. "The Last Judgment" by Michelangelo
The Last Judgment is a beautiful fresco made by Michelangelo. It adorns the altar wall of the Sistine Chapel. Due to the number of figures and the difficulty of artistry, this work has become a perfect reflection of Christ's Second Coming. Michelangelo depicted more than 300 figures with Christ in the center of the composition.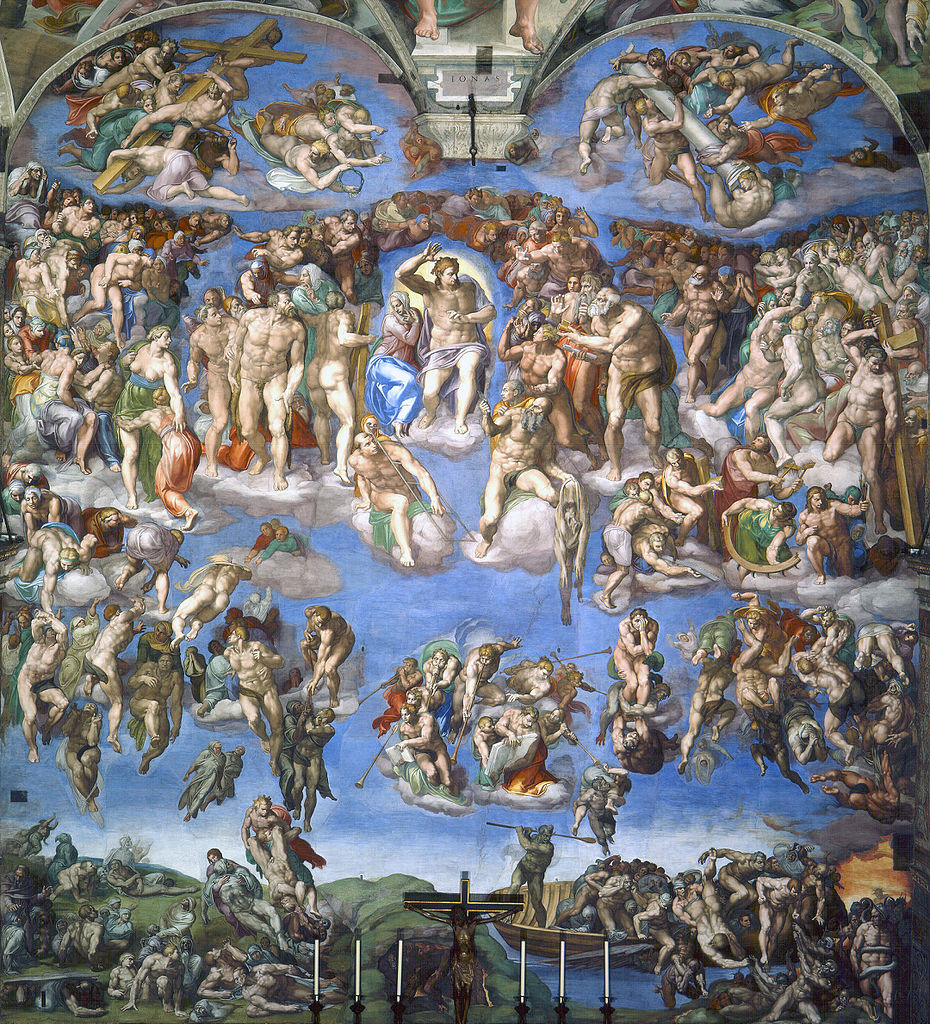 3. "Christ Carrying the Cross" by El Greco
The famous religious art cannot help but include the paintings by El Greco. One of the most remarkable masterpieces by the artist is "Christ Carrying the Cross." Although it is not a narrative one, the scene of Jesus bearing a huge cross to His death is truly impressive and contemplative. The eyes of Christ are raised to the heavens, and His face is marked with sacrifice and peace. El Greco created a range of Christ images and acquired the title of Italy's most recognized Renaissance artist.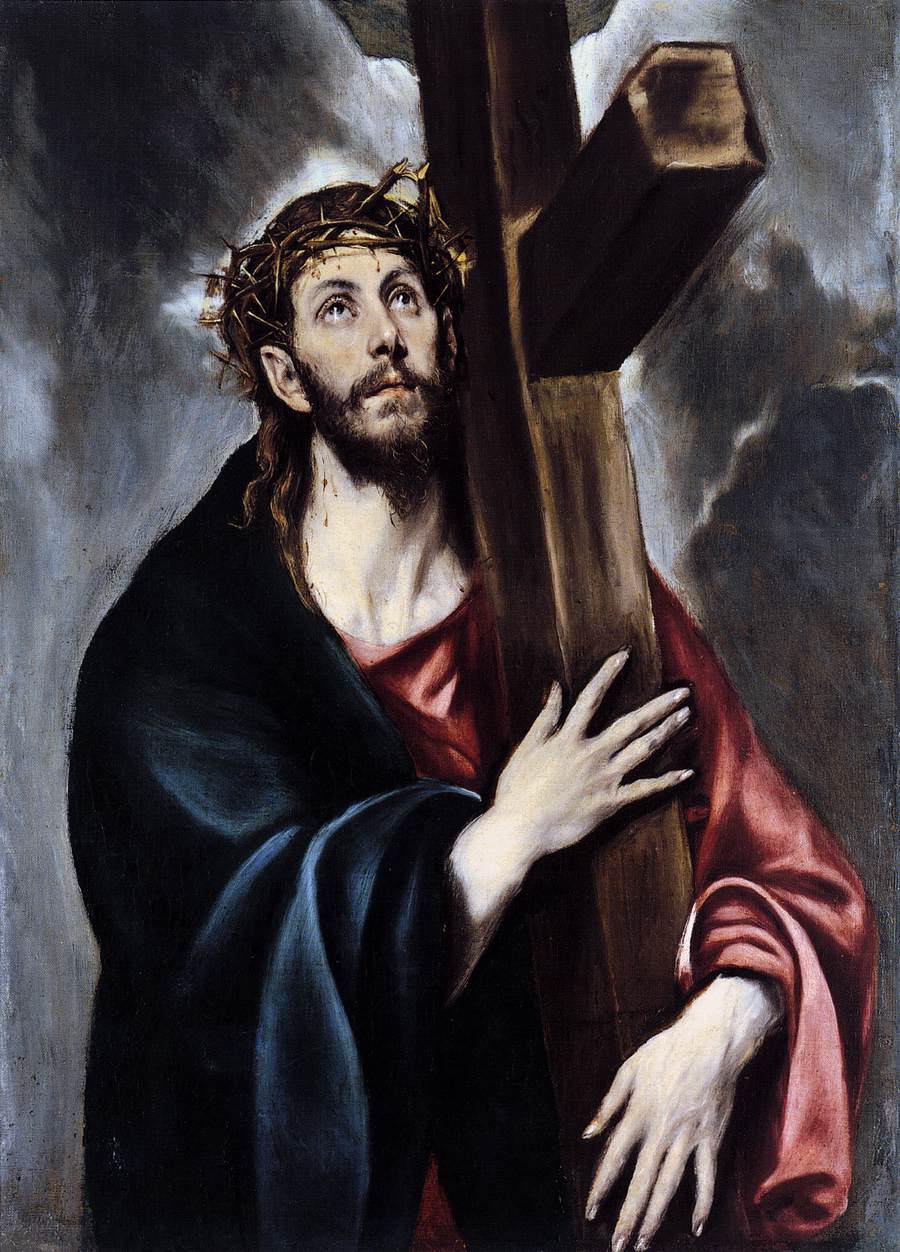 4. "Christ Crucified" by Diego Velazquez
"Christ Crucified" by Diego Velazquez is a minimalist yet touching painting. It depicts the crucifixion of Jesus Christ, with no other people or supporting scenes to focus on. The masterpiece was created in 1632 and is now placed in the Museo del Prado in Madrid.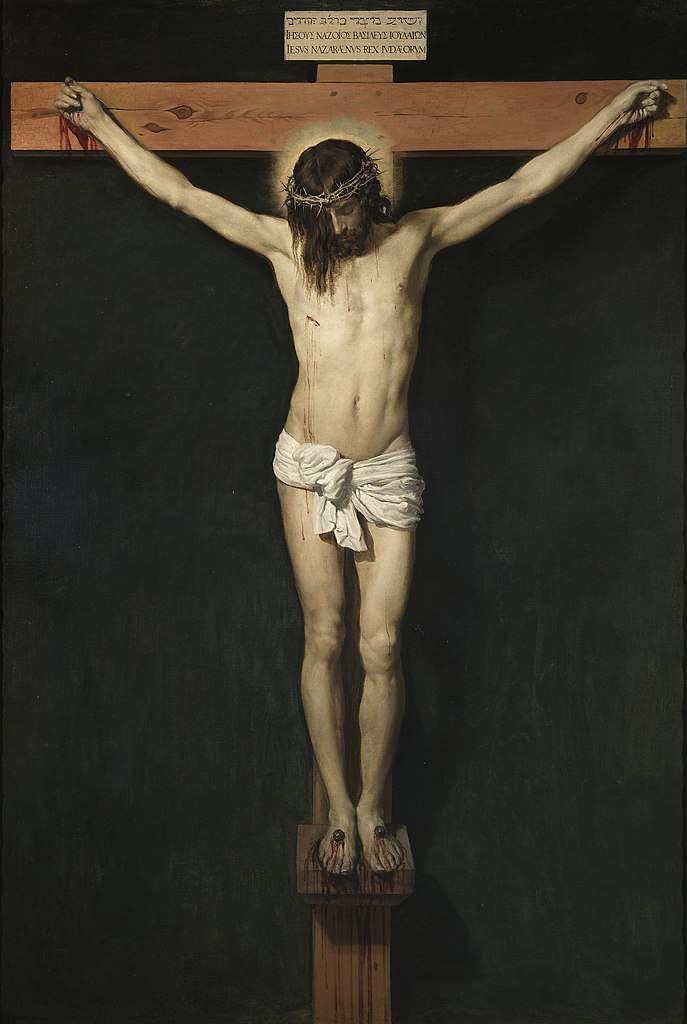 5. Christ Pantocrator
Christ Pantocrator is a well-known image in Eastern Orthodox iconography. This type of Christ icons represents Jesus as the all-powerful judge of humanity. The icon style comes from the 6th century AD and is considered to be one of the oldest images of Jesus Christ.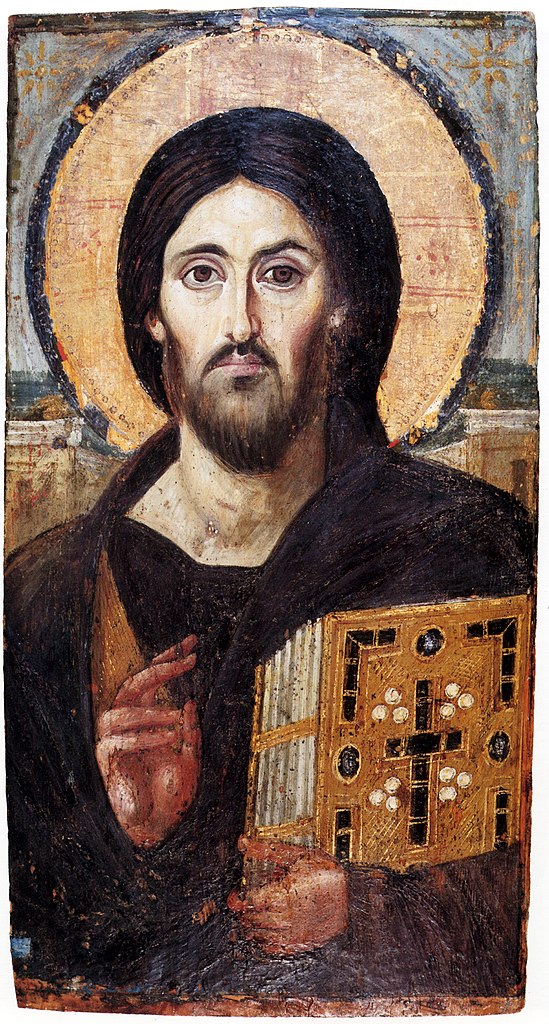 These were some of the most famous religious art pieces that depict Jesus Christ. Do not miss our new blog posts to learn about other well-known religious paintings.