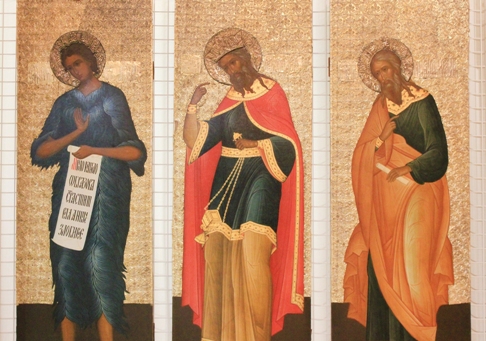 Have Antique Religious Icons for Sale? We Can Help!
An old icon is not only a miraculous object with significant cultural and historical value but also a pretty expensive artwork. As a result, there are many antique religious icons for sale available today. By far, the most popular images among collectors and connoisseurs are Russian Orthodox icons. If you also want to buy or sell a sacred image, Russian Icon specialists will share some useful information that may come in handy.
Have antique religious icons for sale? Things you should know
There are plenty of old icons on sale, but not all of them have antique value. The fact is that the value of the ancient icon lies in its originality and can be reduced due to many restoration interventions. If the percentage of the repair work is too high – 70-90% – then the antique object turns into a new one and loses its value. Besides, the value of the religious painting depends on the icon painter's skills, as well as the beauty and harmony of the color combinations.
If you want to sell antique religious icons, you need to learn more about them, starting with their cost. When assessing the value of the icon, its subject plays a great role. Nowadays, the divine images of Jesus Christ, the Holy Virgin, and Saint Nicholas are most valuable. Recently, there has also been a great interest in Athos and Greek religious paintings.
Unfortunately, there is a vast number of fake icons in the market. In most cases, they represent new images applied on top of the old paintings. The forgery of celestial paintings was widespread in the 19th century due to the increased interest in ancient art, and there was an opportunity to make good money on it. Sadly, there are numerous stories about people wishing to buy Russian icons with a rich history and getting a fake instead. Thereby, if you want to determine the authenticity of your icon, we recommend that you contact our experienced appraisers.
Our experts take into account several factors when evaluating antique religious icons for sale to determine their market value. The degree of preservation is of utmost importance – the higher it is, the more expensive the item will be. It is equally crucial that the board, the painting, and the riza are original. The signatures of iconographers and dates, as well as the icon's belonging to a certain iconographic school, also have an incredible influence on the value.
If you have antique religious icons for sale but have doubts about their authenticity, or you want to sell an old sacred image safely, Russian Icon professionals will be happy to give you a proper consultation in any matter of interest.