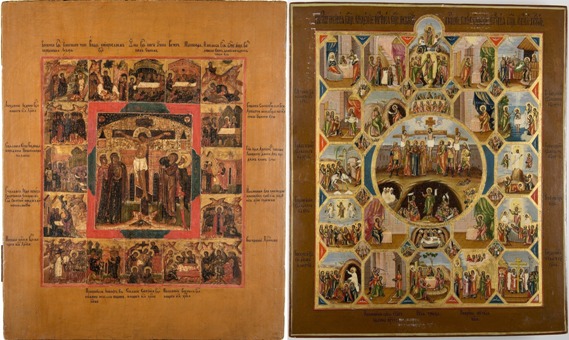 Icon of the Crucifixion: Palekh and Yaroslavl Iconographic Schools
What is the first thing that comes to mind when you think of the icon of the Crucifixion? The Roman method of execution? The passions of Christ? Pain and suffering? The death of the Lord? The scene is indeed full of horror and physical drama, but it is also full of victory, both the earthly and heavenly. The fact is that the Crucifixion is closely linked with the Resurrection of Christ, the most important of all holy days in the liturgical calendar, reminding us of Christ's sacrifice on the Cross for our salvation.
There are several variations of the Crucifixion icons that may differ in composition, color palette, and details, but most of them depict Jesus Christ's Crucifixion in the center, surrounded by border scenes with the Passions of Christ and Church Feasts. Let's take a closer look at two beautiful examples from our collection, namely antique Crucifixion icons painted by Palekh and Yaroslavl masters.
This beautiful antique icon depicts a shortened version of the traditional Crucifixion scene known from the 14th century, with the Crucified Jesus in the center, surrounded by the Mother of God, Mary Magdalene, Longinus the Centurion, and John the Theologian. The composition is complemented by 16 border scenes with the Passions of Christ and Church Feasts.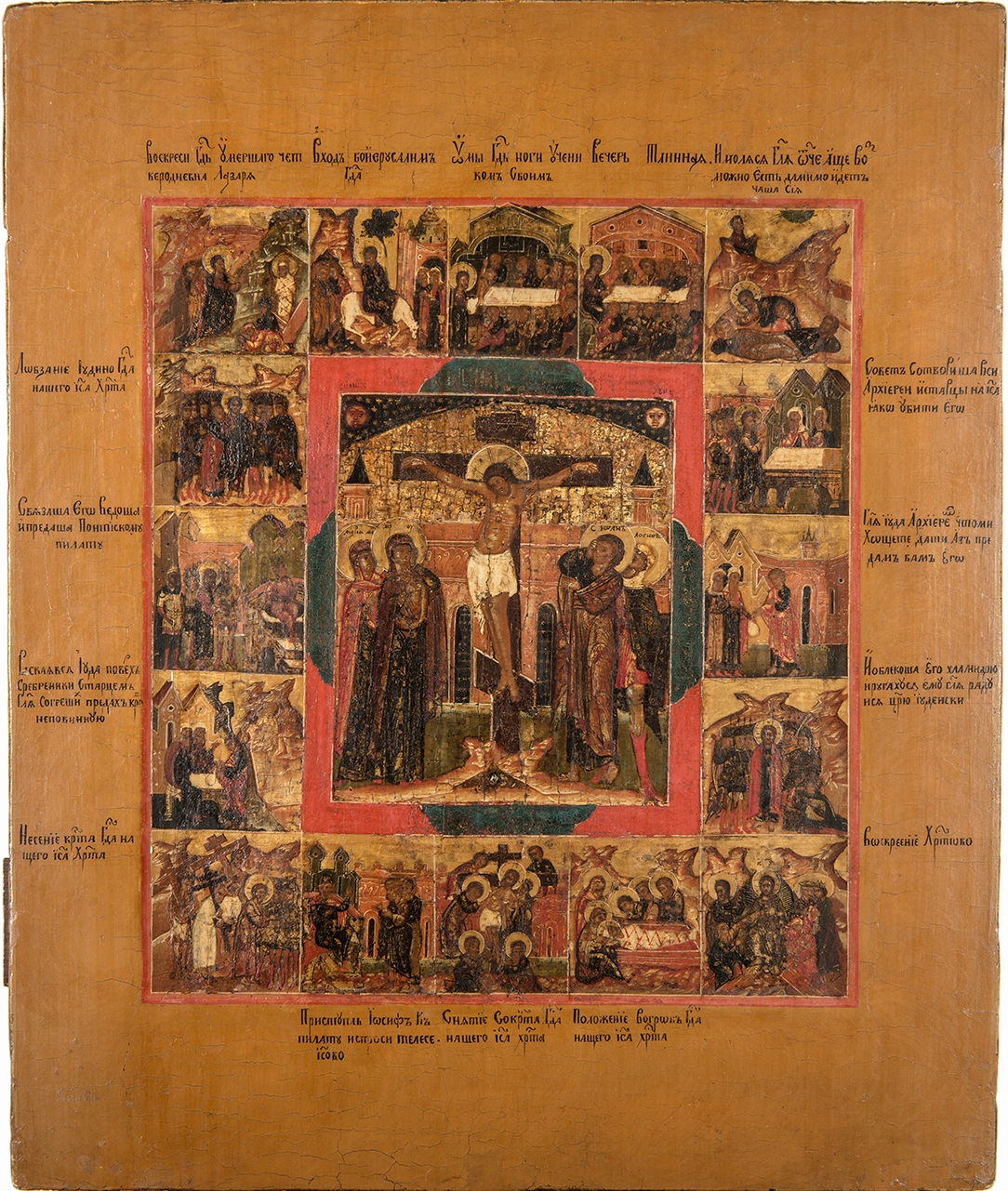 This variation of the Crucifixion icon is distinguished by its complex compositional scheme. The main scene in the center of the icon is enclosed in a circle and shows Jesus Christ with two crucified thieves, the Mother of God, the Roman warriors, Longinus the Centurion, the Myrrh-bearing women, and John the Baptist preaching the coming of Christ in Hell. The icon also includes the Passion narrative and Great Feasts in originally shaped border scenes placed in several rows.