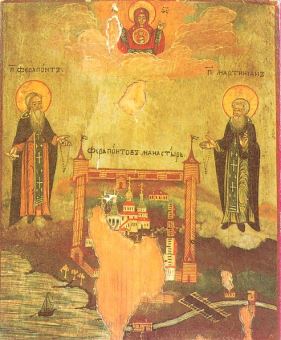 Holy Icons and Saints Venerated on January 25
Today, the entire Orthodox Church celebrates many important events and commemorates many important saints. However, since it is impossible to write about all of them at once, in this blog post, we want to draw your attention to the most significant saints and holy icons venerated by Orthodox Christian believers throughout the world on January 25. These include religious icons of St. Martinian of White Lake, St. Sava The Enlightener, St. Tatiana of Rome, and also two antique icons of the Mother of God known as "The Milk-Giver" and "Akathist."
Holy Icons of Saints
St. Martinian of White Lake
Born in 1370, not far from the Kirillo-Belozersky Monastery in Russia, St. Martinian of White Lake (or St. Martinian of Belozersk) was known as an advocate of justice and truth. In Russian icon paintings, he is usually depicted together with St. Ferapont and the Ferapontov Monastery (see photo above).
St. Sava, The Enlightener
St. Sava, who is often called The Enlightener, was born in 1174. He was a Serbian prince; however, it did not stop him to become the first Archbishop of the Serbian Orthodox Church. Plus, he is also considered the founder of Serbian law. Holy icons of saints usually depict him wearing a phelonion, with a book in his left hand.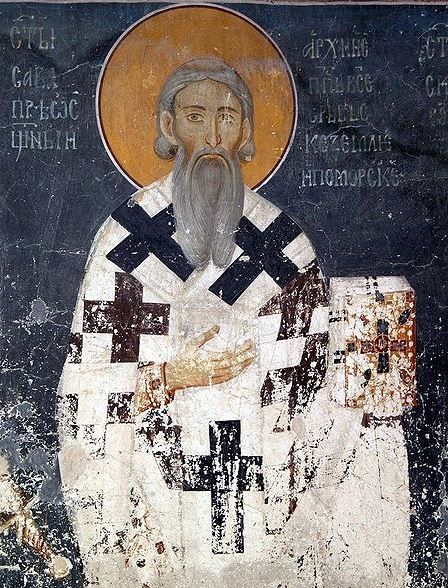 St. Tatiana was a Christian martyr who lived and died in Rome in the 3rd century. For today, she is venerated by both the Orthodox Church and the Catholic Church. In religious icons, St. Tatiana is usually depicted alone, with a cross in her hand.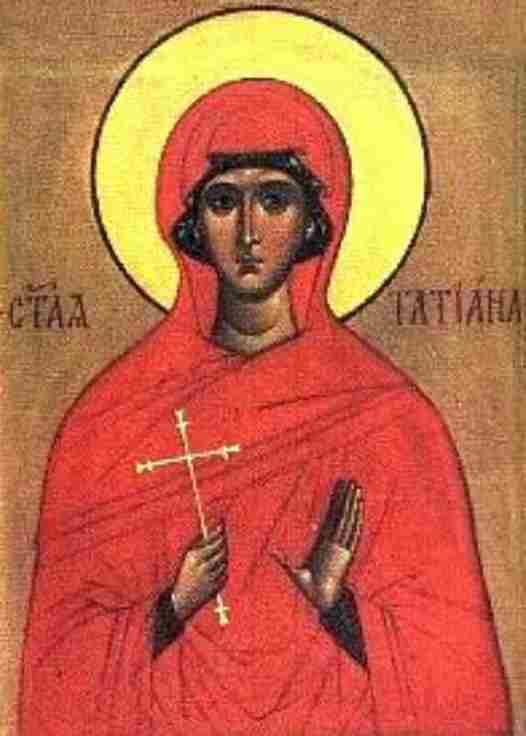 Holy Icons of the Mother of God
Icon of the Mother of God "The Milk-Giver"
Holy icons of the Mother of God "The Milk-Giver," depicting the Virgin Mary breast-feeding Christ Child, are pretty rare. In fact, this image can be found in only antique icons, which makes it even more significant and venerated.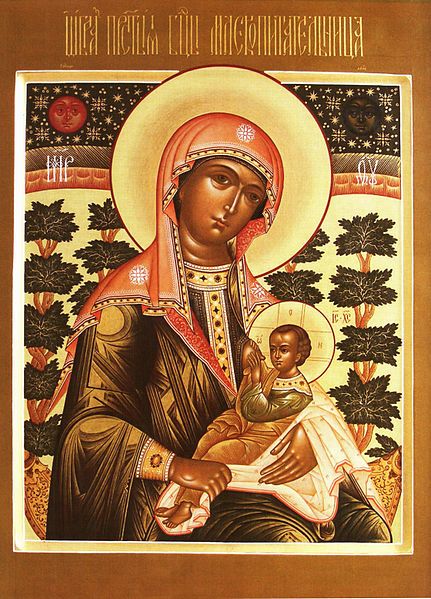 Icon of the Mother of God "Akathist"
Icon of the Mother of God "Akathist," which is also known as Our Lady of Hilandar, appeared in the Hilandar Monastery on Mount Athos in the 12th century. According to the legend, it remained unharmed during the fire in 1837 when an akathist was read before it, hence its name. This antique icon is still preserved in the Hilandar Monastery in Greece.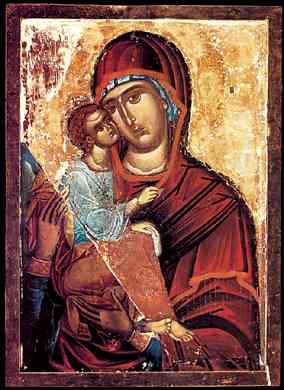 These were the most important holy icons and saints commemorated by the Orthodox Church on January 25. Keep reading our blog to know more about other interesting Christian icons, events, and saints depicted in them!