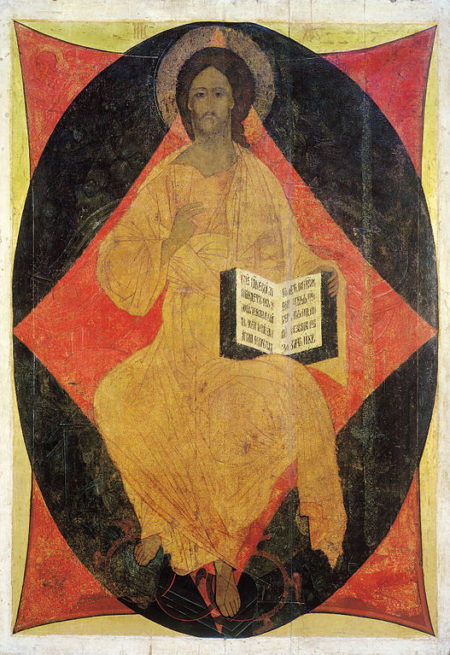 Andrei Rublev Icons and Life Facts
Andrei Rublev is a well-known figure in Russia and abroad. His Orthodox icons and frescoes adorning churches and monasteries are highly prized by all devotees of religious art. This great iconographer managed to bring new to the traditional Christian motifs. The result is cultural monuments such as "The Trinity," the Spassky cathedral murals, Christ the Redeemer, and other masterpieces of iconographic art. Below we have briefly characterized Andrei Rublev icons and outlined some facts about the master's life.
Andrei Rublev's biography facts
Unfortunately, there is very little reliable data left about the life of Andrei Rublev. Rublev's exact date of birth is unknown, but historians refer to his birthplace as the Principality of Moscow or Novgorod. The boy grew up in a family of icon painters. As a young man, he became a monk at the Trinity Sergius Monastery where he studied much of the philosophy of St. Sergius of Radonezh.
Temple and monastery murals
Andrei Rublev, along with other masters, painted the Annunciation Cathedral and thereby confirmed his skill and ability to create icon art.
In 1408, he painted the Assumption Cathedral in Vladimir. Fragments of the Last Judgment scene with Russian images instead of traditional Byzantine ones have been preserved to this day. The Day of the Last Judgment is represented as a moment of unity rather than punishment for sins.
Andrei Rublev icons
Rublev's wider fame, however, came as an icon painter. He created many icons that combined spiritual beauty and human power. Andrei Rublev icons are marked by the tenderness of the image that also shows solemnity.
Rublev created "The Trinity," his most famous icon, in memory of St. Sergius of Radonezh for the church built on the saint's burial site in the Trinity-Sergius Lavra. The Venerable Sergius especially revered the Holy Trinity, so Andrei Rublev created an image radiating wisdom, tenderness, and spiritual purity.
A tremendous contribution to the religious art of the 15th century was Andrei Rublev icons included in the Zvenigorod tier: "The Savior," "The Apostle Paul," and "The Archangel Michael." All works are referred to the masterpieces of monumental painting.
As for the master's later icons, they are executed more somberly. Some samples carry archaic tendencies.
The great icon painter is also attributed to the following works: the Vladimir Mother of God icon, Christ Pantocrator, and some miniatures of the Khitrovo Gospel.