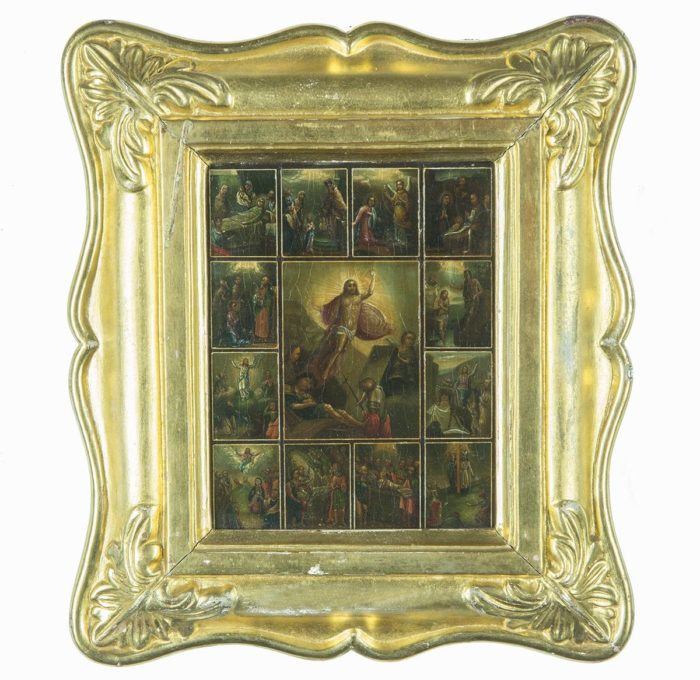 Why Should You Read the Russian Icon Book?
The history of Orthodox Christian art is as old as Christianity itself, and sacred Russian icons are definitely a major part of it. Even nowadays — hundreds of years since the emergence of the icon painting craft — scientists enthusiastically explore the historical and cultural significance behind images of Jesus Christ, the Virgin Mary, and an entire constellation of venerated saints. If you are passionate about antique artworks of the past and want to find out more about Russian icon art, you need to get acquainted with the Russian Icon Book, a collaborative project showing the beauty of Russian iconography.
What is it, and why should you read it?
The Russian Icon Book is a collaborative project between Russian Icon Collection and the Museum of the Russian Icon in Moscow. Having joined forces, we created a one-of-a-kind book presenting a comprehensive collection of antique Russian icons dating back to the 18th-19th century. A detailed description of the selected icons was provided by Sergey Khodorkovskiy and Anna Ivannikova, the leading and experienced specialists in today's world of Russian iconography.
Why should you read the Russian Icon Book?
The number one reason for reading the book lies in its very nature. It consists of a wide variety of the most diverse Russian icons that you might have never seen before. The book can be divided into different parts, each devoted to one particular icon complex. For example, you will have a chance to look at the early icons by Palekh iconographers famous for their "miniature" painting style. You might also be interested in the yearly Menaion icons that represent the extended number of saints and scenes of the Feasts. Another equally interesting group is the collection of so-called hagiographical icons, with the images of St. Catherine and St. Alexius – the Man of God as the main highlights.
The Russian Icon Book allows you not only to enjoy the exquisite and sophisticated beauty of Russian icon art but also to learn more about its history and importance. The comprehensive description of every icon provides interesting details on the stylistic variance of the works, as well as their place in the Russian icon world. All this became possible thanks to the meticulous work of reputable icon experts whom you can trust.
Icon painters of the past left a generous legacy for coming generations to research. And the Russian Icon Book is your key to a better understanding of iconography and its true essence.