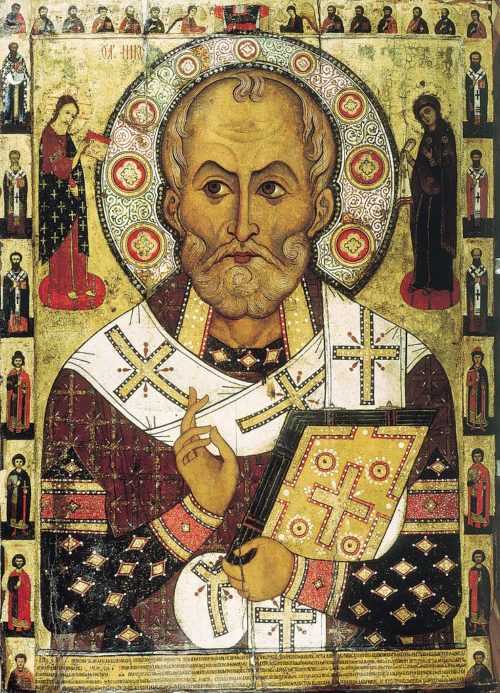 What Holy Icon Can Help You Heal?
There are many healing Orthodox icons that are highly revered by the faithful. According to various legends, people who prayed with certain miraculous images received spiritual healing grace. People could even conquer the most severe illnesses and find peace of mind. It is no wonder that a holy icon able to strengthen the health of faithful people and their loved ones has always held a special place in the Orthodox tradition. Below we have covered some well-known wonderworking images of the saints you can pray with for healing.
What holy icon can help you heal?
1. Icon of the Theotokos
Any icon of Our Lady can help deal with anxiety, fears, and bodily ailments. There are many types of the Virgin Mary icons, which are displayed in temples and kept in the homes of the faithful. The most renowned healing images are the Vladimir and Kazan icons of the Mother of God. Believers pray with them for the following:
healing of mental ailments;
eyesight recovery;
healing of hand and foot ailments;
healing of cardiovascular diseases;
healing of addictions.
2. Icon of Saint Pantaleon
Saint Pantaleon was a great healer who helped many suffering people absolutely for free. People were relieved of bodily pains and managed to cope with anxiety, fears, and concerns. Saint Pantaleon died as a martyr for not wanting to abandon the Christian faith. The holy icon of this saint is considered miraculous and healing, so many Orthodox believers put candles in front of Pantaleon's image, asking him for health.
3. Icon of St. Matrona of Moscow
According to the legend, St. Matrona was born blind but spent her entire life helping other people cope with their ailments. Now the image of this saint is highly revered in the Orthodox Church. It is believed to help heal from the following diseases:
oncology;
female illnesses;
schizophrenia;
stroke recovery;
childhood ailments.
 4. Icon of Nicholas the Wonderworker
Nicholas the Wonderworker is one of the most beloved saints in the Orthodox Church. His icons (pictured) are second in popularity after the images of the Mother of God. During his lifetime, St. Nicholas was blessed with the gift of performing miracles, and he often helped people overcome their illnesses. Besides, the holy icon of Nicholas the Wonderworker can help believers conceive and bear a healthy child.
These were some of the most famous icons that can help heal the soul and body of those who sincerely pray with them.