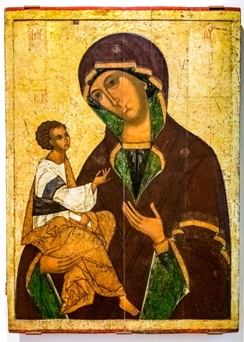 We Buy Orthodox Icons in the US and Russia
Do you know that religious icon art is gaining popularity every year? This is not surprising as this form of art gives the true essence of what religion is about. Orthodox icons are a good example of this. These impeccable and precious pieces of art have captured the hearts of all Christian believers worldwide. They have taken root in our traditions, customs, and day-to-day existence. Nowadays, a collection of Orthodox icons seems to be a real treasure, and most icon collectors have a never-ending pursuit of these valuables. Being overly focused on Orthodox icons and immersed in the culture of the Eastern Orthodox Church, Russian Icon is no exception. Offering the best price for each piece of art, we buy Orthodox icons both in the US and Russia.
We buy Orthodox icons in the US and Russia
We know that looking for a reliable buyer of your antique icons can take a long time. After all, you do not want to sell your icons to just anybody. As long as you are looking for the best option, here is the good news: you can trust Russian Icon, one of the leading experts in Russian icon art. With over 25 years of experience and many merits, we have earned a reputation as the best source for selling Orthodox icons. None of our clients, including reputable dealers and international collectors, have ever complained about a range of our services. Instead of overcharging or undercharging, we make a realistic assessment of your valuables that would be beneficial to both sides. We provide a friendly and competent service that caters to clients' needs. With that in mind, what icons can you sell to Russian Icon?
Just for the record, at Russian Icon, we have witnessed a large number of various Russian icons, and we have an enormous perspective on the whole thing. We buy Orthodox icons of any type, format, and theme. However, the preference is given to antique Russian icons dated back to the 19th century or earlier. These include icons of Jesus Christ, the Mother of God, St. Nicholas, angels and archangels, scenes from the Church history and Old or New Testament, and more.
Wherever you are – in Russia or the US – we would be happy to work with you. Before we buy Orthodox icons, we assess them thoroughly and put the best price for each piece of art. Do not hesitate to contact us today!