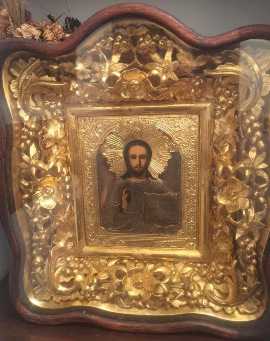 Where Can I Sell My Russian Icons?
Authentic antique icons give more meaning to religion. They are proof that religion is timeless. Under no circumstances will the antique relics lose their value and become less significant to the history and believers. "But where can I sell my Russian icons then?" you may ask. If you have authentic Russian icons that date back to the 16th – 19th century or earlier, you are in the right place. We are collectors of Russian icons, and we believe that there are no limits in our collection. Although antique relics are considered priceless, be sure that we put the best price for each piece of art.
Why should I sell my Russian icons to you?
Russian Icon is one of the leading online galleries of antique Russian icons. Having gained enough knowledge for 25 years, our professionals know everything concerning religious icons, notably how to properly evaluate each Eastern Orthodox icon. Our initial goal is to preserve this holy form of art and its significance. The well-known museums and private collectors from all over the world confide in us, and we have never failed their trust. "Can I rely on you and sell my Russian icons?" you may think. Without any doubt! Our highly qualified experts know the ropes and will help you sell your authentic antique relics for the best price possible.
How much will you pay me?
It depends on the quality of your Russian icons. Our icon appraisal services are always conducted at the highest level. We have evaluated lots of icons, and we have never had any complaints. Although this process is very subjective, and experts' opinions may vary, we always do our best to prevent this subjectivism. There is a list of features that we pay attention to before putting a price. It includes the state of the icon, its age, rarity, artistic value, distinctive characteristics of the icon painter, and so on. You can be sure that we will take into account all of the icon's features and provide you with a complete report featuring evidence of our assessment. We are always completely honest with our clients at every stage of the icon selling process.
Where I can sell my Russian icons? The answer is simple: you can sell them to Russian Icon. Do not hesitate to contact our team today!