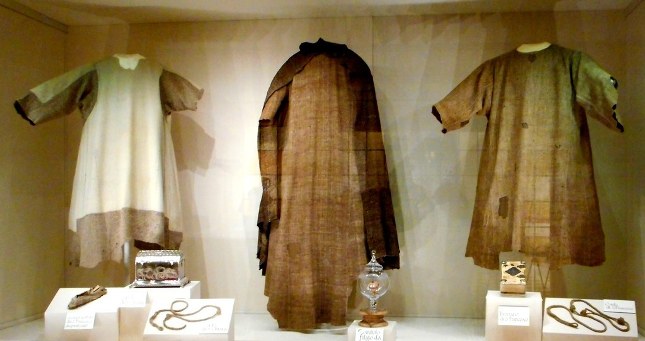 The Significance of Saint Francis of Assisi Relics
The relics of saints are highly revered by believers around the world. Most of them are preserved in churches and monasteries to serve as veneration objects for all those who appreciate their sacred power. It is no wonder that holy relics of saints are so popular in the religious world. This is particularly true for Saint Francis of Assisi relics. St. Francis was a prominent Catholic monk and missionary, but he is also known among the Orthodox faithful. Read on to learn about the life of this righteous man and his miraculous relics.
Saint Francis and his accomplishments
Saint Francis of Assisi was born in the late 12th century in Assisi, Italy. Besides his preaching accomplishments, the saint is ascribed to the founding of the women's Order of Saint Clare, the men's Order of Friars Minor, the Third Order of Saint Francis, as well as known for his gains in philosophy and mysticism. Francis refused from a life of luxury and devoted himself to Christianity after hearing the voice of God, who ordered him to rebuild the Christian Church. He wore a tunic made of rough cloth, with a rope and three knots symbolizing poverty, obedience, and chastity. The monk often gave his clothes to lepers and people in need.
St. Francis later became associated with patronage of animals and nature, so it became customary to hold church ceremonies blessing animals on his feast day, October 4.
Saint Francis of Assisi relics
The remains of Saint Francis of Assisi are kept in the crypt under the main altar in the Basilica of Saint Francis of Assisi. Starting from the early 19th century, the procedure of St. Francis relics' examination was carried out several times to investigate the integrity of the relics. The latest research has confirmed the excellent preservation of Saint Francis of Assisi relics.
It is also interesting that the recent examination of the tunic, one of the ancient relics of the monk, kept in the city of Assisi, dated this sacred object to a time between 1155 and 1225, which coincides with the lifetime of the saint. The other venerated relics of St. Francis include an embroidered cushion and a book of gospels.
Saint Francis of Assisi relics are among the most popular sacred objects in Christianity. Every believer can revere these artifacts in the city of Assisi to strengthen their faith.