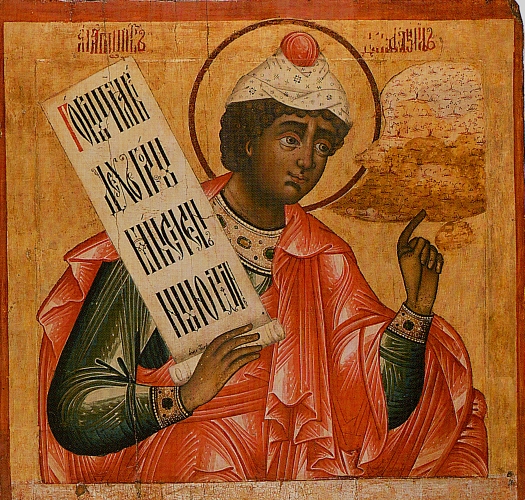 The Prophet Daniel: Russian Religious Icons and Biography
Daniel is a highly revered saint and biblical prophet who lived during the reigns of Darius and Cyrus the Persians. The Book of Daniel is one of the prophetic books of the Old Testament, which, unlike the others, was written in Aramaic. It describes the story of the Prophet Daniel during the reign of King Darius in Persia and visions of the future. In Christianity, Daniel is revered as the great prophet who predicted the time of Christ's birth, Christ's submission to death, and the coming destruction of the Jerusalem temple, which marked the end of Old Testament sacrifices. Russian religious icons of St. Daniel are highly revered in the Orthodox Church. Read about them and the prophet's biography in this blog post.
The Prophet Daniel: a biblical history
The Prophet Daniel was born in Jerusalem where he was later enslaved by King Nebuchadnezzar. Daniel became famous for his gift of interpreting dreams and his miraculous rescue in the lions' den. According to tradition, after Daniel began to serve King Darius, many nobles became jealous of him and decided to kill him. They knew that Daniel prayed to God three times daily, opening a window facing Jerusalem. So they came to the king and asked him to prohibit prayer to any God or man, except the king himself, for thirty days. If anyone violated this order, they would be thrown into the lion's den. The king agreed. Despite the prohibition, the Prophet Daniel continued praying to God every day, asking for His mercy. His enemies reported this to the king. Darius realized he had been deceived but could not change his order and had to throw Daniel to the lions. However, the prophet miraculously survived.
On December 30, the Orthodox Church commemorates the Prophet Daniel.
Russian religious icons of the Prophet Daniel
Russian religious icons of the Prophet Daniel are valuable Christian relics. Typically, the prophet is depicted as a young man with a scroll in his hands, inscribed with prophecies. There are many antique icons of the saint. The first of them were created around the 3rd century A.D. Byzantine icons often depict the story of Daniel's rescue in a lion's den.
Russian religious icons of the Prophet Daniel can be found in many churches in Moscow, Veliky Novgorod, Novosibirsk, and other cities. People also purchase icons of the saint for their home iconostases.