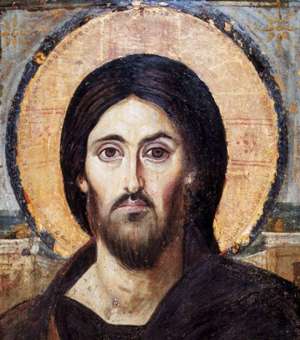 The Meaningful Jesus Icon from Mount Sinai
Among many icons of Christ, there is one Jesus icon that is probably known to everyone. We are now talking about the amazing icon of Christ Pantocrator that is carefully preserved at St. Catherine's Monastery at Sinai. It is not only one of the oldest icons of Jesus Christ survived to these days but also one of the most meaningful and important to the entire Christian world. So, what is this icon and why should you learn more about it?
The meaningful Jesus icon from Mount Sinai
Dating from the 6th century AD, the icon of Christ Pantocrator from Mount Sinai is a perfect example of early Christian art and the oldest known icon of Christ, which has played an important role in the research of Eastern Orthodox Christianity history and Byzantine art. The icon is believed to have been created in Constantinople, but its exact origin, as well as the date of production, is still debated. It is only known that this antique Jesus icon appeared at Saint Catherine's Monastery on Mount Sinai in Egypt after its foundation between 548 and 565 and was likely a gift from the Byzantine emperor Justinian I and his court.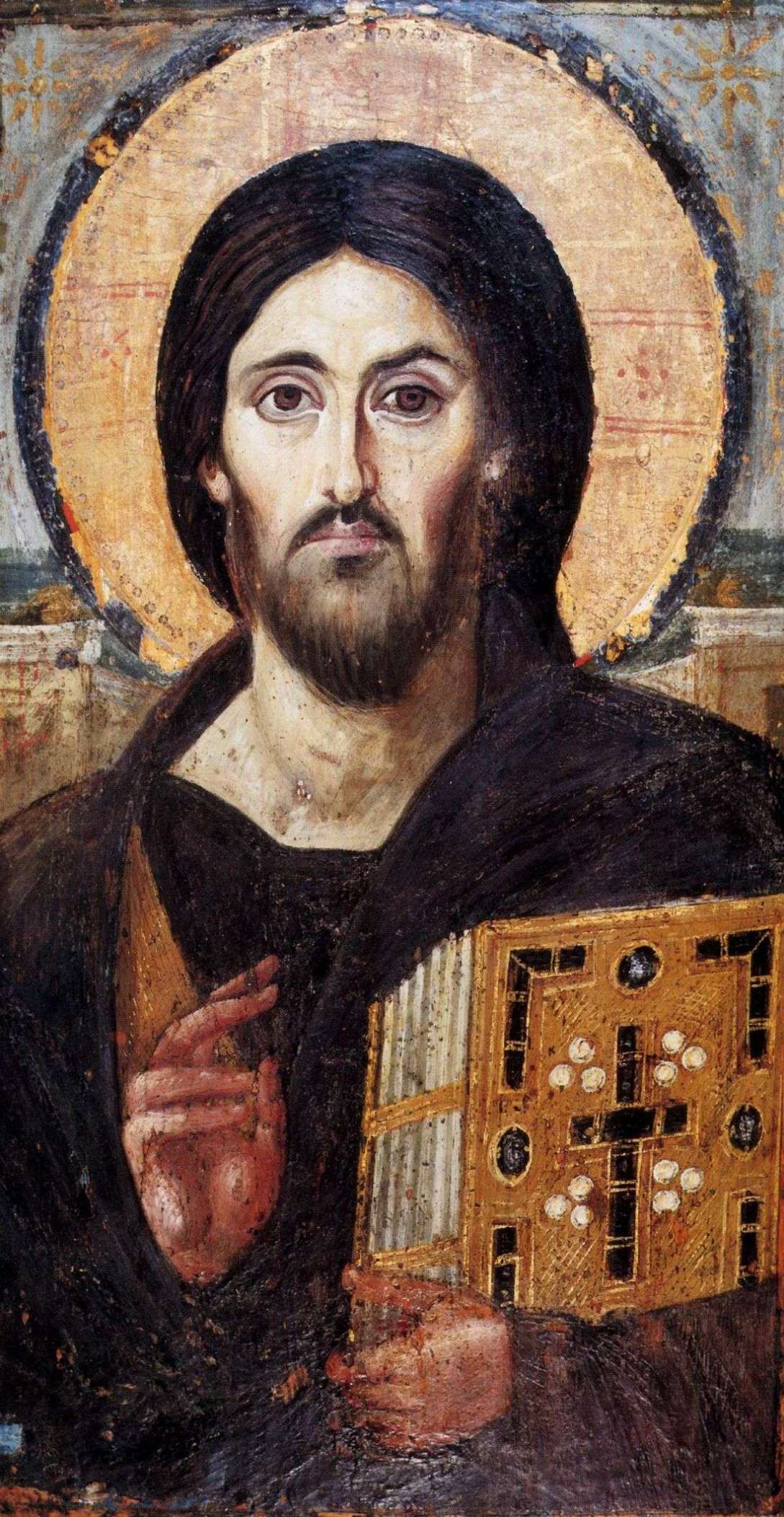 The icon of Christ Pantocrator from Mount Sinai is 80cm tall and 45.5cm wide. It is interesting that the sides and the top of the icon are cut, which suggests that it was originally taller and wider. The icon was created using an encaustic technique that was often utilized in the Byzantine world before the iconoclasm period. Saint Catherine's Monastery is actually the only place featuring such a significant collection of antique encaustic icons, with many unique pieces dating from the 6th century.
As it has already been said, this old icon of Christ Pantocrator is one of the most meaningful images of the Lord. If you look at it more closely, you will notice that the right side of Christ represents the qualities of His divinity, while His left side represents human nature. Thus, the icon illustrates the traits of both God and man, representing the dual nature of Jesus Christ. This can be easily seen if you look at either side of Jesus Christ reproduced in mirror image.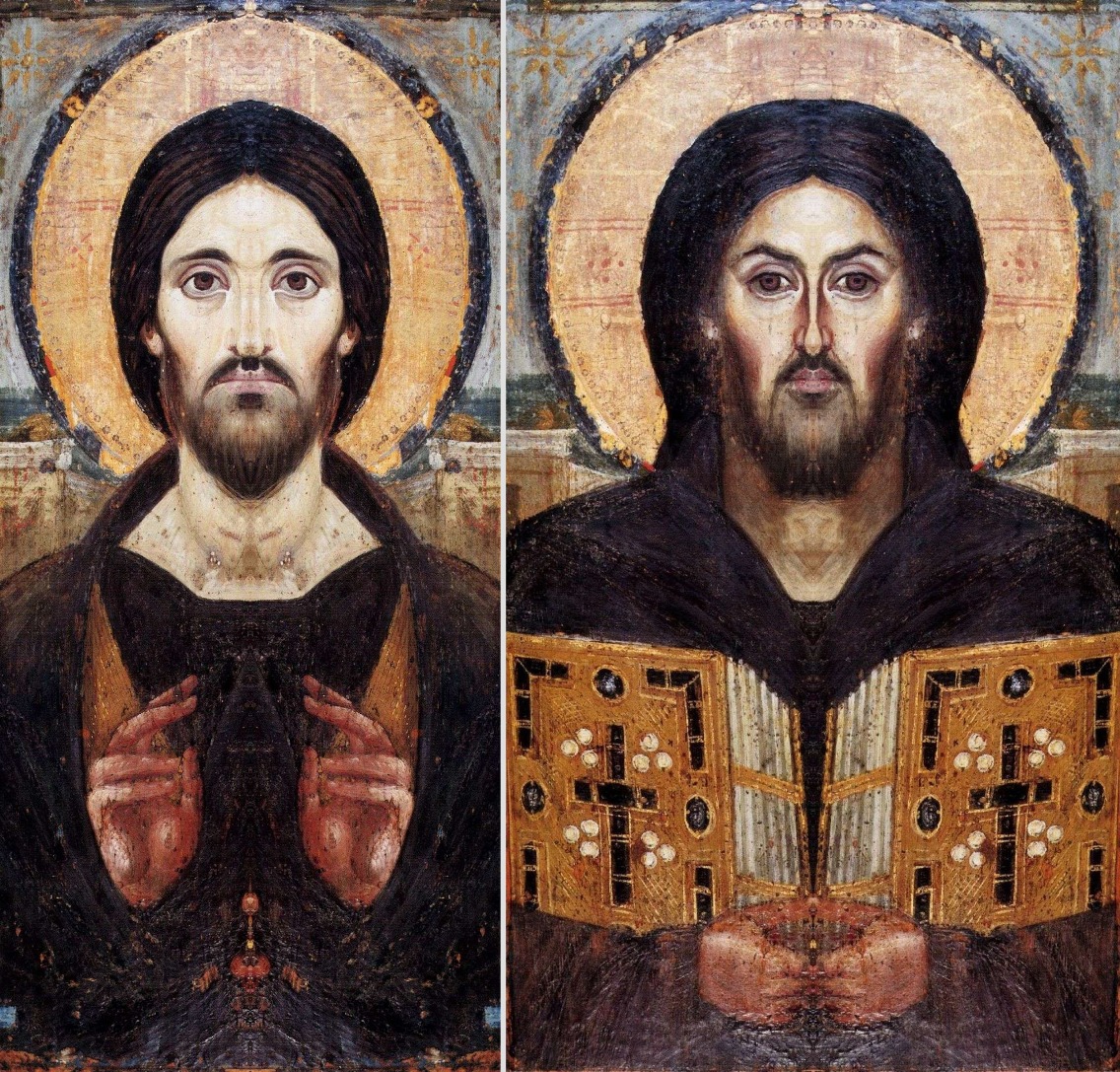 The icon of Christ Pantocrator has survived iconoclasm, raiders, and other attacks in history due to the remote location of Saint Catherine's Monastery in the rocky desert of Sinai. Besides this outstanding Jesus icon, the monastery holds over 2,000 antique icons, dating from the 6th century to modern times. Its collection is rightfully considered one of the most important in the world.