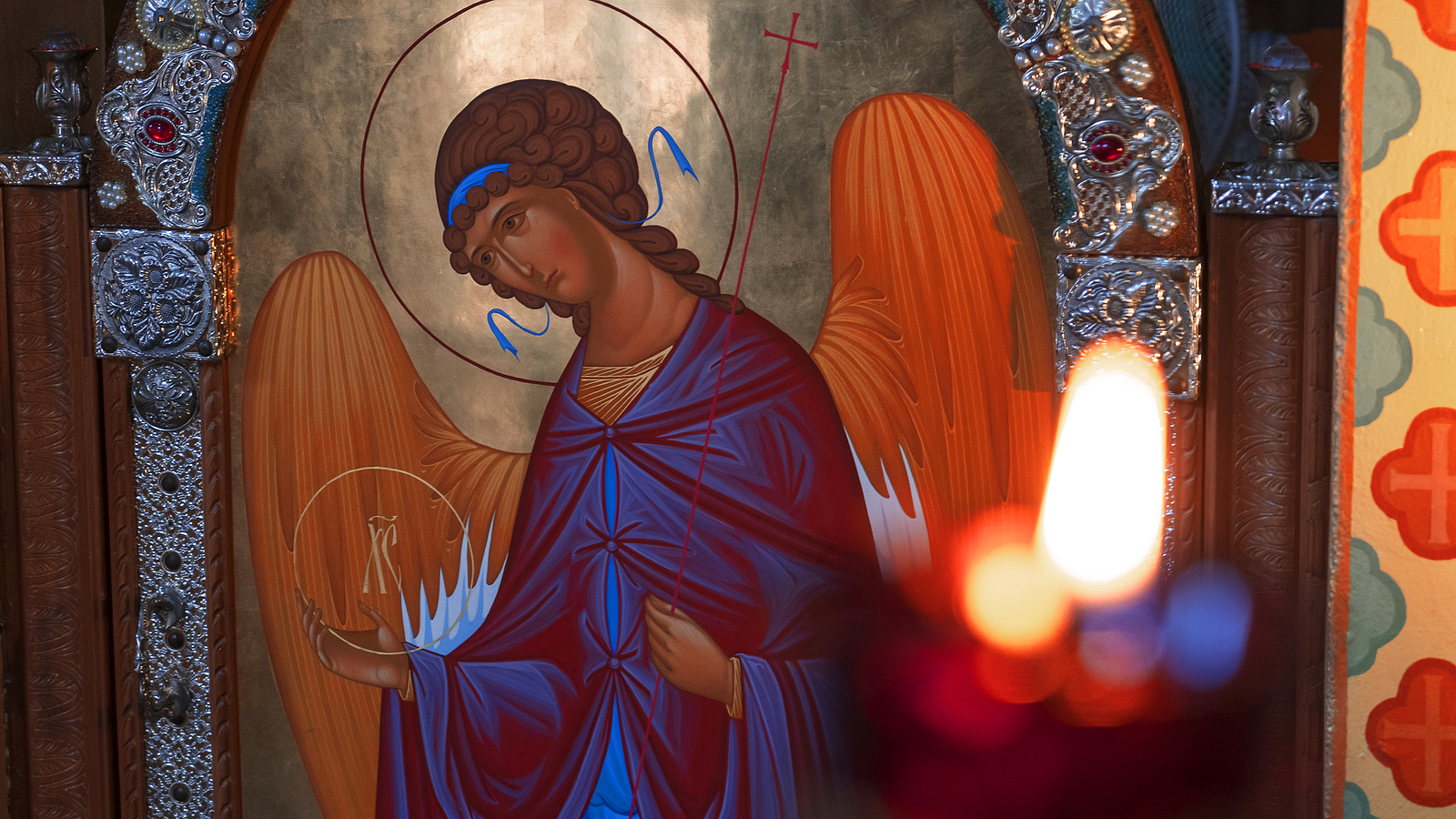 The Meaning of Icons in the Orthodox Church
What are religious icons in the Orthodox Church? They are an integral element of the church teaching, but, first and foremost, icons are what help believers experience a connection with God. Orthodox religious art is distinguished by the reverent attitude of believers toward it and the meaning it carries. Read our new blog post to better understand why we need icons. 
The meaning of religious icons in the Orthodox Church
Icons are not idols
The first thing to say is that Orthodox believers do not worship icons. The religious icon itself is merely a medium between the earthly and heavenly worlds. Icons of Jesus Christ, the Blessed Virgin Mary, and the saints are not ordinary portraits; they are sacred images that conceal much more meaning than traditional fine art.
Orthodox teaching does not suggest the spiritual power and value of the icon itself. Its meaning is a visual representation of God, His power, and love for mankind. 
The remembrance of Christ as the incarnation of God
The meaning of the icons in the Orthodox Church lies in the divine incarnation of Jesus Christ who appeared to mankind and due to whom Orthodox people have icons. The incarnation of Christ has allowed believers to experience the divine power of Heaven and to feel a connection with the One God who became human.
Thanks to Christ's incarnation, we can produce icons depicting the figures and events of the time when Jesus lived, pray in front of them, and praise the Savior for the faith He revealed to people.
The canon is critical
According to the Orthodox tradition, each element of an icon has its canon that must be observed. Since icons in the Orthodox Church serve the function of manifesting the mysteries of the Lord to people, the shrines themselves must be created according to His word. This is what the symbolism of colors, clothing, gestures, etc. is based on. Observing the canon is indeed very important in icon painting.
Sacral art is not easy to comprehend. It is presented to the viewer in the form of riddles and symbols that one must try to discern and understand. Therefore, only by applying inner feelings and sensations, it is possible to get to the truth.
Stay tuned for other posts on the importance of the icons in the Orthodox Church!