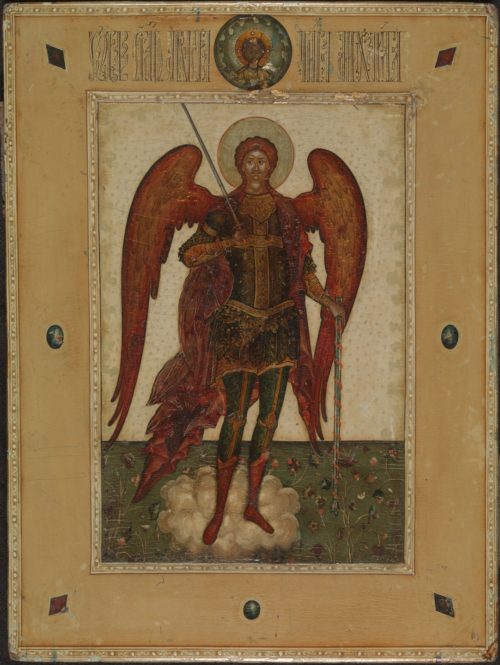 The Manyfold Role of St Michael the Archangel Icon in Christianity
The figure of Saint Michael is an awe-inspiring image that has become a powerful inspiration for numerous icon painters all around the world. As history indicates, the leader of all angels and a spiritual warrior of Heavens found representation not only in religious art but also in fine art. From Luca Giordano to Raphael, many great artists were thrilled by the power and brilliance of the Champion of all Christians and the Church itself. Without a doubt, there are a lot of curious symbols and facts about St Michael the Archangel icon. What is even more exciting is the interpretation of the image in different denominations. Let's see how broad its understanding can be.
The manyfold role of St Michael the Archangel icon in Christianity
Eastern Orthodox Church
In Eastern Orthodoxy, Michael is highly revered, along with the Archangel Gabriel known as the herald of vision. Due to the strong devotion to angels, the Orthodox Church dedicated a number of feasts to Saint Michael. Many hymns and prayers mention his name, while St Michael the Archangel icon can be found almost in every house of a Christian family.
Catholicism
The role of Saint Michael in the Catholic Church is not limited to the role of the warrior and defender. He is also the angel of death who carries the souls of the deceased to Heaven. Besides, the Archangel is considered the special patron of the Chosen People in the Old Testament.
Protestantism
Contrary to other denominations, Protestants recognize only four archangels (as opposed to the traditional seven). Similar to the previous two denominations, Michael is an angel of high rank, even though there is little information about the understanding of ranks in Protestantism.
Jehovah's Witnesses
The striking difference is felt when you try to look at St Michael the Archangel icon from Jehovah's Witnesses' perspective. They believe that the Archangel Michael is another name for Jesus Christ in Heaven. In other words, they are synonymous.
Early Christianity
If you travel to the past, you will notice that Michael the Archangel had quite a few roles. Among them are a healer, a replacement of Satan, and the Prince of the angels. Only with time did he become the Archangel.
The variety of interpretations of St Michael the Archangel icon indeed impresses. Every Christian can add such an important icon to home iconostasis because—above all—Saint Michael symbolizes protection and justice. These things are especially vital these days.