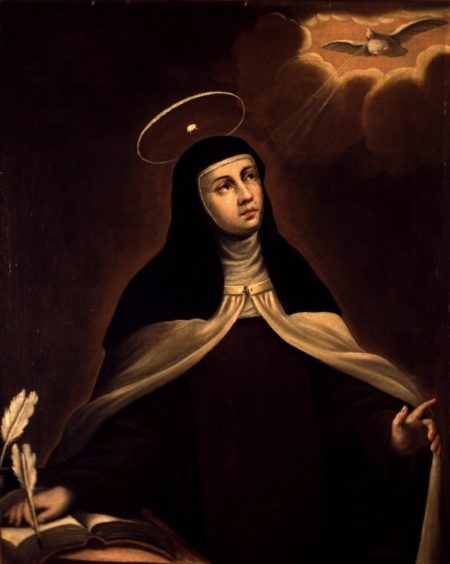 The Hand of Saint Teresa: History of the Relic
In the Christian Church, there are numerous highly revered relics of saints, which are kept in temples around the world. Among the most famous Catholic relics is the hand of Saint Teresa of Avila. It is housed in the Santa Teresa Chapel in Ronda, Spain. St. Teresa of Avila was a nun and a Catholic saint counted among the Teachers of the Church. Read more about her deeds and the history of the relic in this blog post.
St. Teresa of Avila, an author of mystical writings
Saint Teresa of Avila was born in Spain on March 28, 1515. Thanks to her parents, the girl received the proper education and was engaged in religion. When she turned 17, she left home and joined the Carmelites order. After entering religious life, she became seriously ill. In the course of her illness, she often had visions that were later confirmed by St. Francis. St. Teresa created many reforms related to monastic life and founded a number of monasteries.
St. Teresa gained fame through her writings on the prayer and monastic life, as well as her mystical works that have helped many believers in their struggle. It is believed that prayer with the religious icons of this saint helps heal from severe bodily and spiritual illnesses. St. Teresa's commemoration day is celebrated on October 15.
The hand of Saint Teresa of Avila
One of the relics of St. Teresa, namely her right hand, is in the beautiful city of Ronda, Spain. Many pilgrims come to visit Santa Teresa's chapel to venerate the relic. For forty years, the hand of Saint Teresa was kept by Francisco Franco, the Generalissimo of the Spanish Armies, as a talisman. After his death, the relic was moved to Ronda where it remains today.
Each year, thousands of women come to the convent to pray for the birth of a child. Every day, the hand of St. Teresa is displayed during services at the monastery so that all those who wish may venerate the relic. According to the nuns, there have been many cases of healing and deliverance from infertility among women who prayed in front of the relics of St. Teresa.
The hand of Saint Teresa of Avila is one of the highly revered Catholic relics that miraculously help believers strengthen their faith and struggle with ailments. Stay with us to learn other interesting stories from the Christian world!