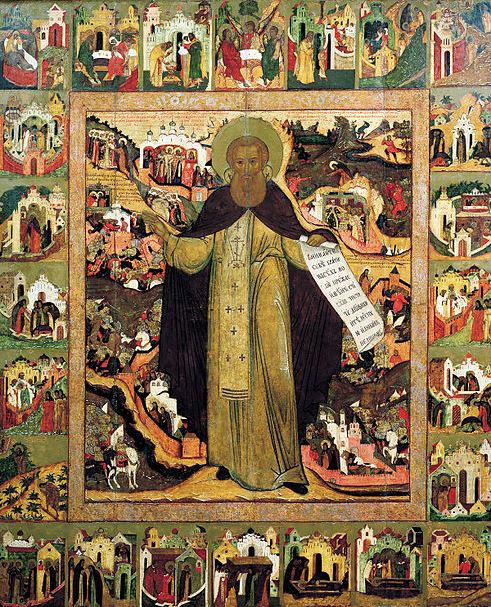 St Sergius of Radonezh, the Highly Venerated Saint of All Russia
St Sergius of Radonezh is a highly revered saint in the Russian Orthodox Church. Along with Seraphim of Sarov, he is considered one of the most influential spiritual leaders in the country's history. Sergius of Radonezh is credited with the emergence of Russian spiritual culture, as well as the construction of a series of monasteries, the first of which was the Trinity Lavra of St. Sergius near Moscow. Read more about the deeds of Sergius of Radonezh in our new blog post.
Biography of St Sergius of Radonezh
The accurate date of the birth of Sergius of Radonezh is unknown. It could be 1314 or 1322. As a boy, he was sent to a church school where he learned grammar and Scripture. Shortly thereafter, Sergius took the monastic vows in the Khotkovo monastery.
Together with his brother, St Sergius of Radonezh built a cell in the woods and consecrated it in honor of the Holy Trinity. Around the year 1335, the brother left for another monastery, and Sergius remained alone in the cell. Afterward, he built another series of cells and even founded a monastery, which would later become the Trinity Lavra of St. Sergius, where he became a hegumen.
Saint Sergius of Radonezh died on September 25, 1392. The exact year of his canonization is uncertain. It could be 1448 or 1452.
The peacemaking activity of Sergius of Radonezh
St Sergius of Radonezh is considered a great ascetic of the Russian land. As mentioned earlier, it is due to him that several famous monasteries and temples were built, including the Trinity Lavra of St. Sergius near Moscow.
Sergius's gift of preaching glorified him both among the common people and among the principality. According to his contemporaries, St Sergius of Radonezh often reconciled Russian princes who were constantly at enmity with each other. Through his words and deeds, many princes began to obey the Great Prince of Moscow. This is what happened during the Battle of Kulikovo when people recognized Dmitry Donskoy as the Prince of Moscow with almost unanimous consent. It is also interesting that Saint Sergius blessed Dmitry Donskoy when he went to fight the Tatars only after he was certain the prince would try to resolve the conflict using peaceful means.
Many Christians used to come to the cell of Sergius of Radonezh to listen to his sermons and pray with him to God. Besides, it is known that he possessed the gift of healing.
Do not miss our new blog posts to learn more interesting facts about the lives of other Russian saints!