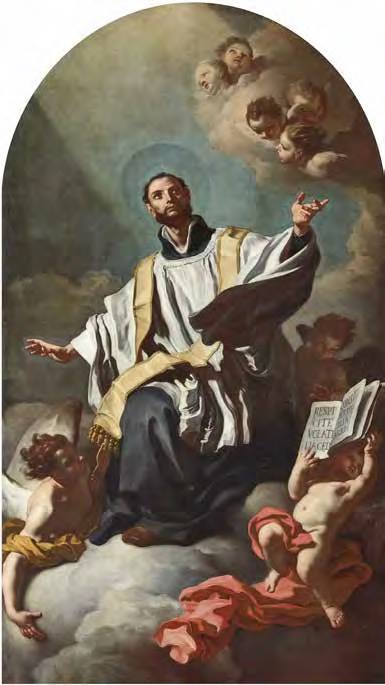 St. Cajetan, Catholic Patron Saint of Luck
Saint Cajetan is a famous Catholic saint who was born in Italy. He is primarily revered for his role in founding the Order of the Theatines in 1523. The members served to care for the sick and the poor, as well as to improve the monastic life and spiritual life of the faithful. Catholics call St. Cajetan "the patron saint of luck" for his assistance to all those in need.
St. Cajetan, Catholic patron saint of luck
Saint Cajetan was born in Vicenza, northern Italy, on October 1, 1480. He was the youngest of three sons. Cajetan's father, Count Gaspar of Thiene, died two years after his son's birth. The upbringing of the future saint was left to his mother.
The saint received a doctorate in ecclesiastical and civil law from the University of Padua. A year later, he built the Church of St. Mary Magdalene. Two more years later, he moved to Rome where he became protonotary (chief law secretary) of Pope Julius II. At age 36, Cajetan was ordained a priest.
In the following years, St. Cajetan actively advocated the reformation of the Church and joined various Italian religious communities. Around 1524, together with the future Paul IV, he founded the Order that would later be called the Order of the Theatines.
In 1524, Charles V Habsburg, King of Germany and Spain, attacked Rome, seeking revenge on Pope Clement VII. Within a certain time, Saint Cajetan was imprisoned.
In 1547, a civil war broke out in Naples. On August 7 of that year, Cajetan of Thiene, the patron saint of luck, died. He was buried in St. Paul's Basilica in Naples. Pope Clement X canonized him in 1671.
Specific features of Saint Cajetan images
Saint Cajetan is often depicted with the Christ Child in his arms. He once had a vision of the Virgin Mary giving him Jesus. This scene was captured in Bernini's sculpture kept in Rome.
In Roman Catholic icons and fine art, the saint wears Theatine clothing: a cassock with a high collar and occasionally a biretta. Usually, Saint Cajetan holds the Gospel and the rosary. His other attributes are a bird and a lily.
Saint Cajetan is the patron saint of luck, childbirth, the poor, and the needy. He is highly revered by the Catholic faithful. The feast day of the saint is celebrated on August 7.