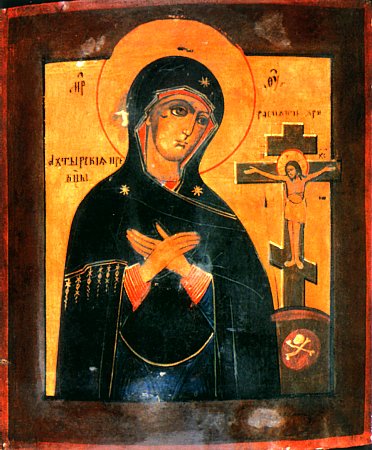 Miraculous Orthodox Icons of Mary, the Mother of God
According to the canons of the Orthodox Church, miraculous icons are images of saints associated with wonders. These icons are greatly valued by the faithful and are displayed in churches for public commemoration. Unfortunately, many miraculous icons were destroyed during iconoclasm and the destruction of churches. Orthodox icons of Mary are images endowed with the most healing powers. Some of them are covered in this blog post.
Miraculous Orthodox icons of Mary
The Akhtyrsk icon of the Mother of God
The Akhtyrsk image of the Mother of God (pictured above) was created in the 18th century. It was found by a priest of the Protection of the Blessed Virgin Mary Church in Akhtyrka, Sumy Region, Ukraine. The icon was kept by the priest for three years. Later, the Mother of God appeared to him in a dream and told him to wash the icon and use the water to heal people. Since then, the icon has been a source of miraculous treatment.
The Pochayiv icon of the Mother of God
According to believers, the miracle-working Pochayiv icon of the Mother of God heals from physical and mental ailments and protects from enemies, temptations, and sins. The same properties are possessed by Orthodox icons of Mary, copied from this image.
The relic was long kept in the estate of the noblewoman Anna Goiskaya. The shrine helped restore the sight of Anna's brother and punished the magnate Andrzej Firlej who detested the Orthodox faith. According to the legend, his wife became seriously ill after he took the icon to his home. But as soon as the icon was returned to the Pochayiv Lavra, the woman was healed. After that, the icon was placed in a star-shaped casket on the third tier of the royal gate. It is now lowered down every day so that numerous pilgrims can venerate it.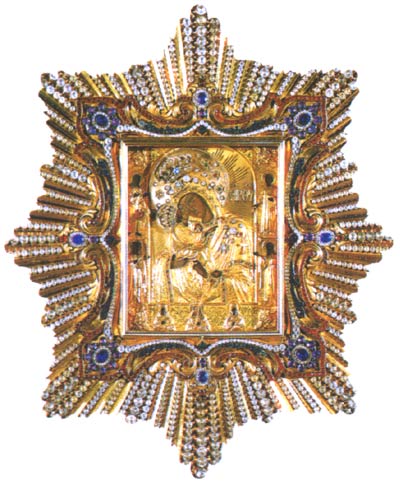 The Zimne icon of the Mother of God
According to church chronicles, this icon was part of the dowry of the Byzantine princess Anna. Before she was baptized, her husband, Vladimir Monomakh, became blind and could only be healed with the blessing of the shrine. After that, it became a family relic of the Rurikovich family.
Later, the image, which was covered with a gilded riza of silver, was transferred to the Svyato-Uspensky Zimnensky monastery where it has been kept to this day. Pilgrims who seek healing from cancer come to the monastery. The miraculous Zimne icon of the Mother of God also heals cataracts, glaucoma, myopia, and other eye diseases, and saves from infertility.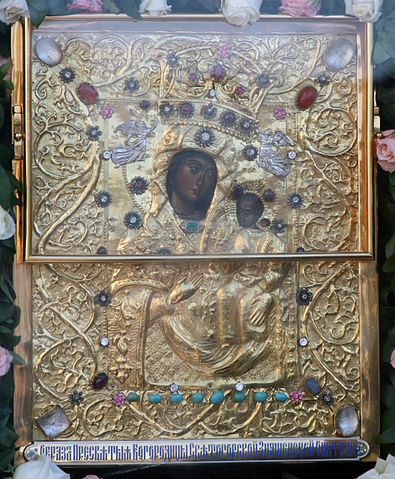 Many Orthodox icons of Mary are known for their miraculous powers, which greatly increases the degree of their veneration.