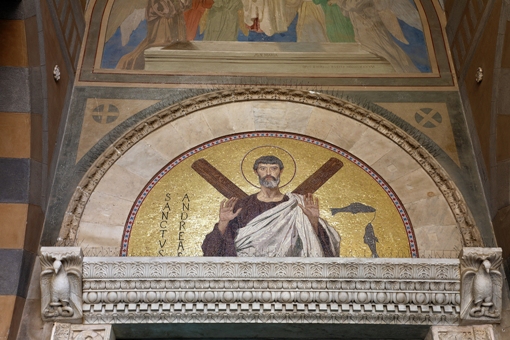 St. Andrew the Apostle Icon: History and Description
The patron saint of fishermen, Andrew the Apostle was the first disciple of Jesus Christ; hence, in the Orthodox tradition, he is referred to as the First-Called. Followed by God, St. Andrew the Apostle made long trips along the Black Sea with his mission to convert pagans into Christianity. According to the legend, he stayed with Christ throughout His public ministry. This is one of the reasons why St Andrew the Apostle icon is highly revered by all the Christian faithful, both in Russia and in the whole world.
Saint Andrew, the first disciple of Jesus
Andrew was born in Bethsaida. Along with his brother Peter the Apostle, he turned to God with all his soul. After being called by the Lord to follow Him, the Apostle set out to preach Christianity and open the eyes of all disbelievers. Saint Andrew is considered to be the first disciple of Jesus. Being blessed for living a righteous life, working many miracles, and converting people into Christianity, Andrew was ascended to Heaven right after being crucified in the city of Patra.
The foundation of Kyiv
According to the religious legend, Andrew the First-Called is the Apostle who blessed the hills, which would later become Kyiv, by putting up a cross in the ground of the future Rus. "See these hills? Upon these hills shall shine forth the beneficence of God, and there will be a great city here, and God shall raise up many churches," – he said, looking at the beautiful places along the Dnieper and the mountains. Thus, according to the belief of the Orthodox, the great city of Kyiv arose.
The description of St Andrew the Apostle icon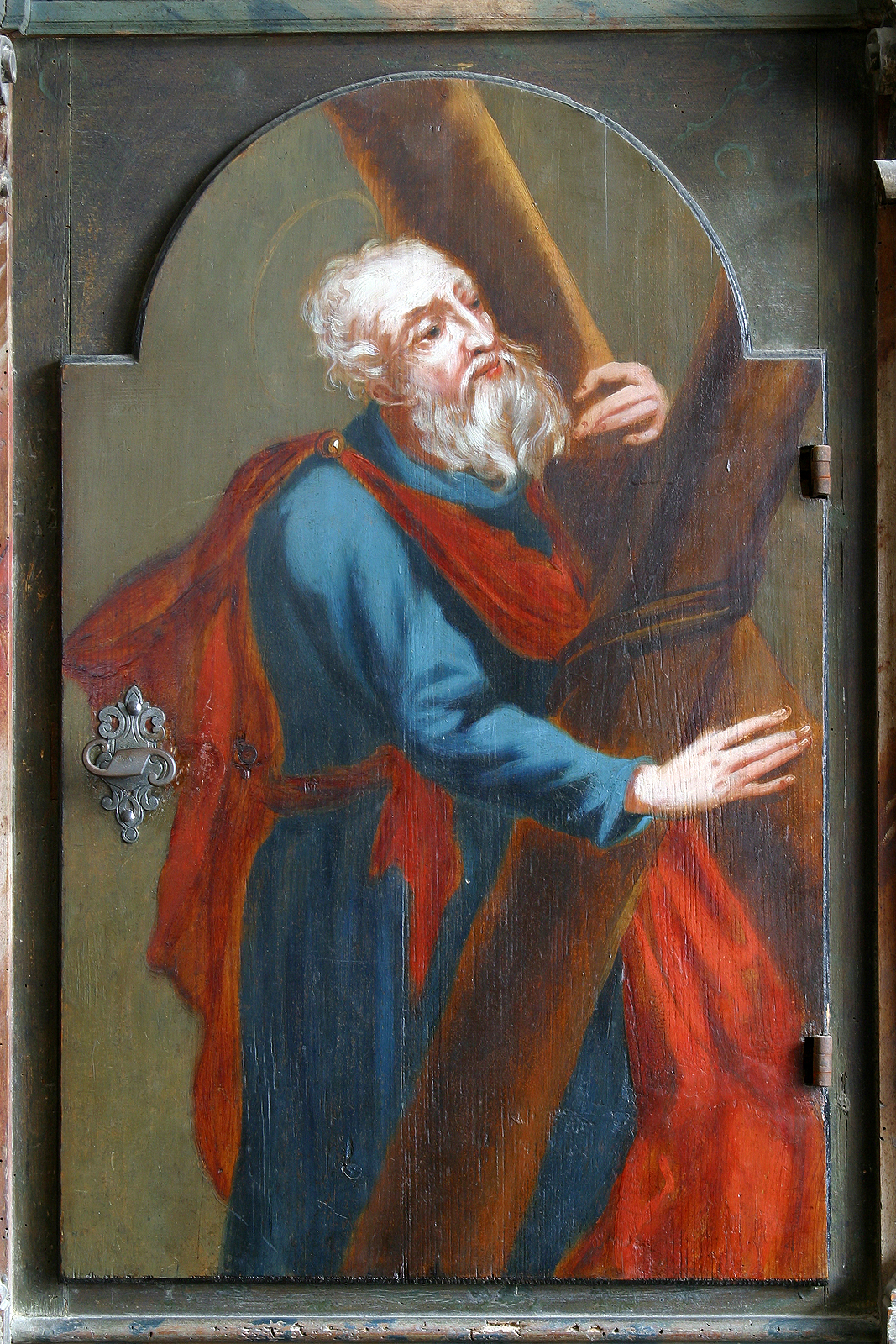 The earliest image of Andrew the Apostle was found in the catacomb in Egypt. In medieval art, St Andrew is portrayed as a white-haired man with a small beard, dressed in a chiton and himation. Each St Andrew the Apostle icon depicts the saint holding a large cross in his hands, which, according to the Holy Scripture, symbolizes the cross on which he was crucified. One great example of such icons is the icon of the Apostle Andrew from the iconostasis at the Assumption Cathedral in Vladimir.
At all times, the icon of St Andrew has been especially revered by Orthodox men, as the saint himself is considered their patron. Besides, St Andrew the Apostle icon can often be found in the homes of sailors and fishermen, as well as those who often travel by sea.
Do not miss our new posts about other saints and their amazing icons!