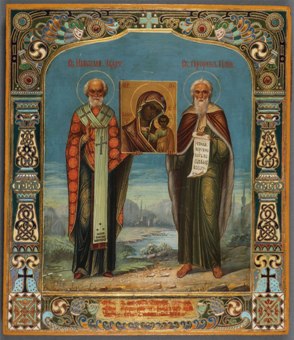 Russian Orthodox Icons for Sale at Jackson's
It is not a secret that Orthodox icons are highly valued worldwide. Standing in front of holy relics, people feel the exhilaration and draw inspiration from these sacred pieces of art. Whatever the time is, religion matters always, and icons, being its part, have a prominent place in the life of believers. That is why people all over the globe start to collect rare icons, building personal collections to preserve these holy relics. For avid collectors, an auction offering Russian Orthodox icons for sale is the best way to achieve their goal.
Russian Orthodox icons for sale at Jackson's 
On that occasion, we would like to inform you that Jackson's will conduct Summer World Treasures Auction on June 23-24. Along with a whole range of art pieces and collectibles, the upcoming auction will feature Russian Orthodox icons for sale, which will be presented on June 24. Below are several highlights that you do not want to miss. 
Icon of the Kazan Mother of God with Saints
The icon of the Kazan Mother of God with Saints (pictured above) is a vivid example of Russian Orthodox icons. Created in Art Nouveau style and decorated with enamel, it depicts full-length figures of St. Nicholas and the Holy Prophet Elijah against a fanciful background. The saints hold an image of the Kazan Mother of God, also known as Our Lady of Kazan. The icon is estimated at $2,000-3,000.
Early Russian icon of saints
The next Russian icon featured at Jackson's auction dates back to the 16th century. It depicts the Old Testament Prophet Elijah with a manuscript in the center of the composition and Saints Cosmas and Damian with medicine boxes next to him. The names of the saints are barely visible over their heads. The icon is covered by a chased silver-gilt Basma and decorated with repoussé. It is estimated at $2,000-3,000.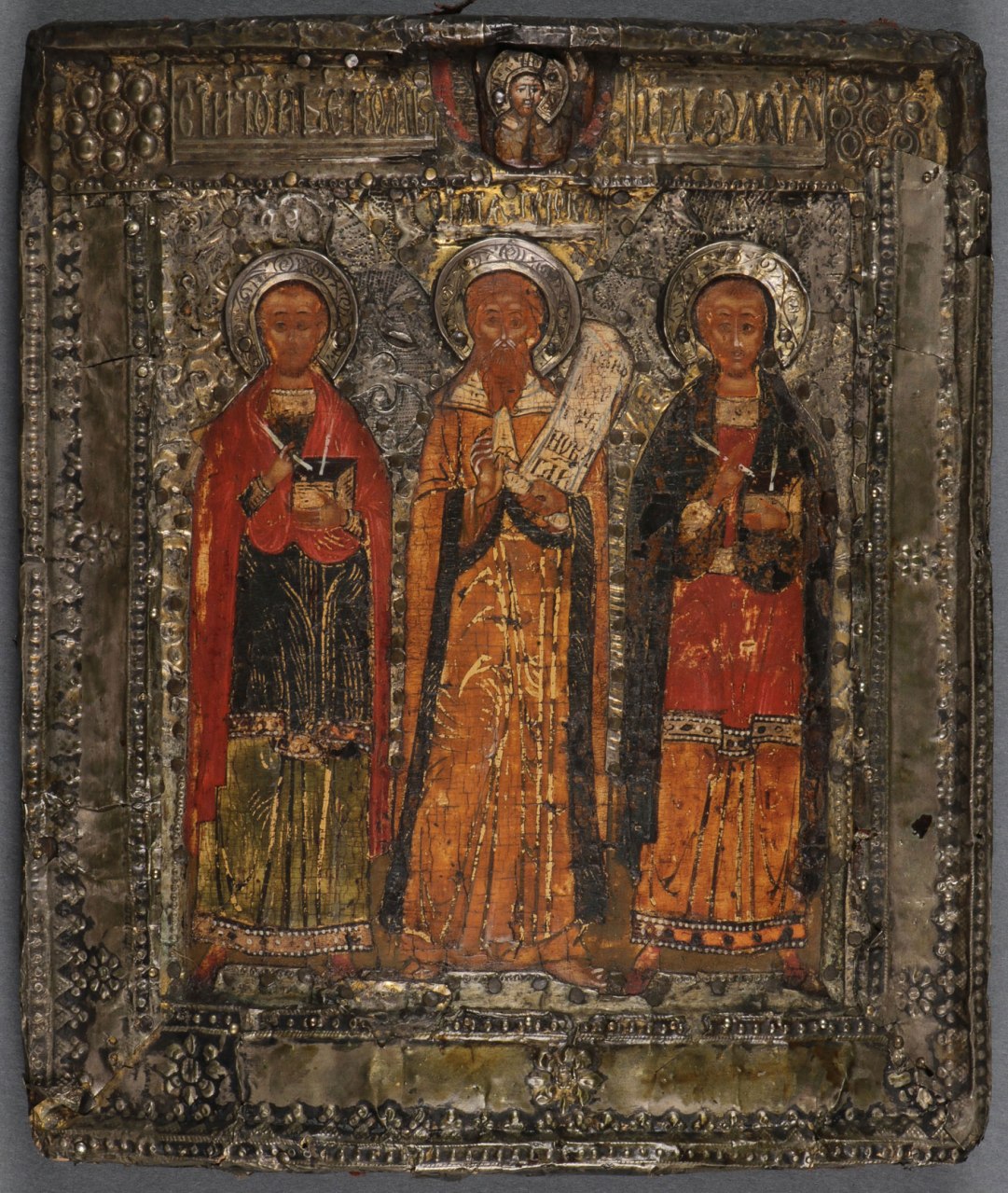 Russian icon of Christ
Another piece of art presented at the upcoming auction is a Russian icon of Christ created in Rococo style in 1779. It depicts Jesus Christ delivering a blessing and holding a cross-bearing orb, a Christian token of authority. The image of Christ is distinguished by gilt highlights and subtle shading – features typical for early Ushakov icons – which allowed attributing the icon to the Moscow Armory School. The work comes with a chased and silver repoussé oklad. It is estimated at $1,000-1,500.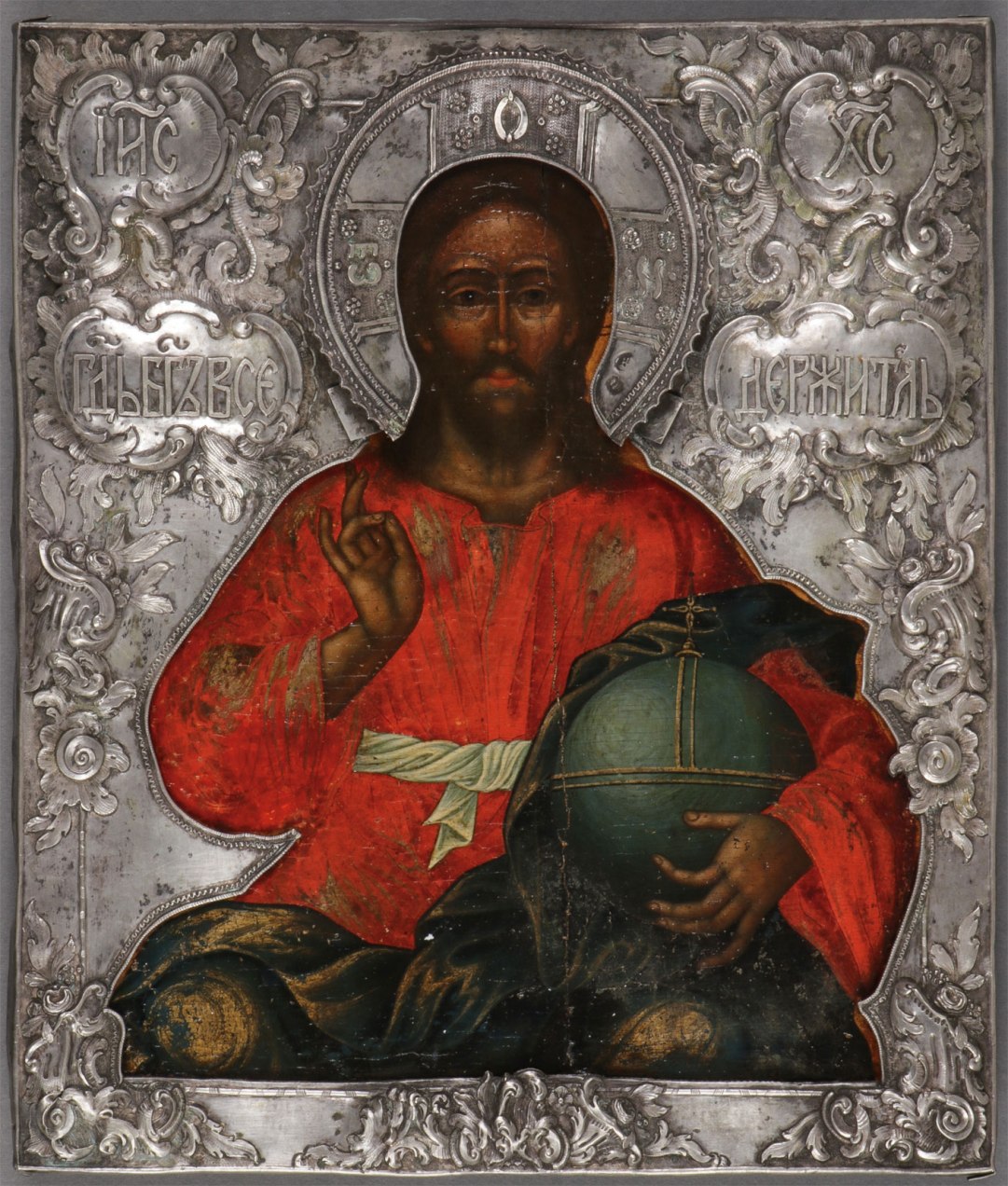 This list of Russian Orthodox icons for sale is not exhaustive. Take your time to visit Jackson's to find more lots that can become part of your personal collection.
Photo credit: Jackson's International Auctioneers and Appraisers/jacksonsauction.com