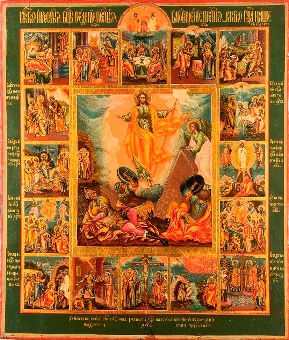 Russian Icon Collection: Highlights
Several months ago, we introduced a unique book about exceptional antique Russian icons of the 18th – 19th centuries, which became a compilation of all our knowledge gained through several years of research and studying. As you already know, this book is a result of our first collaborative project with the renowned Museum of Russian Icon, and we are very proud of it. Besides, it was a great honor for us to work with the best museum experts and historians, including such reputable specialists in Russian icon art as Anna Ivannikova and Sergey Khodorkovskiy. It was truly a great experience, and we are looking forward to working with the professional team of the Museum of Russian Icon on our future projects.
The mentioned above book features an outstanding collection of antique Russian icons painted in different iconographic centers of the Russian Empire. Each of them is a masterpiece of religious icon art with a sacred meaning, carefully described and explained by the best museum specialists. Let us provide you with a short list of some of the best antique Russian icons included in our exhaustive book!
1. The Resurrection – The Harrowing of Hades
This Russian icon (see photo above) was painted in Yaroslavl in the late 18th century. Dedicated to the Resurrection – the Harrowing of Hades, it also features 16 border scenes with Church Feasts and the depiction of the Holy Trinity.
2. The Yearly Menaion
The Yearly Menaion represents a series of twelve icons depicting the saints and feasts for every month of the ecclesiastical year. Our book includes one of its most important examples, painted in Palekh in the mid-19th century.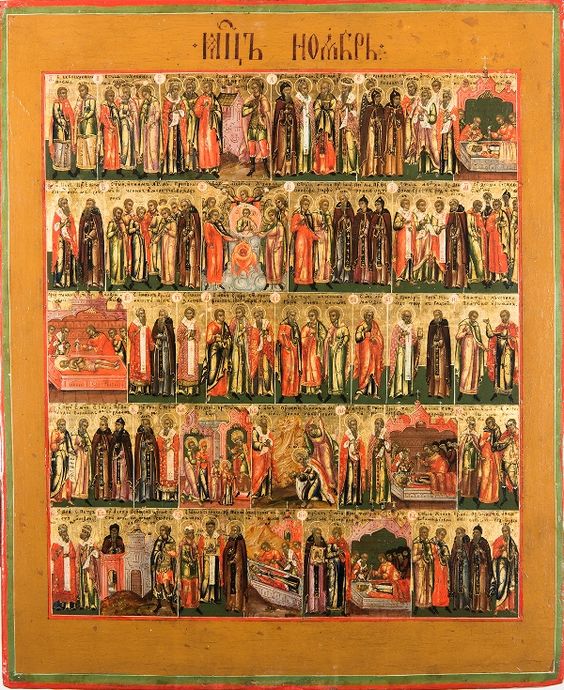 3. The New Testament Trinity
Painted in the early 19th century in Central Russia, this Russian icon depicts the New Testament Trinity surrounded by Four Evangelists and selected Feasts. Besides, it is covered by a very beautiful silver riza made in 1814.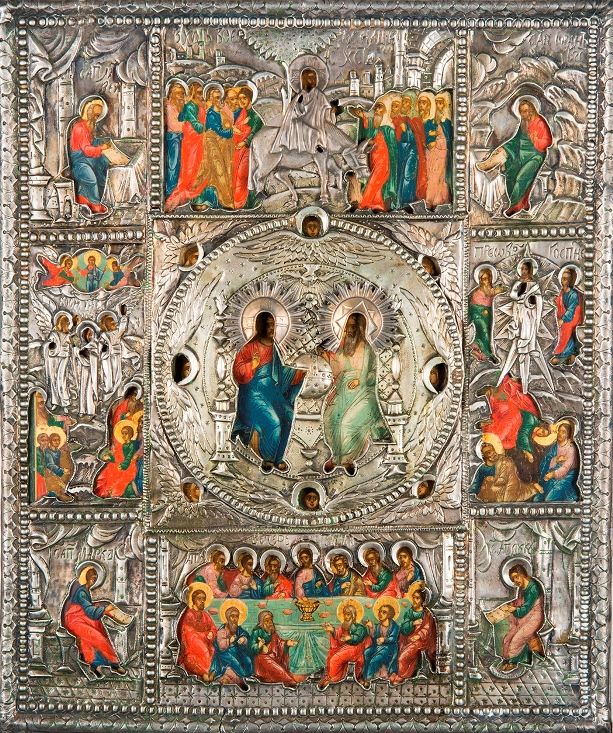 4. The Great-Martyr Catherine
The icon of the Great-Martyr Catherine is a perfect example of hagiographical Russian icons depicting the saint's Vita. This one was painted in Vetka in the early 19th century.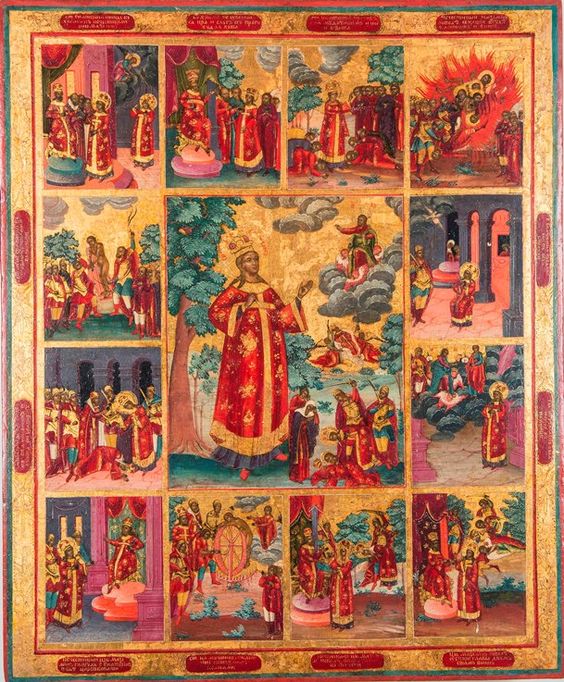 5. The Feodorovskaya Icon of the Mother of God
This rare Russian icon painted in the late 19th century in the Vladimir region depicts the Mother of God Eleusa with a legend of the Feodorovskaya icon, presented in 16 border scenes.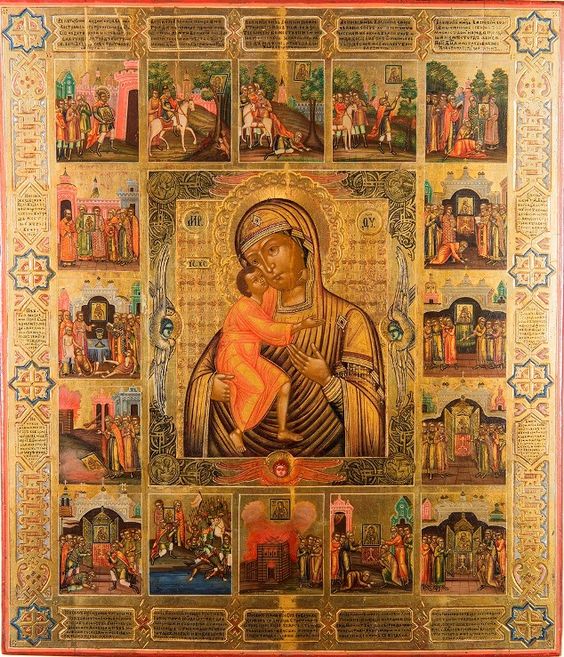 Each of the above, as well as all other antique Russian icons included in our book, is a unique piece of religious icon art every connoisseur should know about. Plus, all of them are complemented by high-resolution images for your enjoyment.