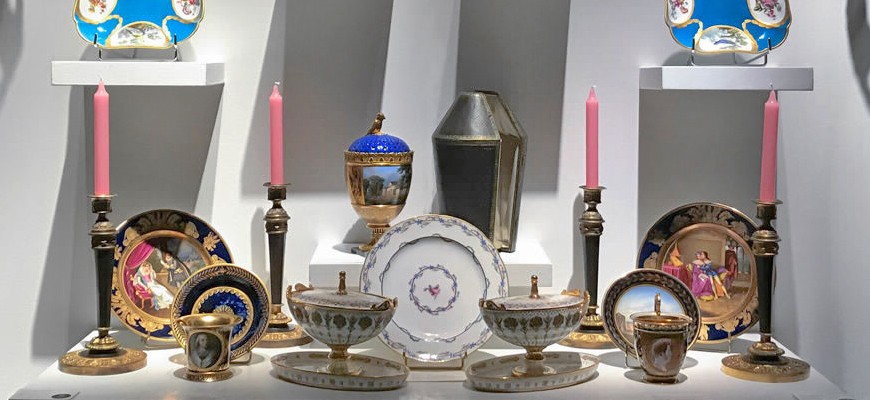 Russian Art at Royal Provenance Gallery
Which collector or art connoisseur would not want to buy, for example, a porcelain vase or a painting that once belonged to a member of the royal family? At Royal Provenance Gallery, which is located in Paris, one can easily get lost among rare and incredibly valuable objects of art with royal provenance. The gallery's collection is focused on Russian art and includes paintings, antique religious icons, and other prominent historical artworks. At Russian Icon, we are pleased to recommend this exquisite place to anyone who appreciates works of art worthy of a king!
Maxime Charron & Royal Provenance Gallery
Royal Provenance Gallery was founded in 2014 by Maxime Charron, a dedicated collector and recognized expert in Russian art and objects of historical importance with royal provenance. The gallery is now one of the most beloved places to visit not only by Parisian art collectors but also by people interested in art worldwide.
The gallery has a special goal. It is aimed at giving everyone passionate about high-quality art the opportunity to find splendid pieces of art and furniture that are worth preserving and collecting. The extensive experience of Maxime Charron and his partners allowed creating this truly unique place where one can now find many types of valuable art objects, such as Sèvres porcelain of the 19th century, fine paintings, silver, antique Russian icons, and French furniture.
Royal Provenance Gallery is indeed filled with special royal elegance and sophistication that can be seen in every object.
Russian art at Royal Provenance Gallery
As mentioned above, the Parisian gallery features a fabulous collection of Russian artworks. These include antique icons, such as a magnificent icon of the Mother of God of Alexandria in silver oklad, a splendid set of stemmed glasses belonging to the Romanov dynasty, and many more. In other words, you are unlikely to find a better place in Paris to get acquainted with the history of Russian art than the amazing Royal Provenance Gallery.
If you want to acquire a beautiful artwork with royal provenance, you should definitely visit this fascinating place that is located right in front of the famous Opéra Garnier in Paris. Royal Provenance Gallery is one of the best art galleries of its kind, and it is definitely worth your time and attention.
Photo credit: Royal Provenance Gallery/royalprovenance.com