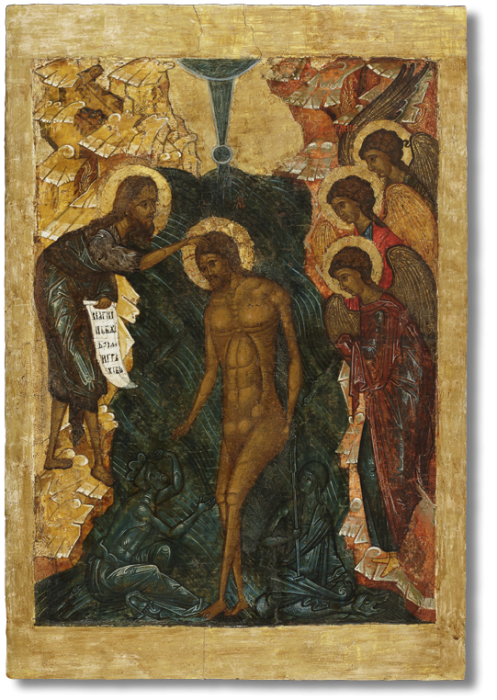 Pskov Icons in the Collection of the Russian Icon Museum in Moscow
The Russian Icon Museum (The Museum of the Russian Icon) in Moscow has one of the largest collections of Orthodox iconography. It features over 4,500 items, including wonderful objects of Russian, Greek, post-Byzantine, and Ethiopian Christian art, as well as ancient Russian clothing, decorative art, and cult attributes. Particular attention should be given to the collection of Pskov icons as a unique example of old Russian iconography.
Main features of Pskov iconography
Pskov icons clearly stand out among icons created in other regions. This icon painting school is known for its strong devotion to traditions. Inspired by Byzantine iconography, Pskov icon painters interpreted ancient art and preserved it for years to come. Since then, Pskov icons have been painted according to strict canons and iconography traditions. They have some distinctive features that allow researchers to easily identify their provenance.
Preliminary drawing with liquid niello
Hatching lines
No shading
Faces are painted with dark brown sankir with subsequent lightening
Recognizable color scheme (tones of thick emerald, rich red, and golden)
All these characteristics are perfectly reflected in the Pskov icon collection of the Russian Icon Museum.
Pskov icons in the collection of the Russian Icon Museum 
The collection of the Russian Icon Museum features more than a dozen excellent examples of Pskov iconography. Given the fact that an extremely small number of original Pskov icons have survived to this day, such a collection is a real pride of the museum.
Among the collection's highlights are icons of Saint Athanasius of Alexandria (middle 15th century), Washing of the feet, Descent into hell, and Epiphany from the Feast tier (1520s – 1530s). Most of them were painted on a light background framed by the field with red lines on the top and bottom. Figures are disproportionately elongated, which gives them special gothic refinement. Lines are sometimes soft, but mostly, they are sharp and angular, which creates volume. The color scheme is rich and contrasting, with accent dark green tones and cinnabar. Faces modeling is soft and expressive, made according to the lightning principle. The architecture or landscape background of the compositions is quite decorative, especially the so-called "gorki" or "leshchadki" with sharp whitened edges.
The Russian Icon Museum in Moscow does have an excellent collection of antique Russian icons and Pskov icons in particular. If we knew nothing about Pskov iconography today, we could get a sense of it just by analyzing this low number of icons preserved by the museum.
Photo credit: Wikimedia Commons / Museum of the Russian Icon, Moscow / CC BY-SA 3.0