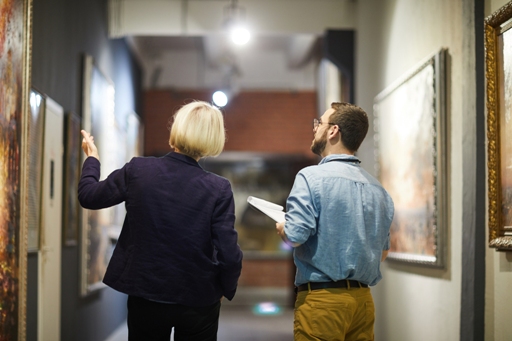 Professional Art Advisory Services from Artiteza
Have you ever thought about who is responsible for evaluating art? Who are those people who can decide whether the painting is worth it or not? With the world of art growing rapidly, the job of art advisor is becoming more and more reputable and demanded. To estimate the cost and value of various art pieces, collectors and galleries turn to professionals who provide art advisory services. One such company is Artiteza, a well-established agency specializing in art consulting. Moreover, this team of experts can help not only with fine art but also with religious artifacts and antique icons.
About Artiteza
Artiteza is a professional team of art advisors, providing their clients with all sorts of art advisory and management services. The company works with individuals and art galleries all over the world, as well as serve as an international partner for many companies. If you are, for example, a collector of religious icons and want to find out about some unique pieces, Artiteza can help you pinpoint where you can buy the desired pieces and for what price. Moreover, in addition to providing art consultation services, the company represents buyers at auctions, determines the value of art objects, conducts provenance research, offers art concierge services, and more.
Art advisory services from Artiteza
Art advisory is not only about advising on acquiring and selling art. It is a complex process with many steps involved. So what can you expect from a professional company like Artiteza?
The whole process starts with the initial examination of provenance, which means that professional advisors delve into the exploration of the artwork origin and the history of its movement and possession. Based on the found information, they make some preliminary calculations of the price, comparing it to those of the similar artworks presented at various auctions.
In addition to the price and value of the artwork itself, Artiteza calculates the range of explicit or implicit costs that are associated with its acquisition. Besides, company's experts represent their clients at the auction houses, operating on their behalf and fighting for the items they want to buy.
When it comes to antique icons, art advisory services become vital as never before. Not only are there many fakes in the market, but it is quite problematic to find decent items that are worth investing. Thereby, whether you consider buying or selling antique icons, Artiteza is a perfect choice to come for help and advice.
Simon Mosheshvili – An entrepreneur, innovator, philanthropist.