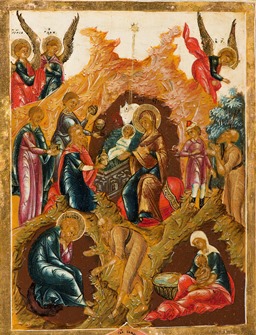 The Ox and the Ass in the Holy Icons of the Nativity
As you know, Christmas traditions vary from nation to nation, from country to country. While Orthodox Christian believers in Eastern and Central Europe commemorate the birth of Jesus Christ on January 7, according to the Julian calendar, the Western world celebrates Christmas on December 25. Moreover, in most countries, this significant religious and cultural celebration actually starts on December 24, the day known as Christmas Eve. On this occasion, it won't be superfluous to discuss several interesting things about the holy icons of the Nativity.
Whether it comes to ancient Byzantine religious icons, antique Russian icons, or modern holy icons depicting the Nativity scene, most of them include the ox and the ass in the composition, usually with their muzzles very close to Christ Child. Moreover, this applies not only to Christian icons. In fact, the ox and the ass also appear in religious texts, art, and songs, including the well-known holiday carols. But have you ever wondered why? What is so special about these animals?
The ox and the ass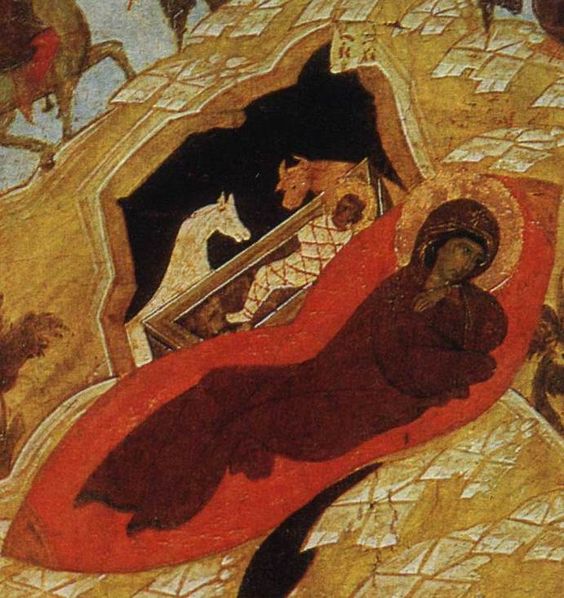 When it comes to religious icon art, it is important to remember that it is full of symbolism. In other words, every detail or figure depicted in the holy icons matters, including the ox and the ass. Thus, the ox is traditionally considered the "clean" animal, which refers to the Jews, while the ass is considered the "unclean" animal, meaning the Gentiles. Representing two nations, these animals depicted in religious icon paintings together next to Christ Child symbolize the unification and the cessation of separatism. It is also believed that the ox and the ass serve as a reminder of the fact that even ignorant beings can be enlightened to the word of God, which became possible after the coming of Christ.
Taking into consideration all of the above, it is no wonder that these animals are often depicted in holy icons of the Nativity, as well as in many works by renowned artists. Let's just remember such masterpieces as "Adoration of the Shepherds" by Giorgione, "The Nativity" by Conrad von Soest, and "The Birth of Christ" by Federico Barocci. Besides, there are many decorative paintings, frescoes, and carved antique icons also depicting the ox and the ass next to Christ. Religious art is indeed full of symbols and surprises, no matter whether it comes to holy icons or any other artworks.
Russian Icon wishes you lots of love, happiness, and joy! May your world be filled with peace and warmth this festive season!