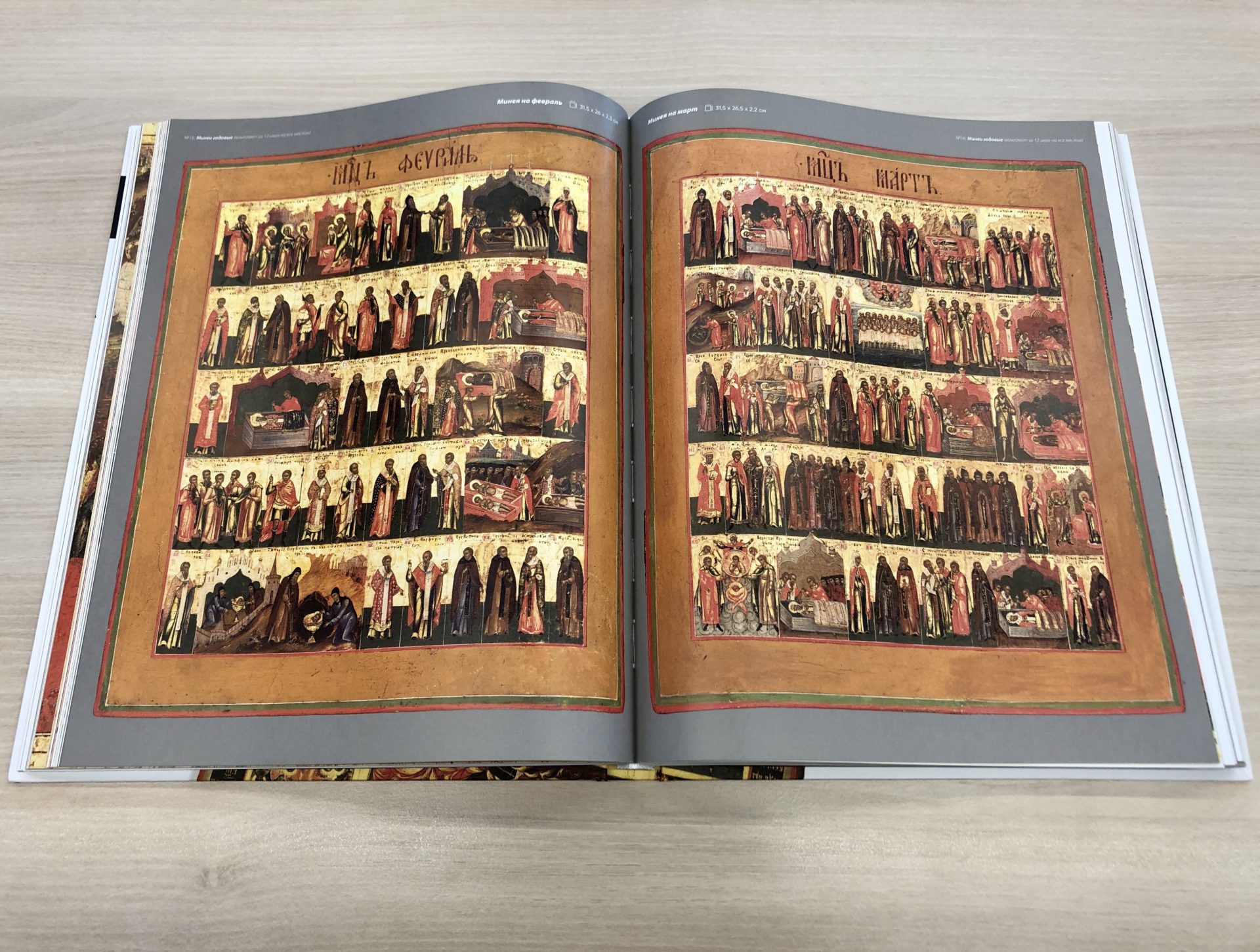 Our Russian Orthodox Icons Catalog Is Already Available for Purchase
Our long-awaited book titled "Russian Icons from the Mid-17th to the Early 20th Centuries: The Collection of Oleg Kushnirskiy" is finally appearing on the market. The publishing process was supported by the art logistics company Fine Art Shippers and executed by "EKSMO," one of the most notable publishing houses in Russia. The catalog features images of Russian Orthodox icons that have never been showcased in print to a wider audience before. This book aims to promote the beauty and diversity of the world of Russian religious art. Colorful, high-quality illustrations are supplemented by informative descriptions and essays written by leading scholars in the field of religious art studies. 
Our Russian Orthodox icons catalog is already available for purchase
"Russian Icons from the Mid-17th to the Early 20th Centuries: The Collection of Oleg Kushnirskiy" is a labor of love and dedication of many Russian and international experts on Russian Orthodox icons. The scholarly articles featured in the book were written by Anna Ivannikova, an expert of the Culture Ministry of Russia, Wendy Salmond, an art historian and professor at Chapman University, and Alek D. Epstein, a sociologist and cultural researcher from Israel. Sofia Birina, an art historian and Russian Icon Collection's art director, became the editor of the book.
The catalog can already be found in many stores. For example, you can buy it at Labirint and Chitai-Gorod, which are well-known among Russian book lovers as two of the biggest bookstore chains in the country. They have both physical locations and large online catalogs that you are welcome to check out. Another notable store, BIBLIO-GLOBUS, has a location in the center of Moscow. Even though it is significantly smaller than the previous two, it is famous for its sizable and rich art-related section that includes literature on icon painting and the history of Russian Orthodox icons. book24.ru is a great option for those who prefer buying books online and collecting them at a convenient pick-up point. This fully online bookstore is directly affiliated with two of the biggest Russian publishing houses, "EKSMO" and "AST," which means it receives everything as soon as it is out.
The book also appeared on the shelves of St. Petersburg shops — you can purchase it at Bookvoed, the largest network of bookshops in St. Petersburg and the North-West region of Russia. And finally, it is on sale at Podpisnie Izdaniya, one of the most famous bookshops in St. Petersburg with a rich history, specializing in intellectual literature and art publications. The shop is located in an ancient Art Nouveau building and has a unique atmosphere complemented by cozy coffee houses inside.
As our book is appearing in more and more stores, it is important to note that it is a limited edition. If you want to get a copy for yourself, you have to hurry! Do not forget to check your local bookstore's website, as the catalog might appear there pretty soon as well.